orderby="rand"
Heading 1
Heading 2
Heading 3
Heading 4
Heading 5
Heading 6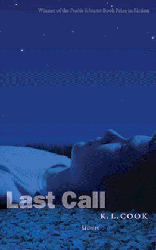 Blah Blah
English

English Education

Linguistics

Speech Communication

Technical Communication

The 37-credit English BA degree program allows students to create
their own emphasis area tailored to their interests, for example, literature, creative writing, rhetoric, literary editing, etc.
A student may choose the English Education Emphasis and earn
a BA degree from the College of Liberal Arts and Sciences, qualify
for a secondary (grades 5-12) teaching license from the Iowa Department of Education, and position themselves to earn extra teaching endorsements in Reading, English as a Second Language, or other disciplines.
Students of linguistics study the structure, meaning, uses, and history of human languages.
As a Speech Comm major you will learn:

Rhetorical Theory & History.
Rhetorical Practice.
Rhetorical Criticism & Critical Thinking.

A major in Technical
Communication prepares you
to help those who create ideas to communicate better with those
who use them.
For general English major questions, contact the English Advising Coordinator, Christiana Langenberg, Ross 343.
More information on specific teacher licensure requirements, is available in the ISU Catalog or from the English Education Adviser, Pat Johnson, Ross 347.
The link address is linguistics-major-requirements

For more information, contact Professor John Levis, Chair or Taylor Anne Barriuso, Adviser.

For more information, follow these links for Speech Communications Requirements and Speech Communication in the Course Catalog.

For more information, contact the Speech Communication Adviser, Samantha Robinson-Adams, Ross 313.

For more information, contact the Technical Communication Adviser, Samantha Robinson-Adams, Ross 313, or use this link: Technical Communication Major information
| | | | | | | | | |
| --- | --- | --- | --- | --- | --- | --- | --- | --- |
| First | | Second | | Third | | Fourth | | Fifth |
| | | | | | | | | |
| | | | | | | | | |
| | | | | | | | | |
| | | | | | | | | |
| | | | | | | | | |
Linguistics
Students of linguistics study the structure, meaning, uses, and history of human languages. They gain insight into how language is processed by the human mind and by computer, and they learn about cultural and linguistic diversity through the study of how language reflects meaning and worldviews. Through these perspectives, students discover how language reflects unique characteristics of humanity by connecting linguistic structure with the functional meanings that are used in communication.
Students learn how linguistic analysis can be used in practice through the study of such areas as second language acquisition and assessment, language teaching, computer processing of human language, and communication disorders. Linguistics courses are taught by outstanding faculty in language-related departments such as Anthropology, Computer Science, English, Philosophy and Religious Studies, Psychology, and World Languages and Cultures.
The link address is linguistics-major-requirements
For more information, contact Professor John Levis, Chair or Taylor Anne Barriuso, Adviser.
Speech Communication
We promise you that as a Speech Comm major you will learn
Rhetorical Theory & History. You will be able to understand and apply technical vocabularies, theories, and perspectives to analyze contemporary problems and your own communication practice.
Rhetorical Practice. You will be able to speak and listen well, and have the self-confidence to become an active leader in your communities.
Rhetorical Criticism & Critical Thinking. You will be able to recognize persuasive strategies, assess reasoning, and perform research in the discipline.
Line one
Line two
Line three
Line four