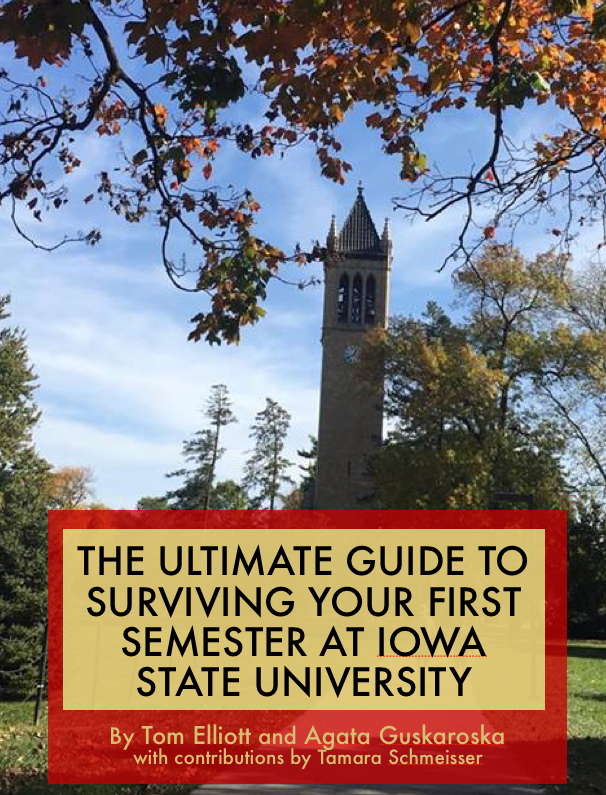 Agata Guskaroska and Tom Elliott, while students in our MA program in TESL/Applied Linguistics (now they are both students in our PhD program in Applied Linguistics and Technology), developed this interactive eBook "The Ultimate Guide to Surviving your First Semester at Iowa State" in order to provide helpful information for all new students at ISU.
They also received Best Impactful Innovation Award for their presentation of this interactive eBook at the Graduate and Professional Student Research Conference at ISU in April 2018.
---
Welcome to the ISU English Department's
Peer Advising Resource Team!
Our peer advisers are excited to share their experience and perspectives with prospective, incoming, and established members of ISU's English Department Graduate Student Community.
Whether your questions be about
Selecting a course of study
Finding somewhere to live
Navigating your first few semesters
Making the transition from coursework to independent research
Even looking for the best pizza in town
Please contact us, first looking at our individual bios and contacting us individually or sending general questions to our group at this address: englpeeradviser@iastate.edu
To help us best direct your questions, please put the nature of your question in the subject heading.
---
PART Team
---
Amanda Arp
RPC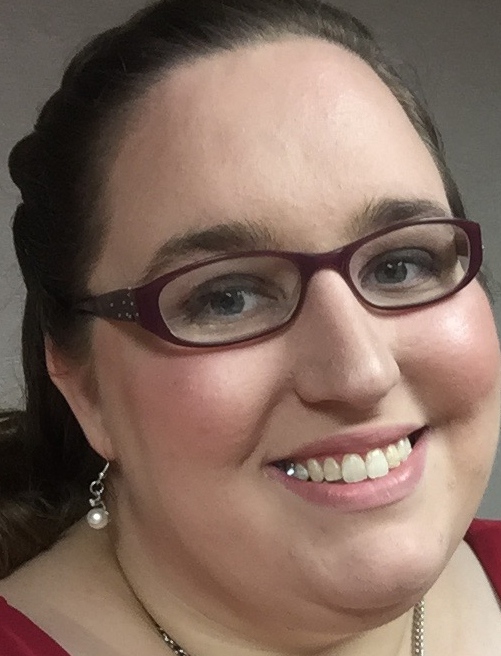 Amanda Arp is a PhD student in the Rhetoric and Professional Communication program of the English Department. Her current primary focus is on developing improved pedagogical approaches through research on metacognition, composition and Team-Based Learning. At present, Amanda is examining a connection between speech and writing by comparing metacognitive reflection in speech to metacognitive reflection in composition through analyzing metacognitive reflections of students from a speech course at Iowa State. Additionally, she is furthering research on Team-Based Learning by examining transcripts and surveys from students in teams from a speech course at Iowa State. During her time as a PhD student and as a Presidential Scholar, Amanda also plans to pursue additional research interests in narrative, visual rhetoric, gaming theory, fat studies and creativity. Amanda's experiences as a student, a writing coach, a writer and a speech teacher inspire her to research, present, and publish on these topics and will continue to fuel her growth as a scholar and educator.
---
Caroliena Cabada
Graduate Assistant [ENGL]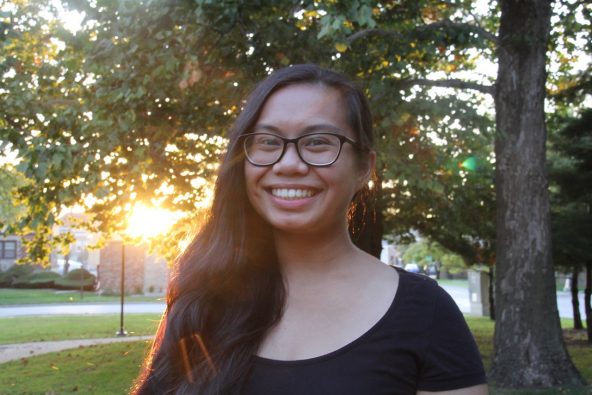 Caroliena Cabada writes fiction and poetry about intergenerational conflict, climate change, and being a Filipino American woman by examining tropical storms from multiple perspectives, including from the eye of the storm. She received the 2018-2019 Pearl Hogrefe Fellowship in Creative Writing. Her work appears in Verse-Virtual, jmww, The Orchards Poetry Journal, Barren Magazine, and other places.
Prior to attending Iowa State, she earned a BA in Chemistry from New York University and worked in communications for nonprofits in New York City. During her time at ISU she has been co-Managing Editor for Flyway: Journal of Writing and Environment, the MFA Student Representative on the Graduate Studies Committee, and is part of the Graduate College Emerging Leaders Academy. Feel free to reach out to her with questions about creative science writing, graduate student life, and making the move to Ames.
---
Allison Durazzi
Graduate Assistant [ENGL]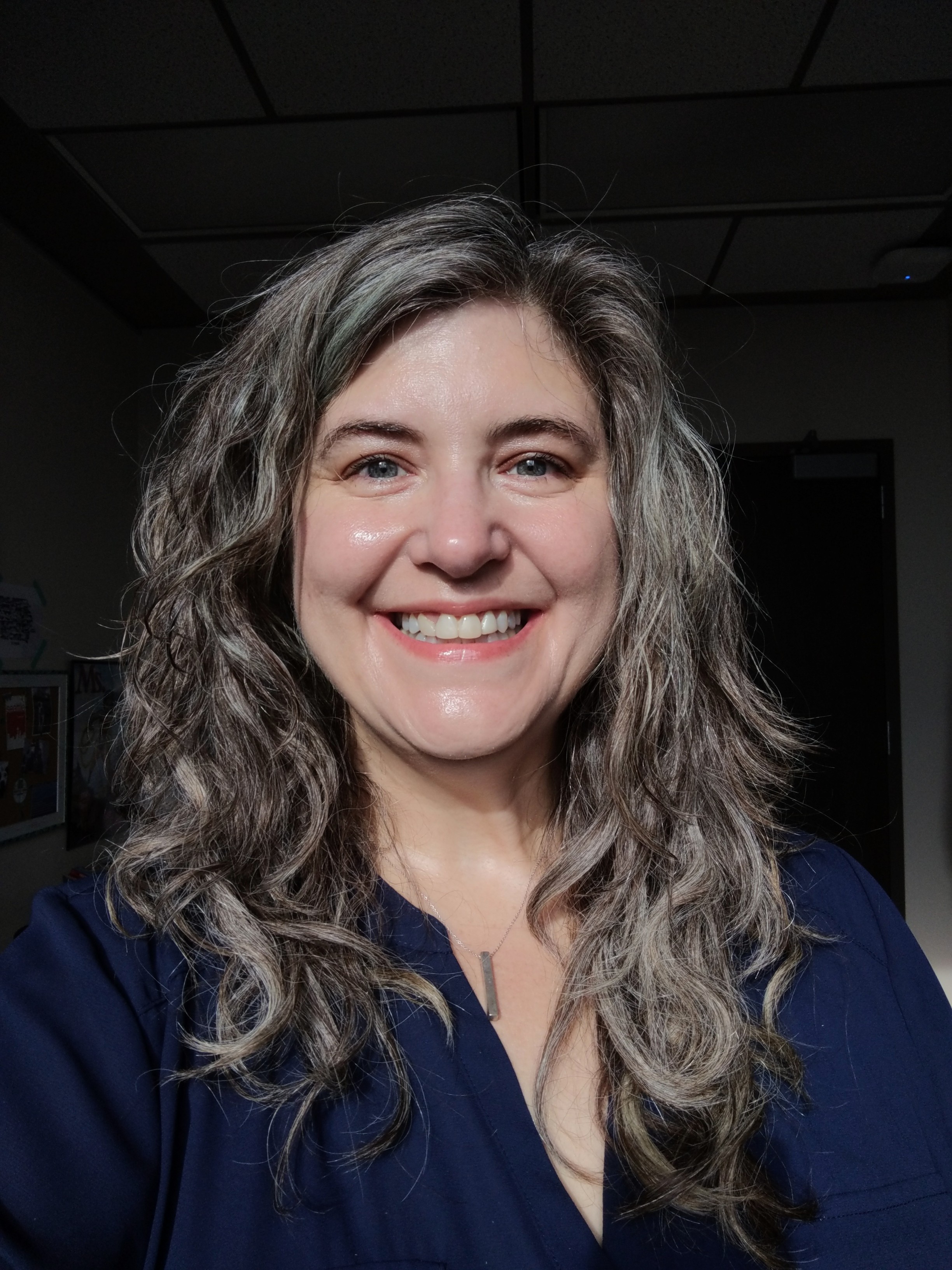 Allison Durazzi is a PhD student in Rhetoric and Professional Communication. Her research interests are feminist rhetoric, editing, and technical communication ethics. Before resuming her academic career, Allison worked in legal aid policy, nonprofit administration, and digital marketing. Allison holds a BA from Antioch University Seattle, where she focused on the iterative nature of personal narrative and social justice. She is also an alumna of Seattle Central Community College and the Pennsylvania Governor's School for the Arts. In addition to studying for her PhD, She is perfecting her recipes for homemade ice cream.
---
Idée Edalatishams
Graduate Assistant [G COL]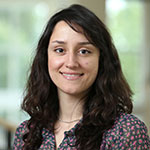 Idée Edalatishams is a PhD candidate in Applied Linguistics and Technology. Her primary research is in the areas of spoken corpus linguistics, pronunciation, and multilingual speakers' oral communication. She has presented her work at conferences such as AAAL, AACL, PSLLT, CALICO, SLRF, and TSLL. During her time in the PhD program, she has taught ISUComm Foundation Courses as well as graduate and undergraduate ESL courses focused on speaking, writing, listening, and reading skills. She has also worked as a graduate communication consultant at the Writing and Media Center and as a speaking/writing consultant at the Center for Communication Excellence, Graduate College. Back in her home country, Iran, she was an English Translation major as an undergraduate, got a Master's in ELT, and taught English to adults and young adults at several language institutes and Sharif University of Technology. She now works at George Mason University as a Faculty ESL Specialist at the Writing Center.
---
Sondoss Elnegahy
Graduate Assistant [ENGL]

Sondoss Elnegahy holds a BA in Linguistics and Translation from Helwan University, Egypt. Graduating the first runner-up on her class, she was appointed as a Teaching Assistant in the English Department. She taught English courses to different faculties at Helwan University. In 2012, she was accepted to participate in the "English Language Teaching Materials Development: Principles, Tools, and Technologies" online course provided by English Department here at ISU, which was followed by "English Language Materials Development" workshop at ISU campus. This was a turning point for Ms. Elnegahy since it planted a dream for her to come back to ISU one day. As a Fulbright grantee, she obtained her MA degree from the University of Delaware. Her dream came true as she is currently honored to be back to ISU as a PhD student in the Applied Linguistics and Technology program. Her research interest is mainly second language pronunciation and oral communication assessment.
---
Agata Guskaroska
Graduate Assistant [ENGL]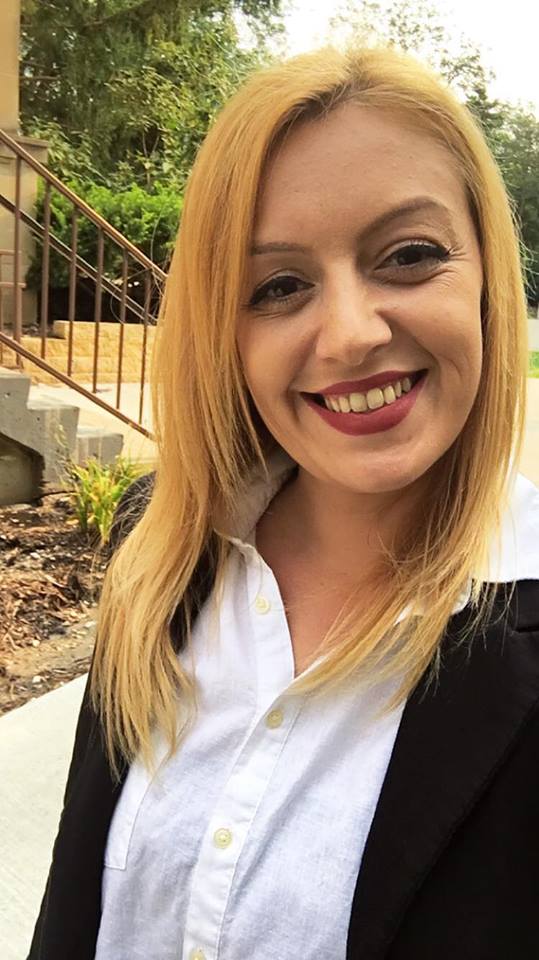 Agata Guskaroska is a PhD student in the Applied Linguistics and Technology program at Iowa State University. She holds a BA in English Language and Literature, first MA degree in Applied Linguistics from FON University and second MA in TESL/Applied Linguistics from ISU. She taught ESL courses in primary and secondary schools and American literature course at university level. She worked as a Teaching Assistant at FON university in Macedonia and has won Fulbright scholarship in May 2017. Agata's major interests include computer-assisted language learning, pronunciation and second language acquisition.
Being a sponsored student, she can share advice and tips on anything that you may need as a new international or Fulbright student. Starting a new chapter in your life, adapting to a new educational system and integrating into a new culture, and gathering a pile of documents may be overwhelming and difficult at the beginning. She encourages students to be well-organized, ask questions, and create checklists.
In order to assist newcomers, she and classmate created an iBook called 'The Ultimate Guide to surviving the first semester at ISU' where you can find information about any type of assistance that you may need. This iBook is inspired by the authors' need of support in the first semester. Theyt strongly believe it will provide excellent support for you! It covers many areas, starting from tips on navigating the city, to campus resources, surviving the emotional breakdown, and interesting facts about the American Culture. The iBook can be downloaded at https://itunes.apple.com/us/book/ultimate-guide-to-surviving-your-first-semester-at/id1364951058?mt=11
---
Lindsey Huber
Graduate Assistant [ENGL]
Lindsey Huber is obtaining her Master's in Rhetoric, Composition, and Professional Communication and a graduate minor in Women and Gender Studies. She graduated from Iowa State University in 2018 with a Bachelor of Arts in English and minored in Women and Gender Studies. Before coming to Iowa State Lindsey worked as a Cat Scan Technologist and a Medic in the United States Army. She is married and has two children.
Lindsey is a graduate teaching assistant for English 150: Critical Thinking and Communication. She is most interested in Visual Rhetoric and Public Memory and plans to apply these interests towards female veterans for her research.
---
Jillian Hunt
Graduate Assistant [ENGL]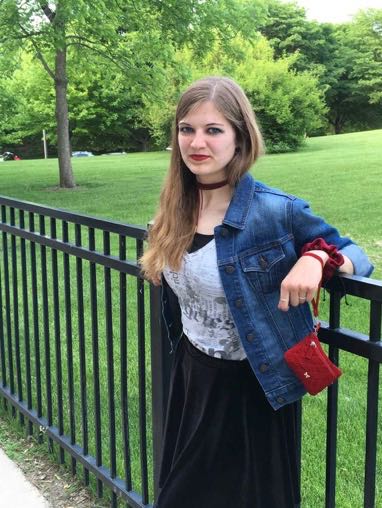 Jillian Hunt is an MA student in the TESL/Applied Linguistics program. She graduated from the University of Dubuque in 2019 with a BS in Secondary English Education. She completed student teaching in a high school and hopes to continue working with high school students in the future. During her time as an undergraduate, she worked as a university writing tutor and as the managing editor of University of Dubuque's campus newspaper. Her main field of interest is in the intersection of second language acquisition and literature.
---
Carrie-Ann Johnson
Graduate Assistant [ENGL]
Carrie Ann Johnson (she/her) is a PhD student in Rhetoric and Professional Communication at Iowa State University. Before attending ISU, Johnson received her Bachelors of Science in Journalism and Public Relations and Master of Science in American Studies from Utah State University. She currently works as a graduate instructor in the English department and the Women in Politics Vertically Intergraded Projects team. She is the editorial assistant for Journalism and Mass Communication Quarterly and serves as the Vice President of the Graduate and Professional Student Senate. Her research interests include organizational communication, journalism and mass media, women's and gender studies, video game rhetoric and ludic theory, human-computer interaction, and social justice.
---
Allison Justus
Graduate Assistant [ENGL]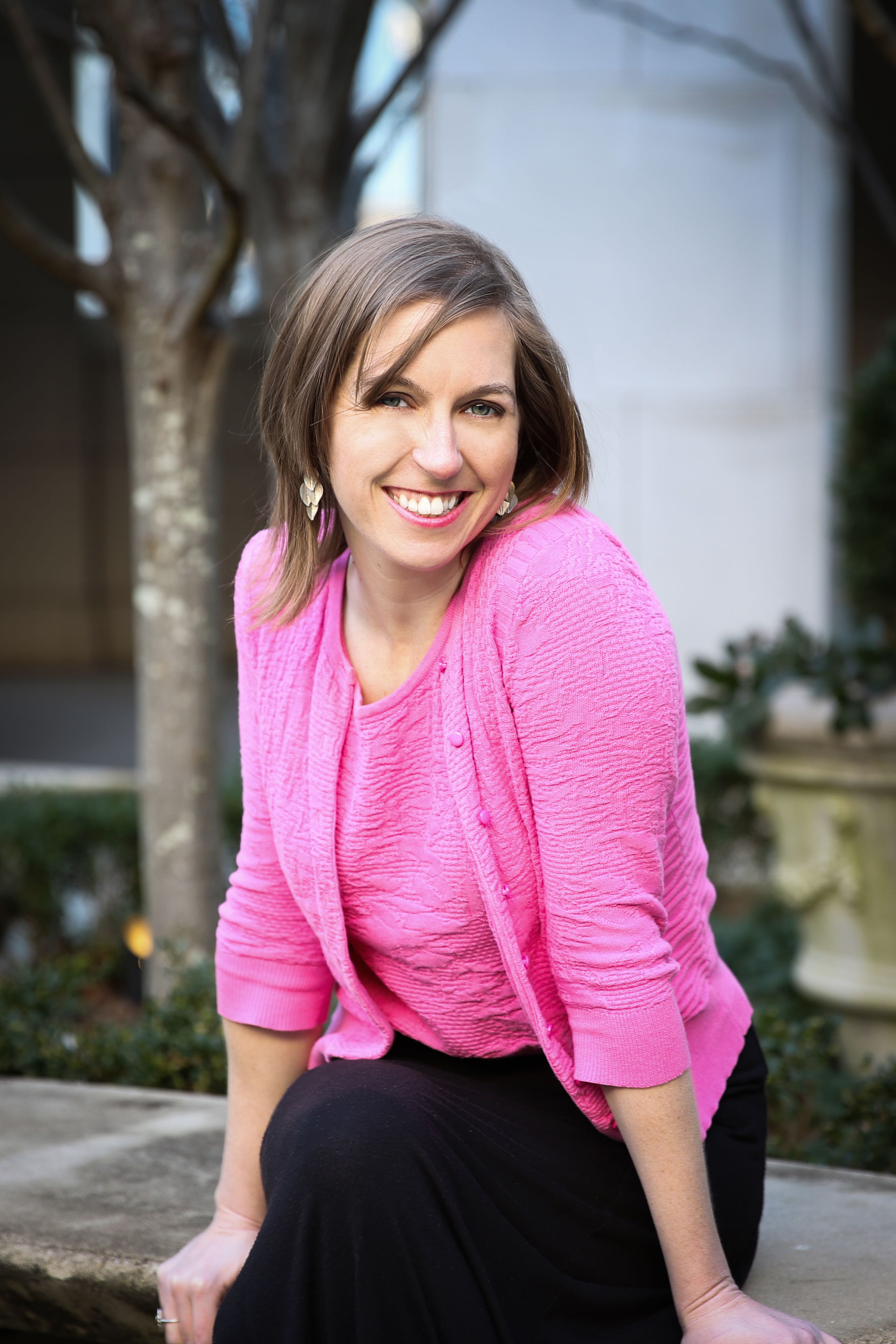 Allison Boyd Justus grew up at the southern edge of McMinnville, Tennessee, in the shadow of Ben Lomond Mountain.
At Freed-Hardeman University, she pursued studies in literature, music, and biblical languages, as well as excursions in threatening weather, theatre, and late-night metaphysical deliberations over AOL Instant Messenger, resulting in an Arts & Humanities degree, an English minor, and a Master of Arts in New Testament Studies.
Allison has worked as a waitress, a library assistant, an ESL teacher, and a gifted education facilitator. Her poetry has appeared in Penwood Review, Nibble, Calliope, Madcap Review, Quail Bell, and Contemporary American Voices, within a mural at a science discovery center, and on the podcast Versify. Allison once spent a year watching sunrises, a project which developed into her first book, Solstice to Solstice to Solstice (Alternating Current Press, 2017). A first-year student in Iowa State's MFA program, Allison brings to her writing interests in linguistics, mysticism, biblical translation and exegesis, ecology, feminism, midrash, and the intellectual and artistic implications of intense sensory and emotional experiences.
---
Tim Kochem
Graduate Assistant [G COL]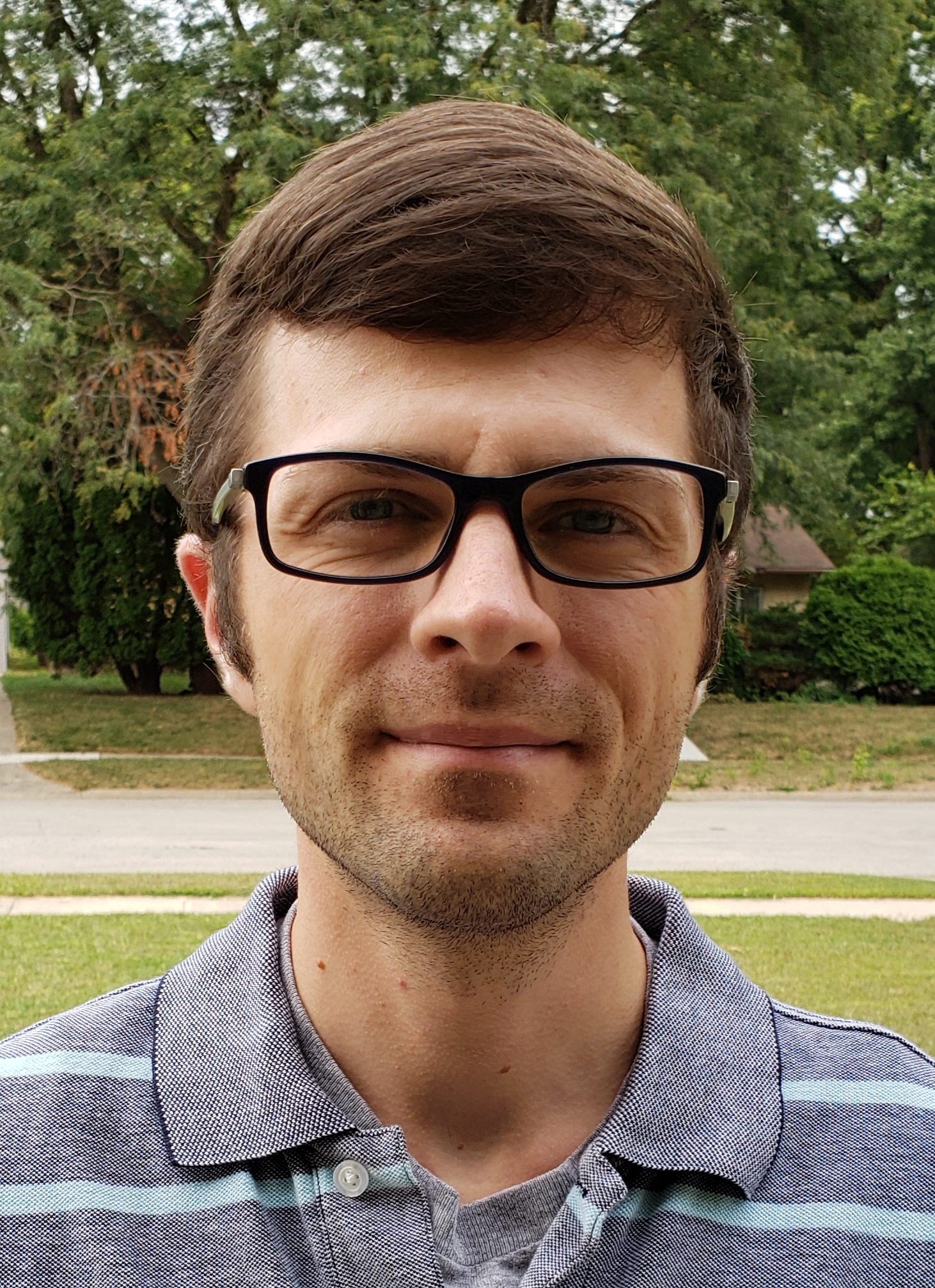 Tim Kochem is a PhD student in the Applied Linguistics and Technology program. He has presented at applied linguistics, general education, and distance education conferences, such as CALICO, AAAL, the Asian Conference on Education (ACE), and the World Conference on e-Learning (e-Learn). His work has been published in journals such as the International Journal of Distance Education Technologies, TESL-EJ, and the Journal of Interactive Learning Research. His research areas include L2 pronunciation pedagogy, teacher training, educational technology, classroom-based research, and distance education.
---
Ananda Muhammad
Graduate Assistant [ENGL]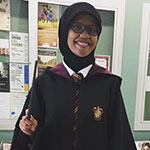 Ananda Muhammad is currently a PhD student in the Applied Linguistics and Technology program. She started her PhD after graduating with her MA in TESL/Applied Linguistics from Iowa State University as a Fulbright Scholar. She is originally from the wonderful tropical Indonesia where she taught for two years after graduating with a BA in English Language and Literature from Universitas Hasanuddin. During those two years, she taught people of various ages and backgrounds in different settings: private language schools and higher education. Currently her research interests are in computer-assisted language learning and language assessment, specifically in the area of pragmatics.
She knows quite a bit about life as a Foreign Fulbright Student in the U.S. She served for approximately 2 years as the President of the Fulbright Students and Scholars at ISU organization. She would be happy to share advice about navigating the U.S. academic setting as a Foreign Fulbright Student, Other areas she is happy to share advice on: securing funding from the Graduate College and English Department for conference travels, being a teaching assistant, travelling and visa processes for Indonesians, housing in Ames, and being involved in student organizations.
---
Ivana Rehman
Graduate Assistant [ENGL]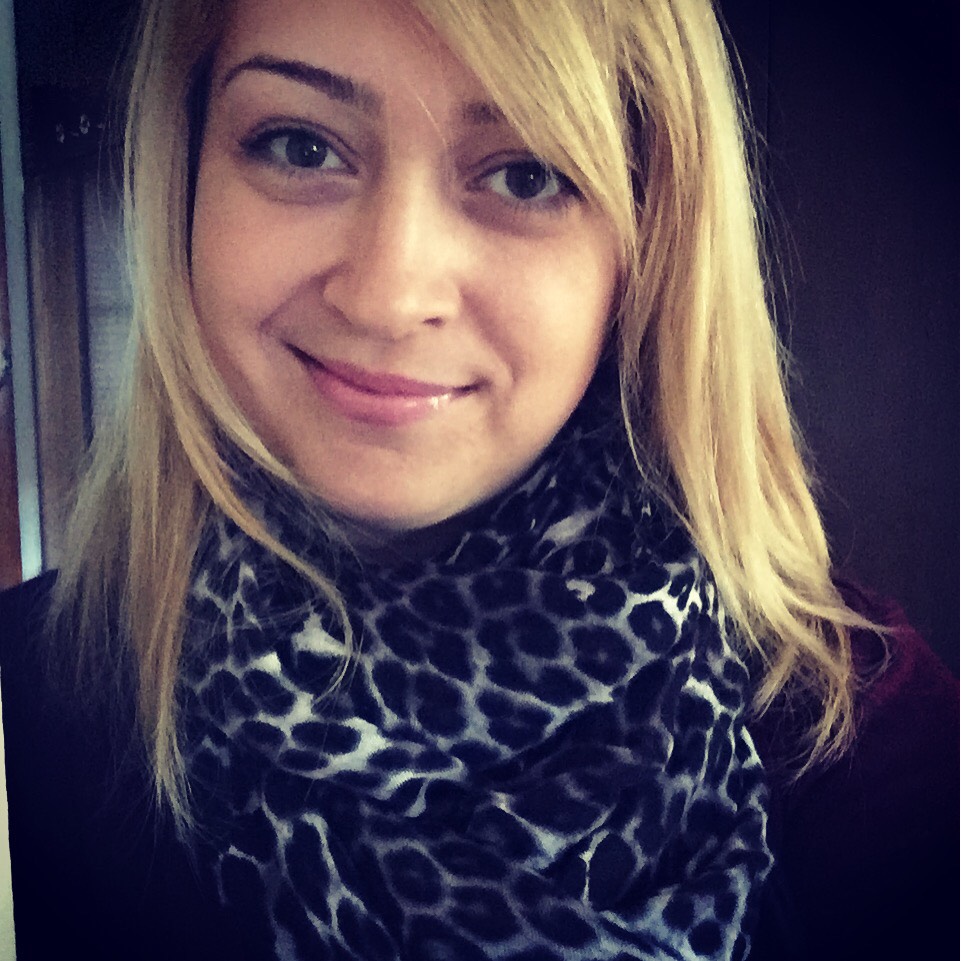 Ivana Rehman, a PhD Candidate in ALT, holds a BS in Business English (University of Mediterranean), and a BA in International Relations and Diplomacy (University of Montenegro). She earned an MA in TESL at St. Cloud State University. She taught a variety of ESL courses, ISUComm Foundation courses, and Introduction to Linguistics, and is now working as a research assistant. Her primary research interests are in the area of pronunciation, phonetics, and phonology, and she has conducted research on Western South Slavic languages. Currently, she is investigating the influence of visual feedback on pronunciation learning. 
---
Shamini Shetye
Graduate Assistant [D S O]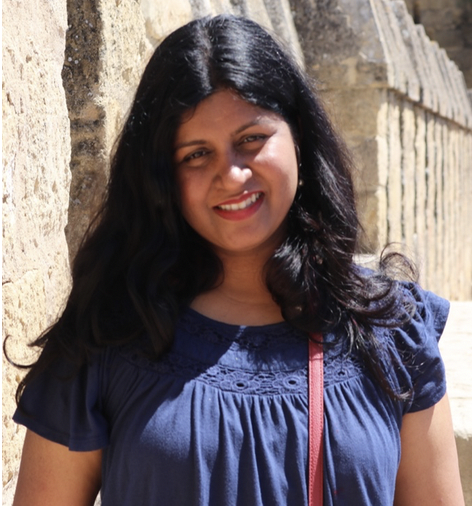 Shamini Shetye is an MA student in TESL/Applied Linguistics at Iowa State University. She holds a B.S. from Iowa State University in Liberal Studies and a B.Sc from the University of Mumbai, India in Physics, along with an Associate degree in Business Information Systems from Des Moines Area Community College. Some of her interests include learning about new cultures and languages. Her study abroad trips through Iowa State University to France, Spain, and Morocco gave her enlightening insights about diverse cultures. She has also actively volunteered in the community for several years. Some of her volunteering roles include serving as a Court Appointed Special Advocate (CASA ) for abused or neglected children in Des Moines, Iowa (for couple years) and engaging elementary and middle-school students in enrichment activities like robotics. Currently, she enjoys teaching English 250 at Iowa State University. Shamini's research interests include literacy, corpus linguistics, and computational linguistics. 
---
Emily Dux Speltz
Graduate Assistant [ENGL]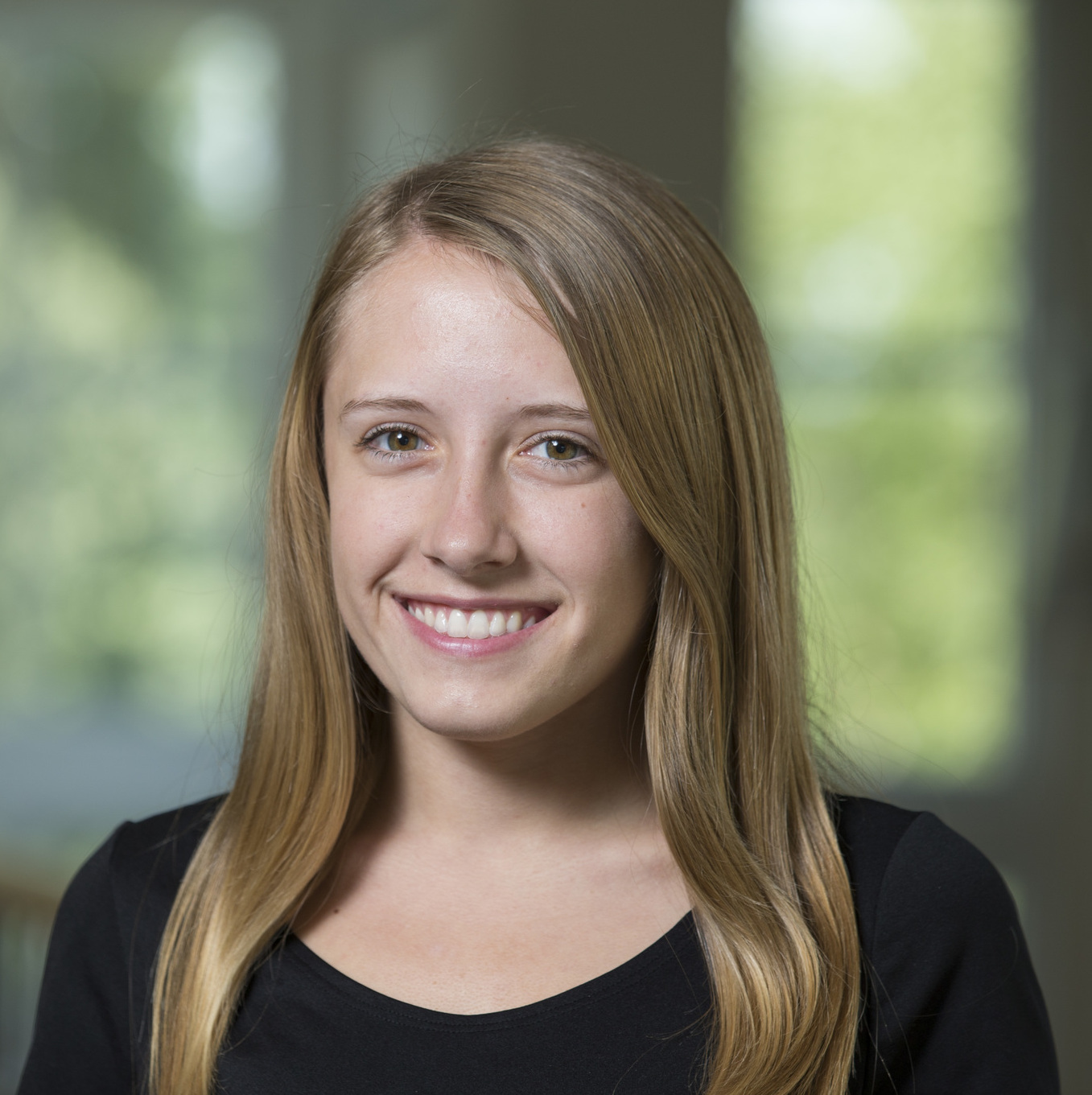 Emily Dux Speltz is a PhD student in the Applied Linguistics and Technology program at ISU. She holds a bachelor's degree in English and a master's degree in TESL/Applied Linguistics from ISU. Her research interests center around the applications of writing-process research to computer-assisted writing pedagogy. She also enjoys teaching English 150 and 250, working as a communication consultant at the Writing and Media Center, and serving as a social media and website manager for the Applied Linguistics program.
---
Eric Williams
Graduate Assistant [ENGL]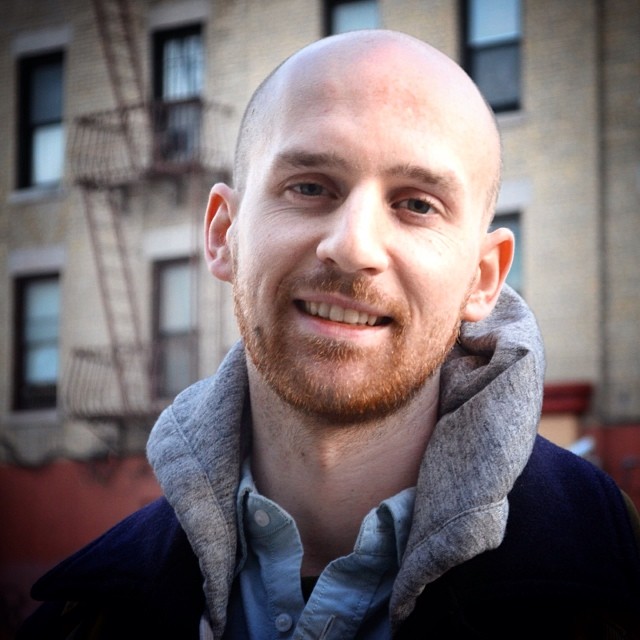 Eric Williams is a candidate for fiction in Iowa State's MFA in Creative Writing and Environment. He also holds a BA in Modern Literature from UC Santa Cruz. He writes speculative fiction and essays about a future in which traditional agriculture is being replaced by synthetic alternatives, man-made food-like products. He wants to know what happens to food when you manufacture it instead of grow it, and to explore the ways these new methods of food production clash with long-established ones.
Before relocating to Ames, he spent five years and a lot of late nights working in the restaurant industry in New York City. His favorite pastimes there were riding his bike through the city like a game of Frogger and spending too much money on wine. Before New York, he spent two years in Latin America working on farms and teaching English. Outside of the MFA, Eric's interests include gardening, running, cooking and fantasizing about the bygone era in which cell phones did not exist.
---
Zoe Zawadzki
Graduate Assistant [ENGL]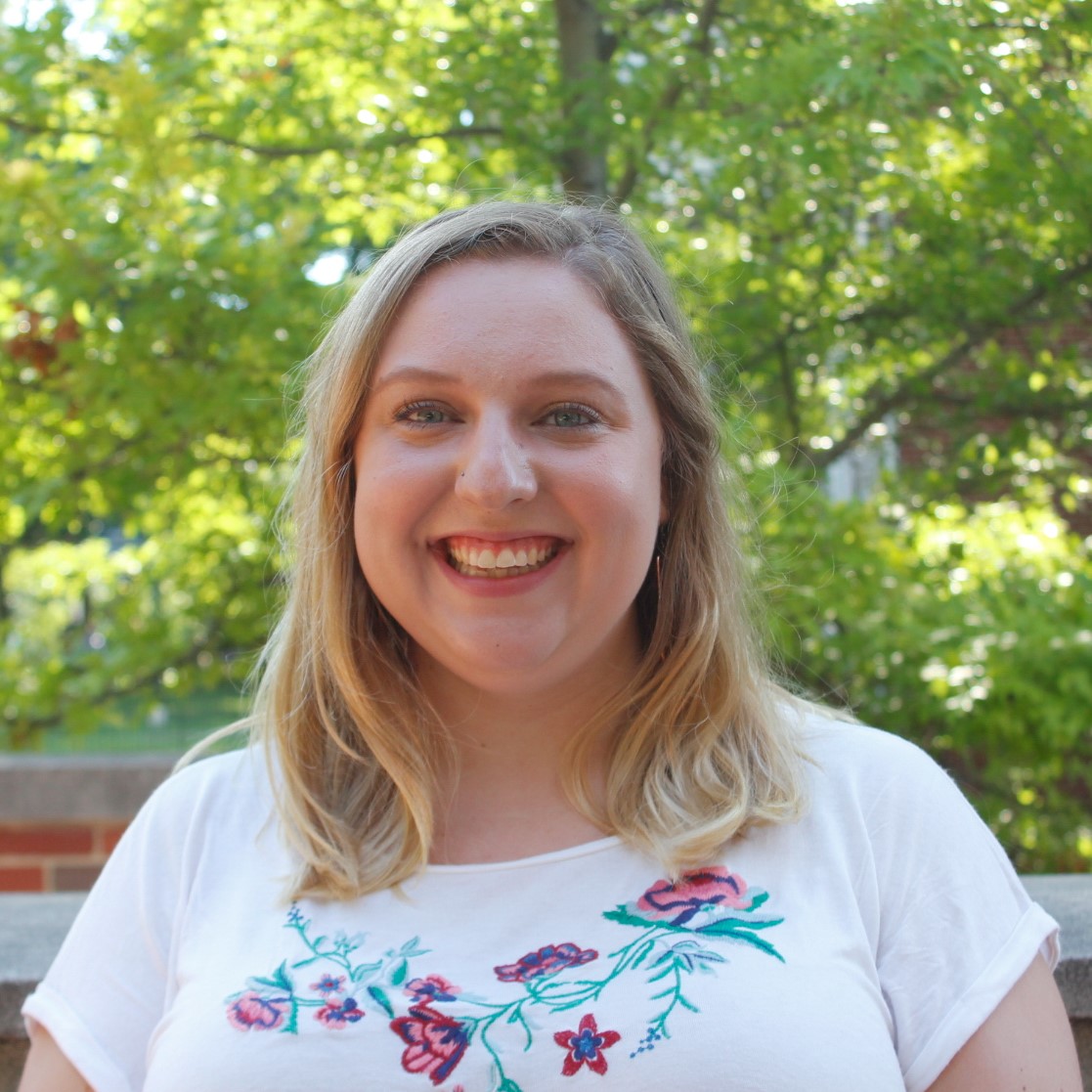 Zoe Zawadzki is currently a PhD student in the Applied Linguistics and Technology program at Iowa State University with an interest in pronunciation and computer-assisted language learning. She holds a B.A. in French and Linguistics and an M.A. in Applied Linguistics from Ohio University. She spent one year teaching English to children in France. Zoe has presented at conferences such as PSLLT, TESOL, and MEXTESOL.