January 16, 2020, 7:00pm | Design on Main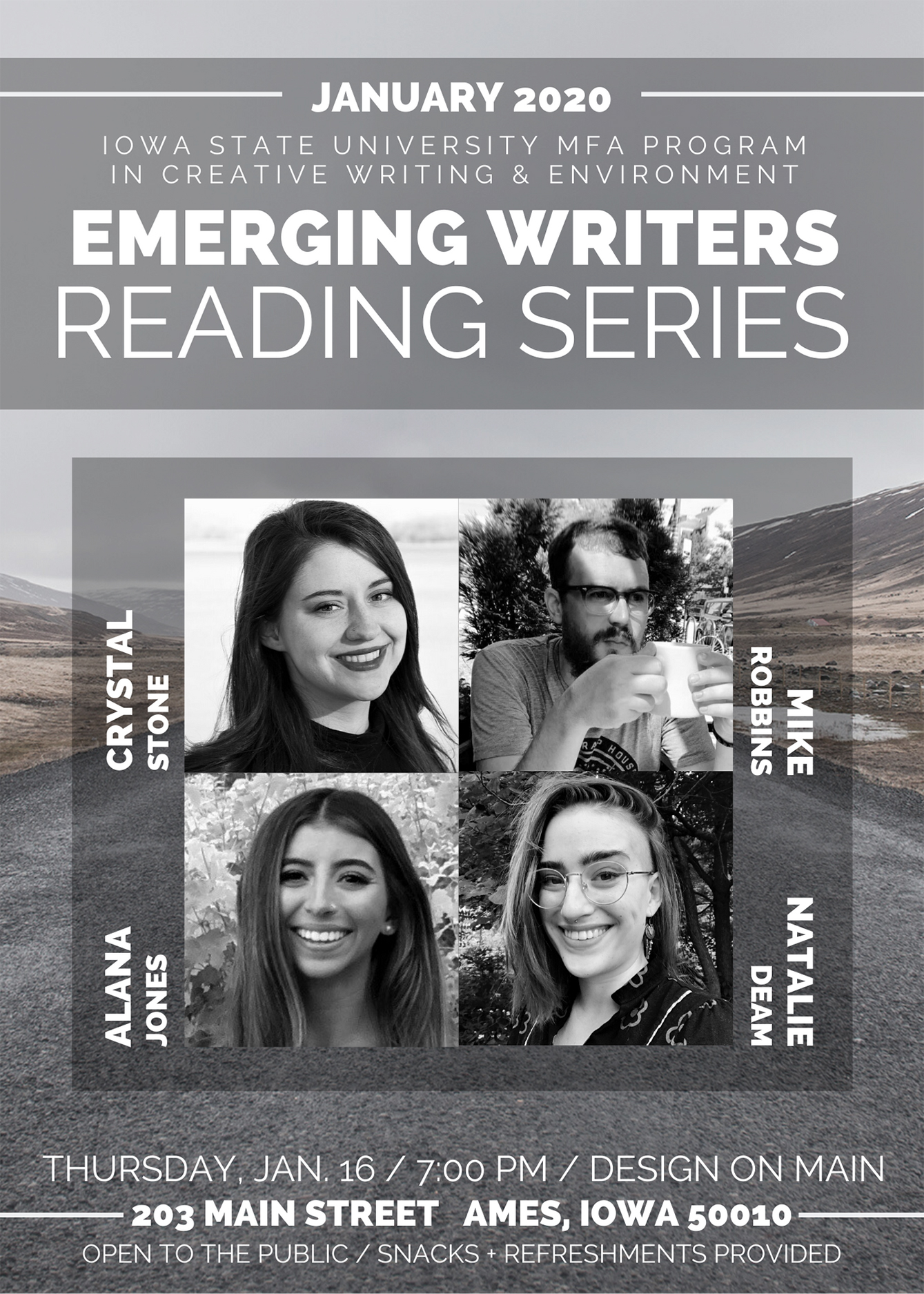 Join us at Design on Main next week to hear the wondrous creative work of four of our MFA students: Crystal Stone, Mike Robbins, Alana Jones, and Natalie Deam. Festivities will begin at 7:00pm on January 16 and, as always, snacks and refreshments will be provided (to which you are always welcome to contribute).
And, if you haven't already, be sure to write down the dates for the rest of the semester's readings: February 6, March 12, and April 2.
See you soon!