September 17, 2020, 7:00pm | Online via Webex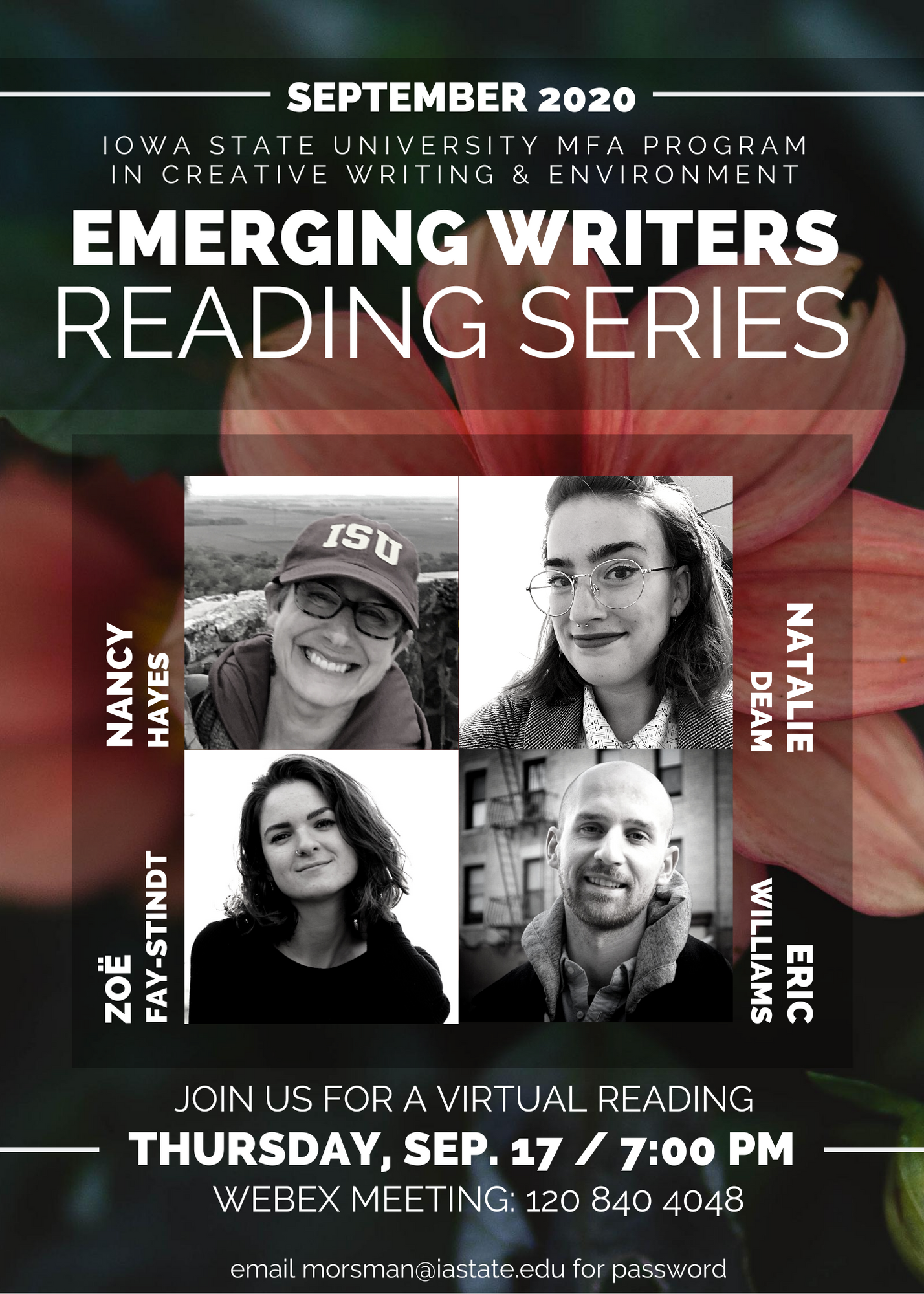 We will be holding THREE virtual readings for the Emerging Writers Reading Series this semester. The first reading will be held on Thursday, September 17 at 7:00 PM.  Our readers this month, in order, will be Nancy Hayes, Natalie Deam, Zoë Fay-Stindt, and Eric Williams. I do hope you can join us as we listen to their wonderful words!
These readings will take place on WebEx, and while the meeting will be password protected, everyone is welcome to attend the live event. Please contact Riley Morsman directly in order to obtain the information needed to join.  If you can't attend the live event, worry not! The reading will be recorded and posted afterward for your retroactive viewing pleasure.
WEBEX MEETING INFORMATION
Meeting Number: 120 840 4048
Additionally, we'd like to let you know that we plan to open the WebEx Meeting Room 15 minutes early (at 6:45 PM) so that, if you wish, you can log on early and catch up with other attendees before the reading begins. It won't be the same as mingling over snacks and tea at Design on Main, but I have hope that it might still be heartening.
Lastly, if you'd like to mark your calendars for future readings, they will be Thursday, October 15 & Thursday, November 5 at 7:00 PM.
I look forward to "seeing" you there.