April 9, 2021, 2:00-3:00pm | Via Zoom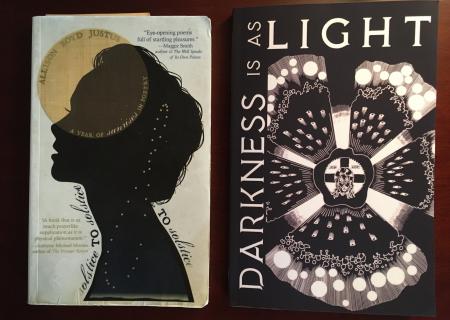 Please join us for the Writing and Media Center's second virtual Featured Author Series Event, "Allison Boyd Justus: An Afternoon of Poetry" on Friday April 9, 2-3pm. Allison Boyd Justus is a Graduate Communication Consultant at the WMC, graduating with her MFA in Creative Writing and Environment in May 2021. Her MFA thesis, the poetry collection In Our Image, brings eco-feminism, epistemology, and math into conversation with biblical theology and Christian culture. Allison is the author of Solstice to Solstice to Solstice: A Year of Sunrises in Poetry (Alternating Current Press, 2017), and her poetry has appeared in publications such as High Shelf Poetry, Lyrical Iowa, Quail Bell Magazine, and the anthology Darkness Is As Light (Park End Books, 2020).
Allison Boyd Justus: An Afternoon of Poetry
Friday, April 9, 2:00-3:00 p.m.
Register here: tinyurl.com/wmcpoetryafternoon 
Event location: Virtual
For more information about Allison, please visit AllisonBoydJustus.com.