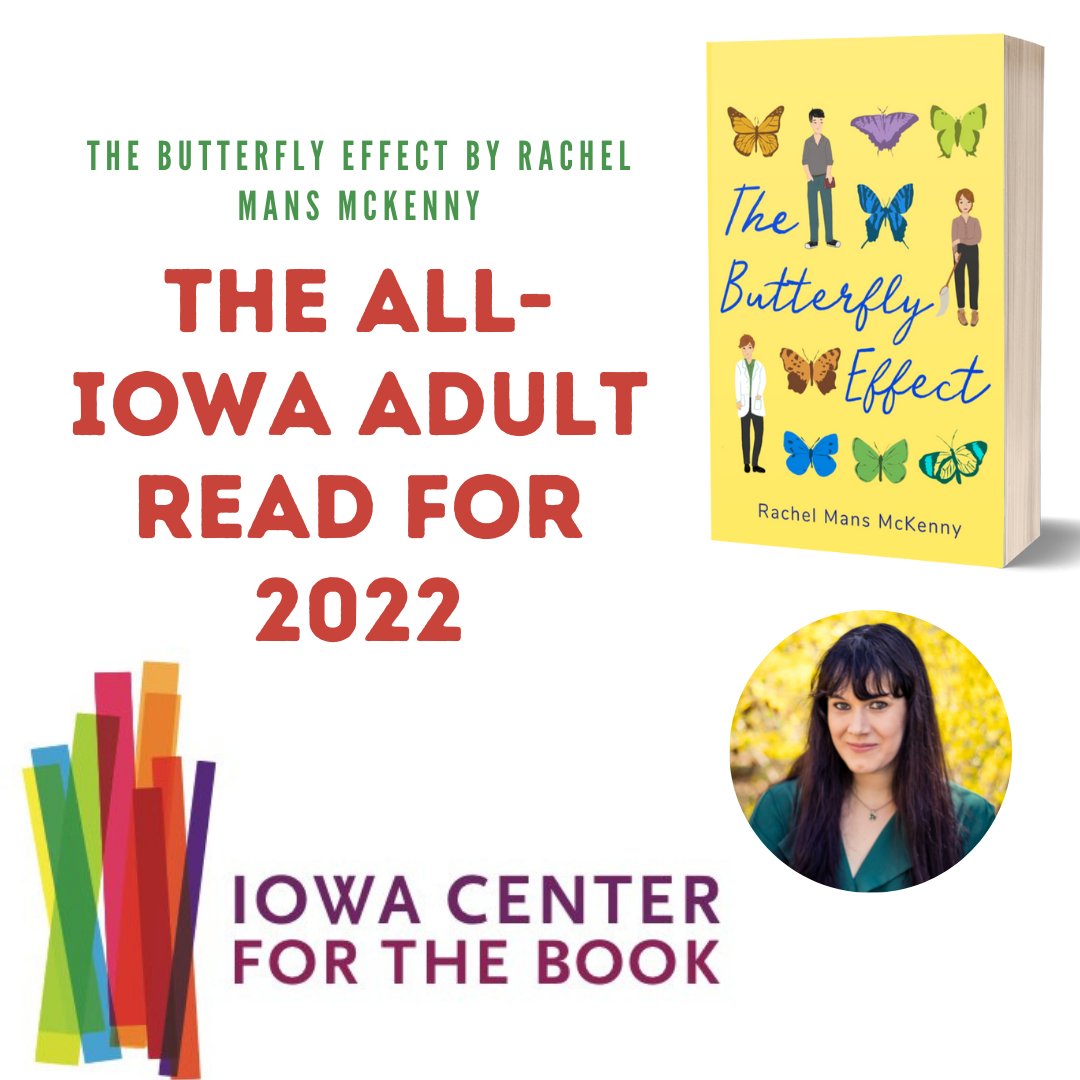 Rachel Mans McKenny's, (MA English), novel "The Butterfly Effect" has been chosen as the adult selection for the 2022 All Iowa Reads program.
From the Iowa Center for the Book website — "Established in 2003, the All Iowa Reads program is one of the first projects to be provided by the Iowa Center for the Book.
"The purpose of All Iowa Reads is to foster a sense of unity through reading. We encourage Iowans statewide to come together in their communities to read and talk about a single book title in the same year. Libraries, book clubs, schools and other local organizations are encouraged to sponsor discussions of the title. Please use this site for information as you read and study the book. We offer a wealth of materials including book reviews, discussion questions, author bios, and publicity materials to help you prepare successful discussions.
"A MAN CALLED OVE meets THE ROSIE PROJECT in this "delightfully off-kilter" (Rachel Yoder, Nightbitch) tale of a grumpy introvert, her astonishing lack of social skills and empirical data-driven approach to people and relationships. THE BUTTERFLY EFFECT is an unconventional tale of self-discovery, navigating relationships, and how sometimes it takes stepping outside of our comfort zone to find what we need the most."