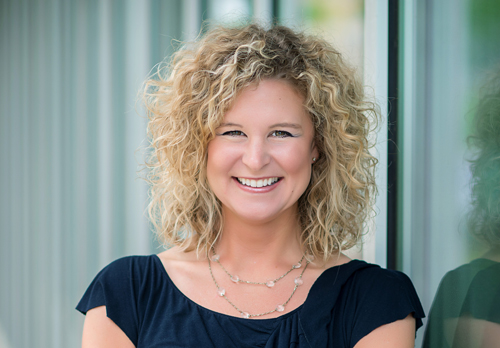 Sarah Brown Wessling, an Iowa State undergraduate and graduate alumna in English, was named the 2010-2011 National Teacher of the Year. President Obama conferred the honor on Wessling on April 29 in the White House Rose Garden. Considered the nation's top teaching honor, this award is sponsored by the Chief State School Officers. Wessling was selected from among the 2010 state teachers of the year.
Wessling was named the 2010 Iowa Teacher of the Year by the Iowa Department of Education. She has served as the department lead teacher of Johnston High School in Johnston, Iowa, where she has taught for the past 10 years, preceded by one year of teaching at Cedar Falls High School.
Wessling has received numerous awards, including National Teaching Board Certification in 2006 and the Iowa Governor's Scholastic Favorite Teacher Award recognition. She is president of the Iowa Council of Teachers of English (ICTE) and the recipient of various ICTE awards.
Wessling received her Bachelor of Arts degree in English with specialization in Teacher Education in 1998 and her Master of Arts degree in English in 2003, both from Iowa State. She was a recipient of the Graduate College Research Excellence Award for her thesis, which analyzed qualitatively and quantitatively the reading and writing experiences of advanced placement students. Wessling was featured on the cover of associate professor Donna Niday's first coauthored book on mentoring beginning teachers, and Wessling cowrote a chapter in Niday's second mentoring book.