November 18, 2020, 1:00-2:00pm | Online via Zoom. Contact Taylor Petersen (tlp@iastate.edu) for log in information.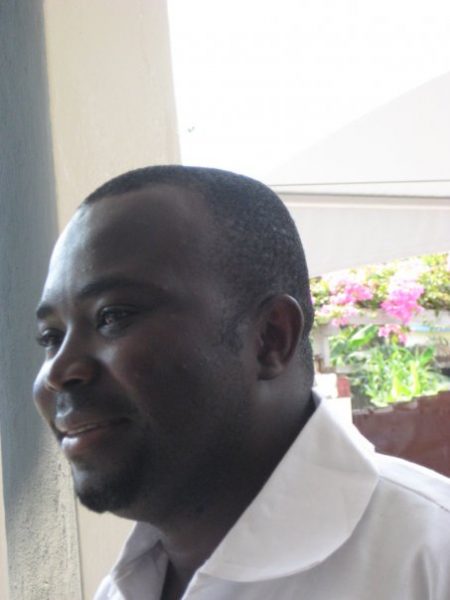 Dr. Godwin Agboka will be giving a presentation titled "Injustice and Privilege in Technical Communication: Social Justice Strategies for Programmatic Development" on Wednesday, November 18, 2020.  Because of restrictions on large gatherings, his talk will be delivered through Webex.
Dr. Godwin Agbokais an Assistant Professor of Technical and Professional Communication at the University of Houston Downtown.  He obtained his Ph.D. in English Studies (Professional Writing and Rhetoric concentration) in 2010 from Illinois State University. Dr. Agboka currently teaches courses in business and technical communication, medical writing, science writing, and editing both at the undergraduate and graduate levels. He is also a journalist by profession.
Broadly, Dr. Agboka's research investigates the social justice implications of technical communication. His research interests include intercultural technical communication,social justice and human rights perspectives in technical communication, the rhetoric of science and medicine, tensions between localization and globalization, and research methodologies. Dr. Agboka's publications have appeared in forums such as Technical Communication Quarterly, Journal of Technical Writing and Communication, and Connexions • International Professional Communication Journal. In addition to presenting at various national and international conferences on his areas of interest, Dr. Agboka has also reviewed manuscripts and proposals for several technical communication journals and conferences.