---
Summer Awad
Graduate Assistant [ENGL]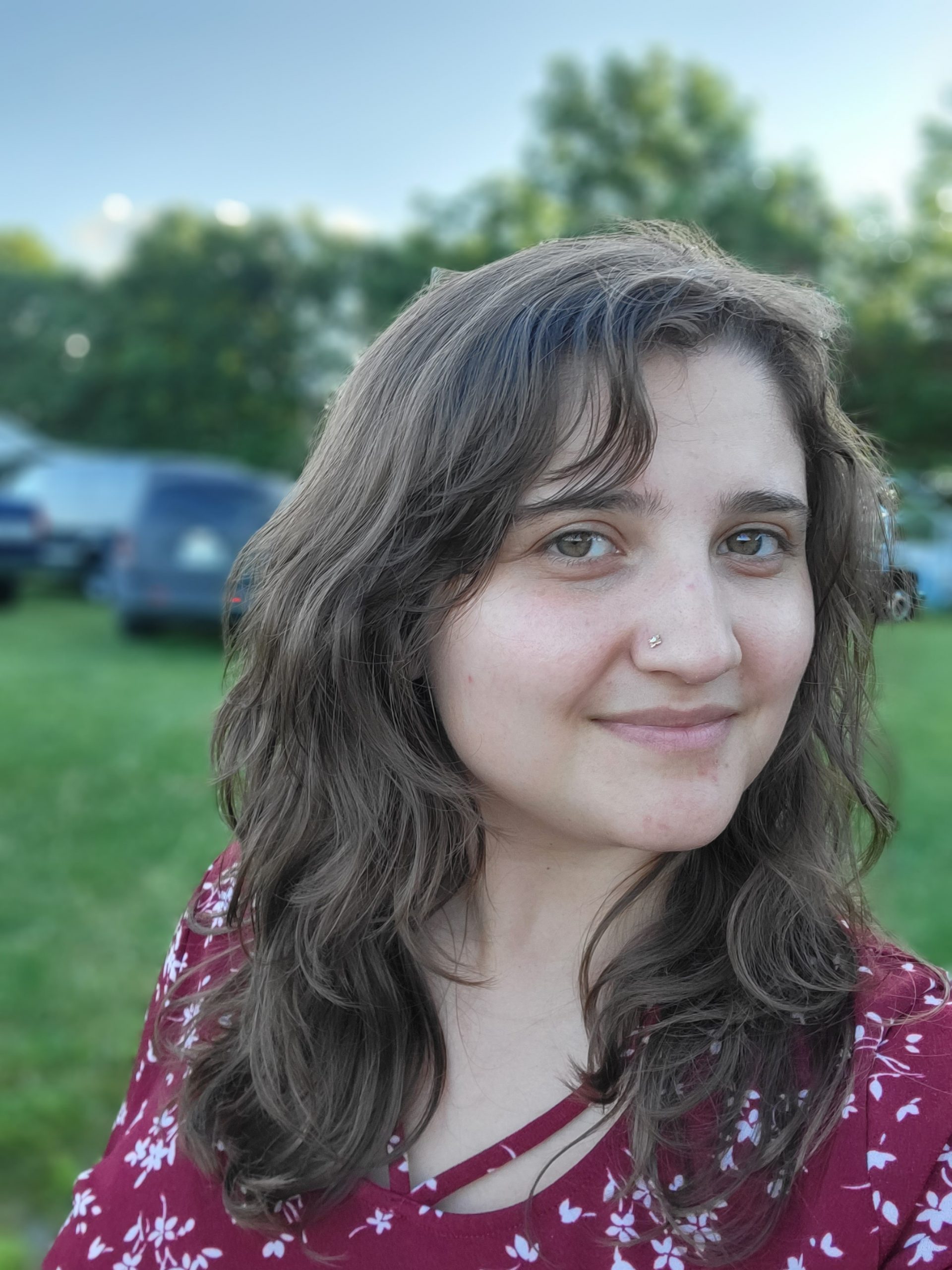 Summer Awad is a second-year CWE student from Knoxville, Tennessee. Having started her writing journey as a spoken word poet, Summer has branched out into playwriting, nonfiction, and page poetry, and she is grateful to be able to do all of the above at Iowa State. Her writing explores themes of race, ethnicity, gender, diaspora, migration, identity, and place. Her semi-autobiographical play, WALLS: A Play for Palestine, was produced at The New York International Fringe Festival in 2016. Her poetry has appeared in Writers Resist, Pine Mountain Sand and Gravel, and Exposition Review. Prior to coming to Iowa State, Summer spent four years working in refugee resettlement. This led her to teach an honors seminar on refugee resettlement in Spring 2022 in addition to her courses in Speech Comm 212; she hopes to teach in honors again in the future.
---
Tarfa Benson
Graduate Assistant [ENGL]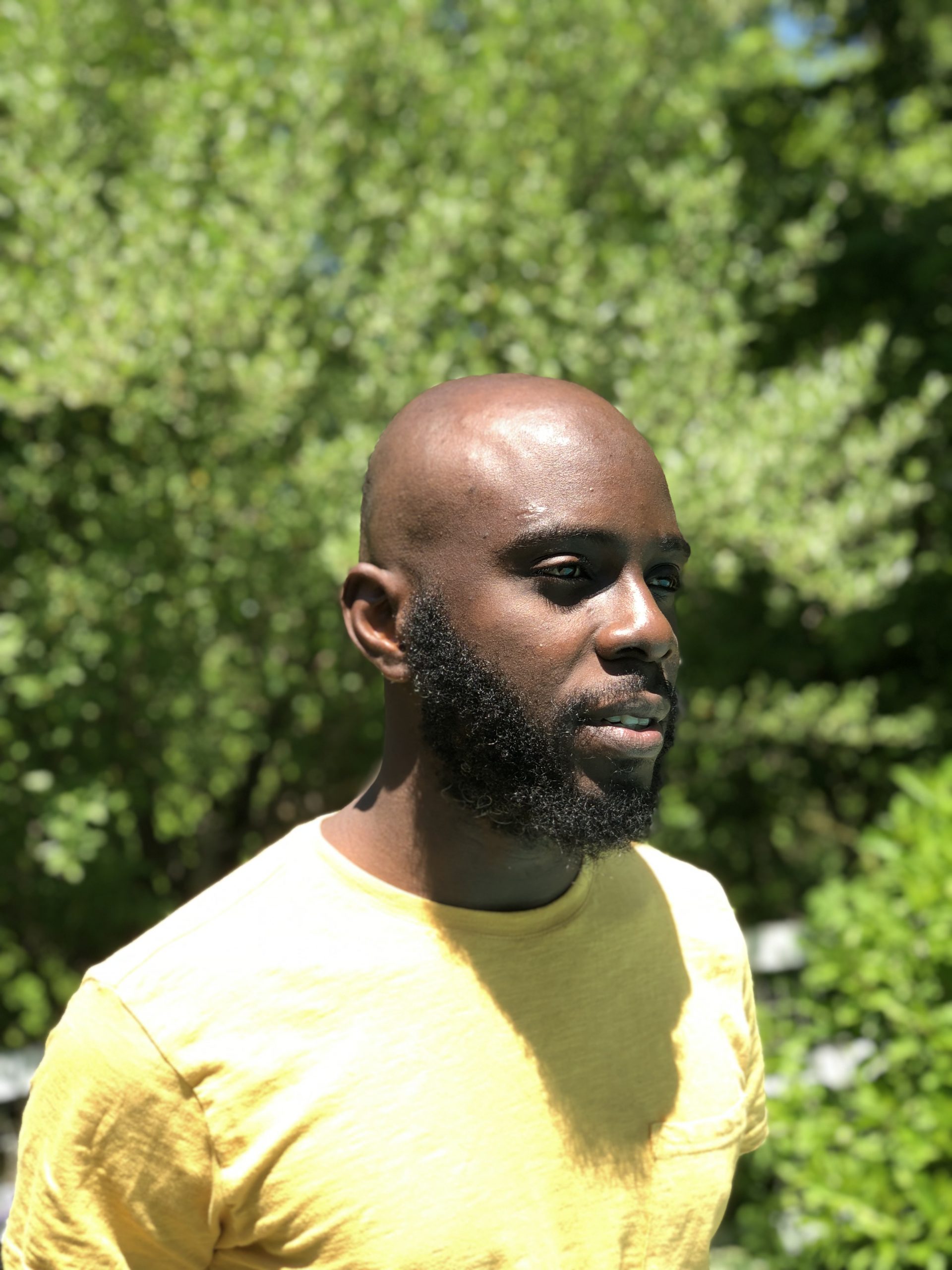 TJ Benson is a writer and visual artist from Nigeria whose work explores the body in the context of memory, Non-Abrahamic spirituality, migration, utopia and the unconscious self. His work has been exhibited and published in several journals and his Saraba Manuscript Prize shortlisted Africanfuturist collection of short stories 'We Won't Fade into Darkness' was published by Parresia in 2018.
His debut novel 'The Madhouse' was published in 2021 by Masobe Books and Penguin Random House SA and his second novel 'People Live Here' was published in June 2022. He has facilitated writing workshops, more recently teaching a class on magical realism and surrealism within the context of African literature and music for Lolwe and an Inkubator workshop for Short Story Day Africa. He has attended residencies in Ebedi Nigeria, Moniack Mhor Scotland, Art Omi New York and LOATAD Ghana where he was an African Union writer-in-residence. He is a 2022 University of Iowa International Writing Program Spring Fellow, a recipient of the 2022 Prince Claus Seed Fund, the Sudkulturfond Switzerland and shortlistee of the Miles Morland Foundation Scholarship. He currently lives in an apartment full of plants and is in the danger of becoming a cat person. https://tj-benson.com/
---
Julia Bilek
Affiliate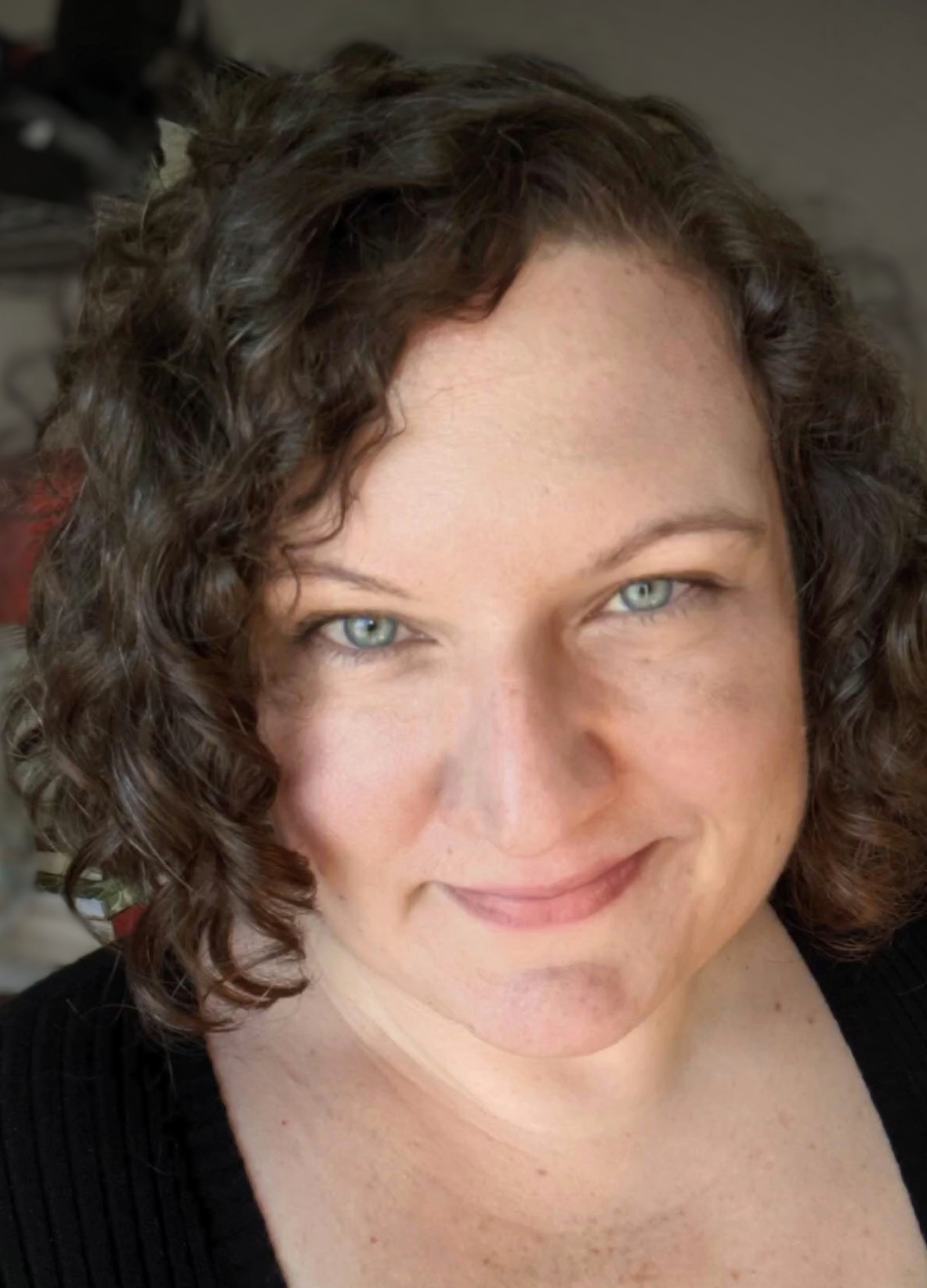 Julia Bilek traveled the circumference of the globe for forty days in 2001. En route, she discovered the crimson-sapphire-gold-leaf icons of Russian cathedrals, meditated with Mongolian Buddhist monks, and watched endless fields of wildflowers scroll by her window on the Trans-Siberian Railroad. She wondered, for the first time, what it meant to be a pilgrim.
In the years since, Julia has earned a bachelor's degree in world religions and art history, as well as a master's degree in cultural anthropology. She writes creative nonfiction and ethnographic accounts of American religious spaces, including urban religious architecture, traditional Native American cosmographies, wilderness as sacred space, transnational religious placemaking, and pilgrimage practices.
Her work as appeared in the blog Pilgrim on the Potomac, CRUX literary magazine, as Teachers' Guides for the Smithsonian's Discovery Theater, and in stage productions by Germantown Stage, Landless Theatre Co., and Figure-Ground Arts Collaborative. She is a poet, playwright, curator, photographer and lover of nature, culinary enthusiast, teacher, and wanderer.
---
Jessica Brock
Graduate Assistant [ENGL]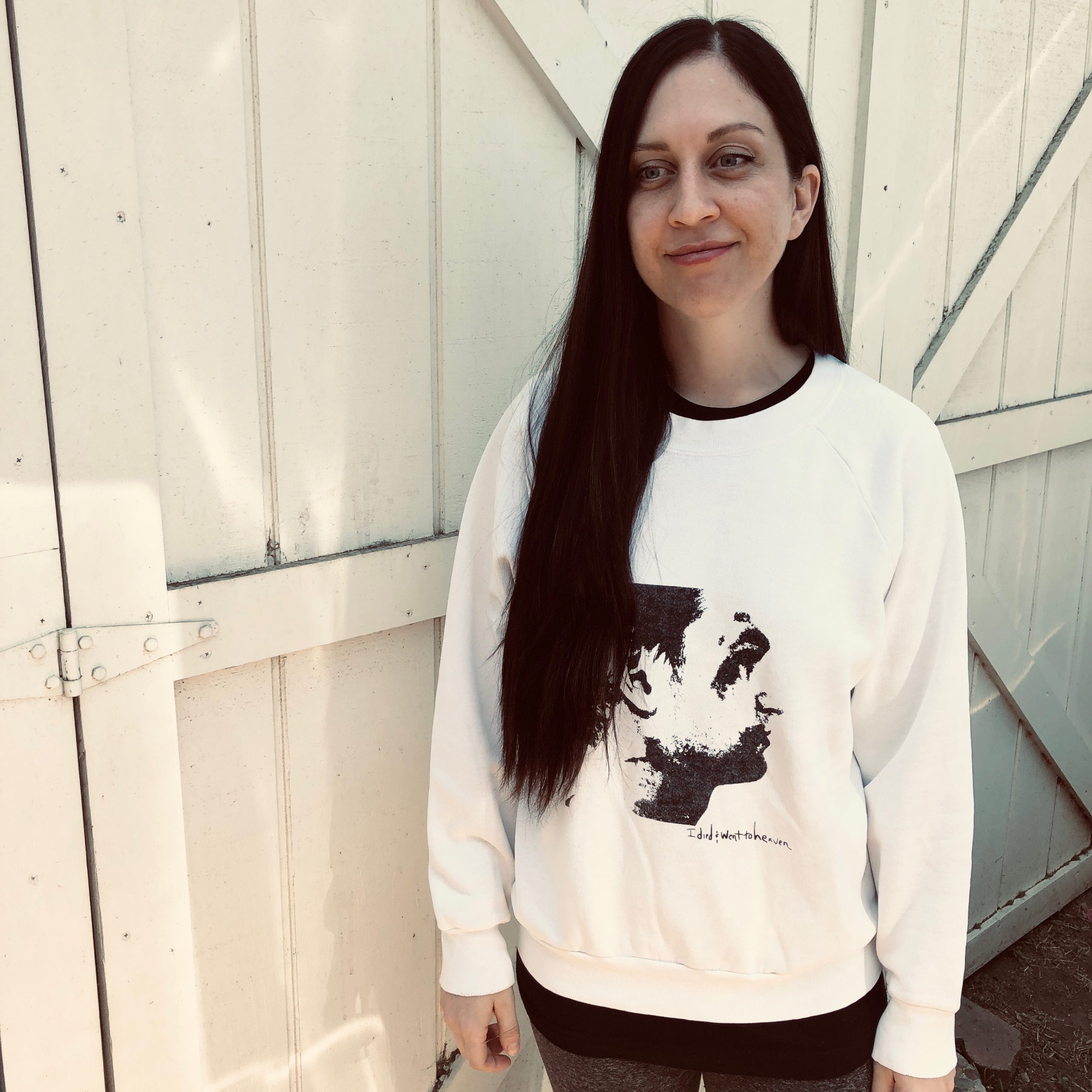 Jessica Brock is a writer, 2nd year grad student in the MFA Creative Writing & Environment program, and GA instructor of English 150/250. She also holds a BA in Film & Media Studies from Arizona State University. Through an ecogothic lens, Jessi aims to explore motherhood, identity, environment, and generational trauma. Her recent fiction is published in the Roadrunner Review and Fugitives&Futurists. Jessi currently lives in Iowa with her husband and two young children.
Professional link: https://jessibrock.wordpress.com/
---
Zachary Bukovich
Graduate Assistant [ENGL]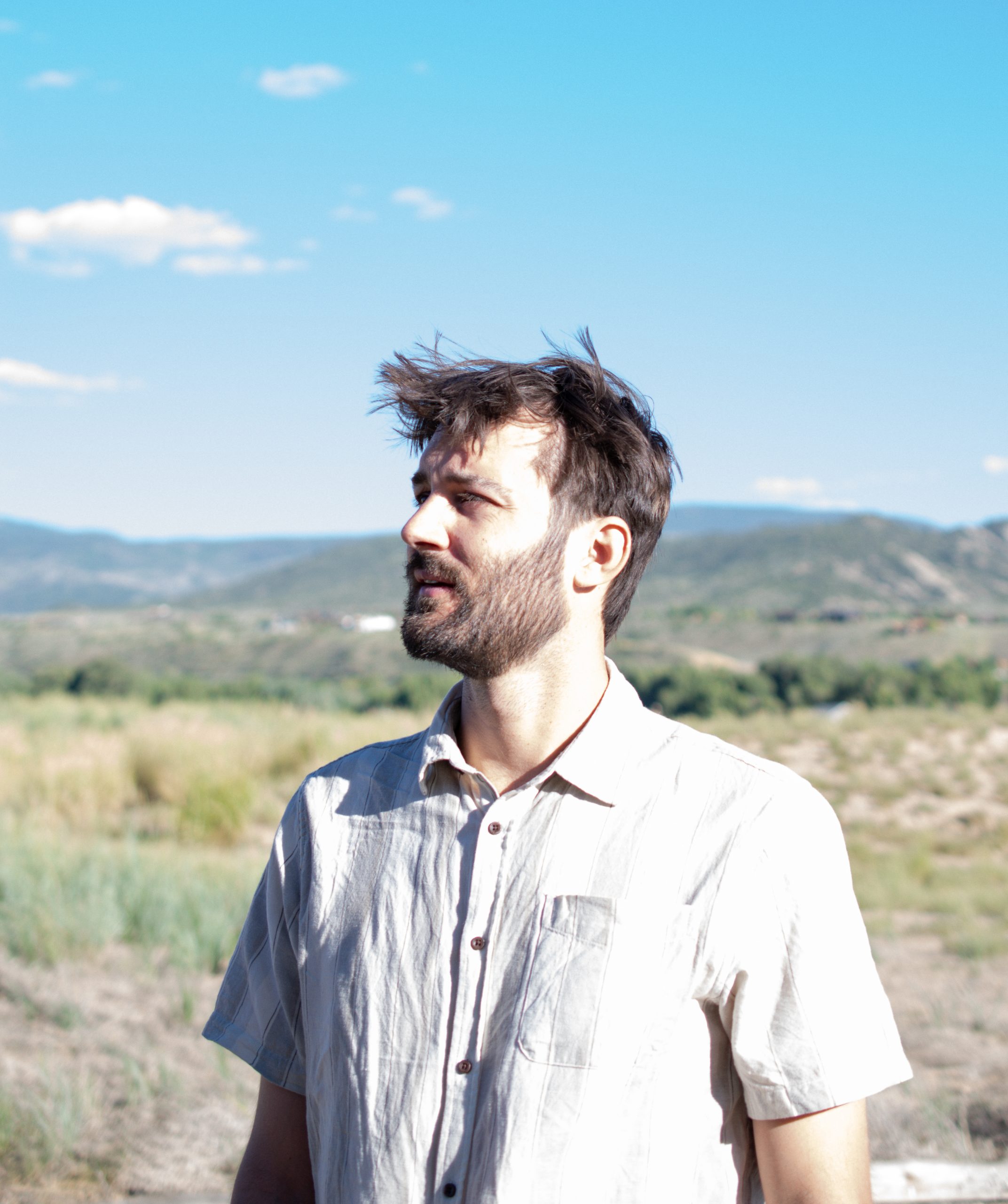 Zack Bukovich is a poet and painter from Eagle, Colorado--a small town in the Rockies. His initial love of language and the landscape came from an early love of reading and the inspiration he felt quietly wandering the mountains.
After graduating from Fort Lewis College in Durango, Colorado with a bachelor's degree in Writing, Zack moved to Berlin, Germany where he lived for three years, teaching English and furthering his studies in painting.
His work explores themes of identity, grief, love, and loss. Influenced by the Haiku and lineages of Eastern and Western impressionists, Zack enjoys writing and painting in a direct way that vividly captures a specific moment in time. In his free time, Zack likes to cook, bake and hike with his dog, Otis.
---
Hanna Burr
Graduate Assistant [WLC]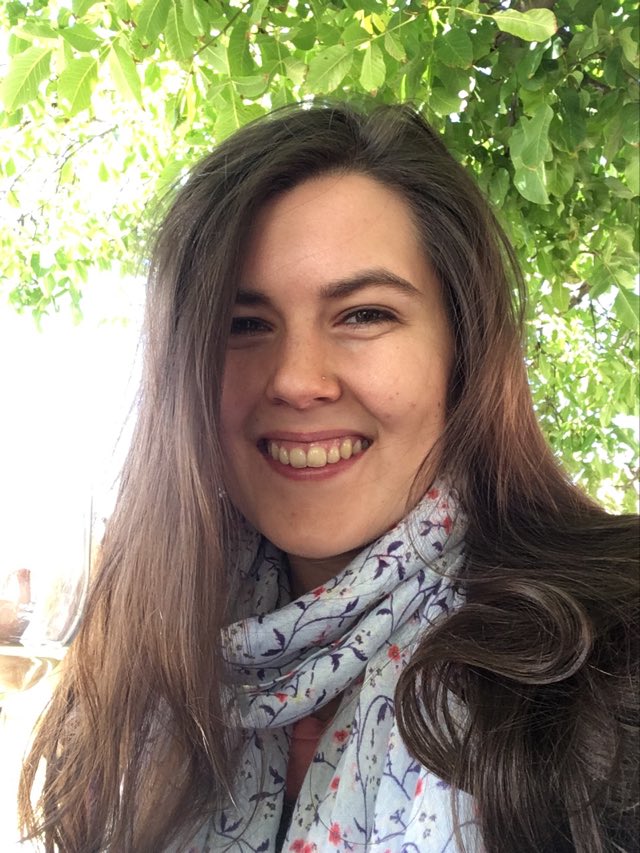 Hanna Burr is a first year MFA student specializing in Creative Nonfiction. She was born in Nashville, TN, and caught the travel bug when her family moved to Ecuador for a year when she was sixteen. Since then, she has reflected on the effects of travel and immigration on identity, celebrated the deep connections that can be formed with strangers all over the world, and grappled with the isolation that comes with the personal transformations that travel and dislocation trigger.
She fell in love with Madrid when she undertook a research trip there to study women's empowerment in Spanish Classical Theater. After graduating from Ohio Wesleyan University with a double major in English and Spanish, she moved to there to teach English. In her free time, she learned to dance salsa, became an avid podcast listener, and continued to explore poetry as a second genre.
Hanna is fascinated by the blurry lines between foreign/familiar and natural/unnatural, and her pieces often tussle with unresolved ideas and the liminal spaces. She is obsessed with food, both as a sensory experience, a site of cultural fusion and expression, and as a fundamental aspect of addressing climate change. She hopes to explore foodways in her writing over the next three years.
---
Christal Campa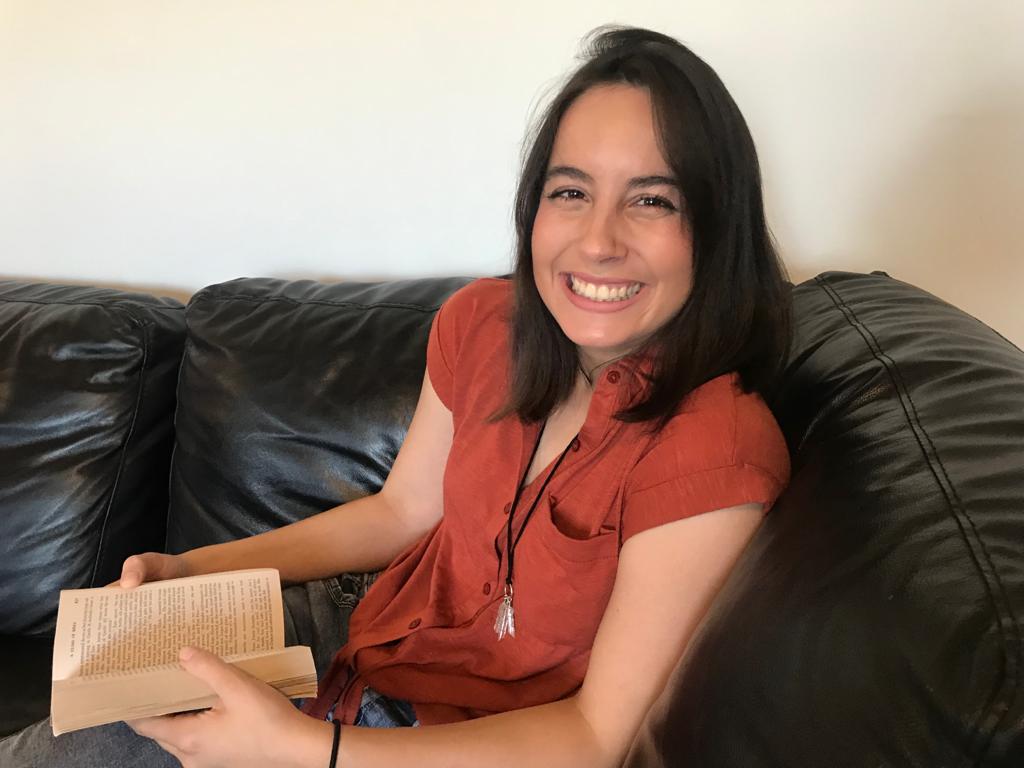 A first year MFA student, Christal Campa double-majored in English and Sociology at Boise State University before migrating to Iowa. She is enthusiastic to join a creative writing program fused with environmental imagination and research. While studying at Boise State, she took all of the classes available to her related to environmental writing and research. She even created a few independent studies for herself, researching ecological grief and the genre of cli-fi to learn how they relate to motivating (or demotivating) activism. Fascinated by the way writing can separate people from the natural world around them or inspire and connect them to it, she is excited to spend the next three years learning and teaching in the Creative Writing and Environment Program.
---
Mariana Castro Azpíroz
Graduate Assistant [ENGL]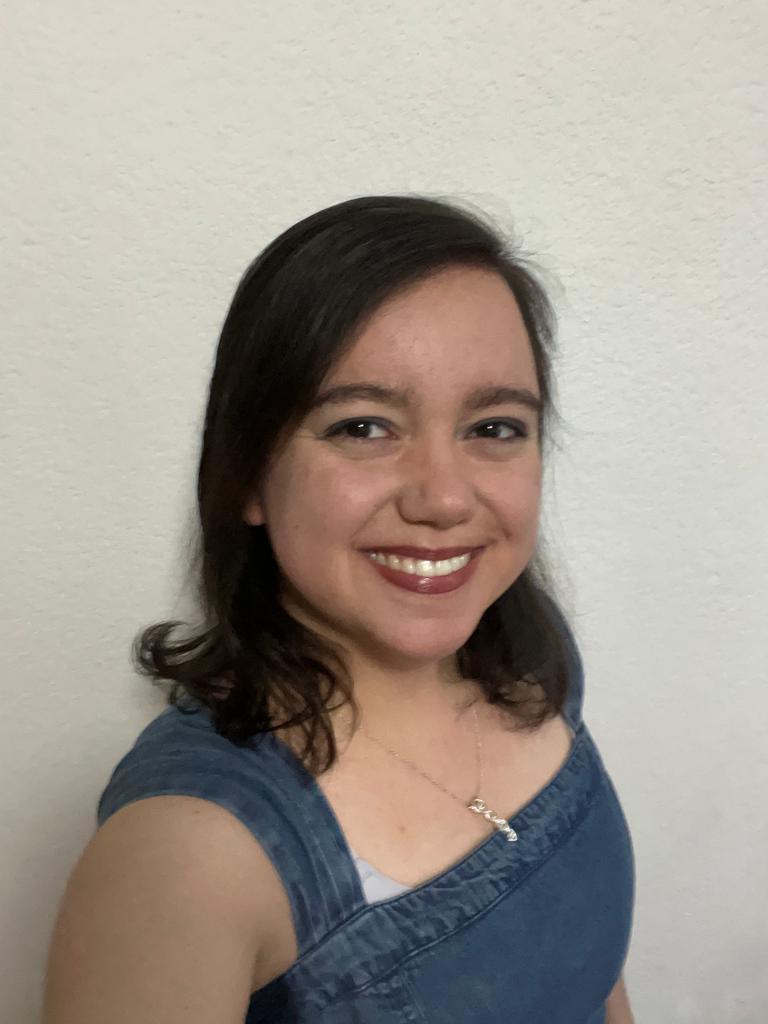 Mariana Castro Azpíroz is a first-year MFA student and 2023-2024 Pearl Hogrefe Fellow who was born and raised in Mexico. During the pandemic, she created an online science communication project (Ciencia en un clic) in order to spread reliable information among the Spanish-speaking community. From 2020 to 2023, she published a monthly article on climate change, as well as science communication articles in various online blogs and magazines, such as Nexos.
She is eager to explore the use of narrative devices during her time at the CWE program. Through her writing, she wishes to encourage curiosity and a sense of wonder for the world that surrounds us, but also work towards the Sustainable Development Goals. She hopes to use creative nonfiction to inspire people to make socially and environmentally responsible decisions.
Mariana believes in the importance of bridging the gap between the scientific community, policy-makers, and society. She is concerned about environmental issues and social justice, and seeks to promote a scientific culture. She is also an advocate for gender equality, diversity, and inclusion. In her spare time, Mariana enjoys rock music and loves spending time outdoors in Nature.
Professional homepage. Note: this is not a website, but the Instagram account of my science communication project.
---
Seemi Choudry
Graduate Assistant [ENGL]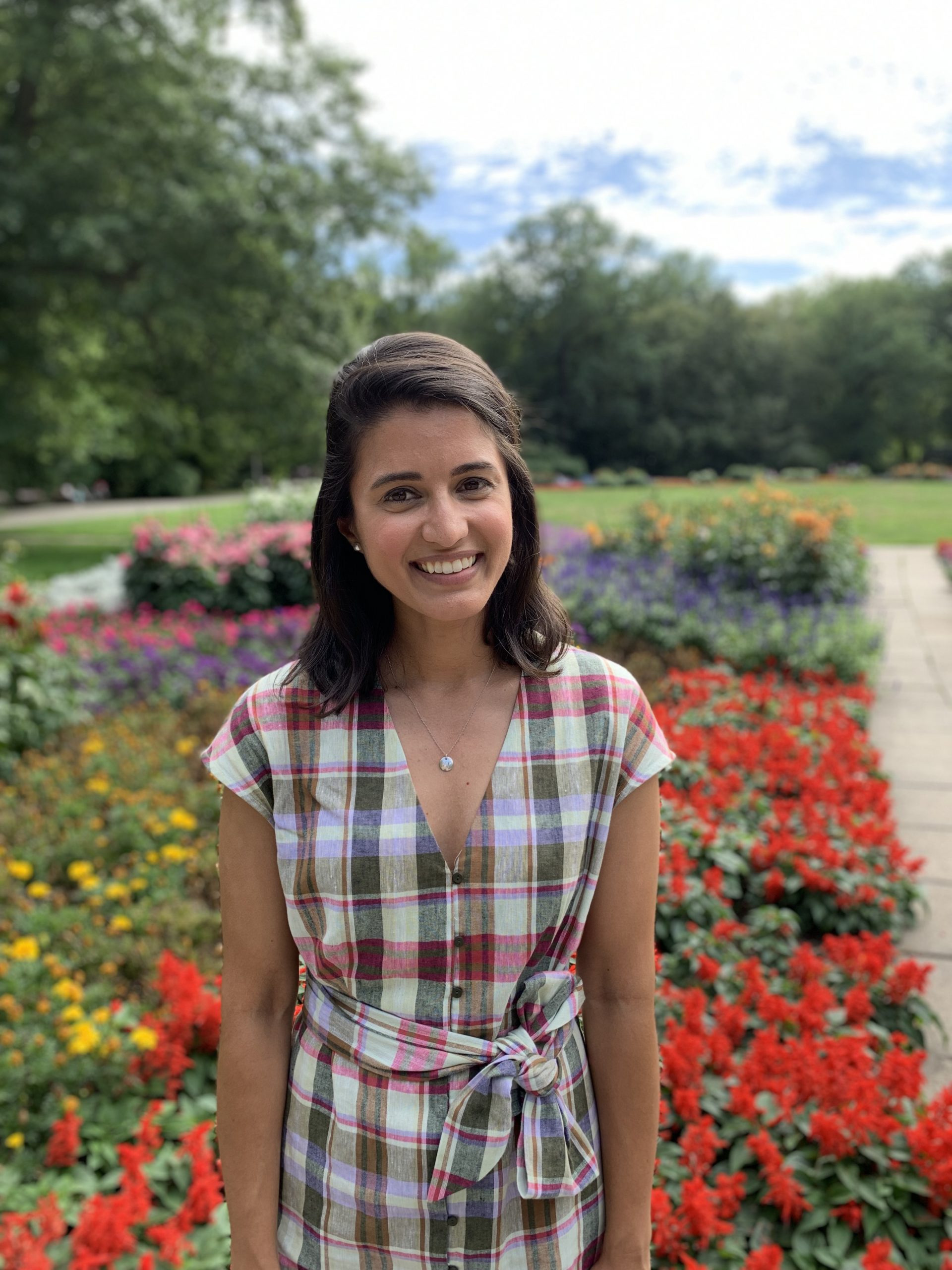 Born and raised in Venezuela, Seemi Choudry is the daughter of Pakistani immigrants who moved with her family to Chicago at the turn of the century. After graduating from Loyola University, she became a public servant fighting the good fight in true Chicago-Community Organizer fashion. Eventually, she joined the Mayor's Office as the Director of the Office of New Americans.
In 2019, Seemi moved to Berlin, Germany to further research the Newcomer Community as a Robert Bosch Fellow. Over the years, she has worked in community development, immigration rights and nonprofit management domestically and abroad.
Before starting her MFA, Seemi lived in Costa Rica where she learned about permaculture farming and worked on personal projects. Currently, she is writing the manuscript for her memoir. When not writing, she's either cooking, playing soccer, immersed in international film, traveling or spending time with her family.
To read some of Seemi's work, visit her website at: www.seemichoudry.com
---
Micaela Edelson
Graduate Assistant [ENGL]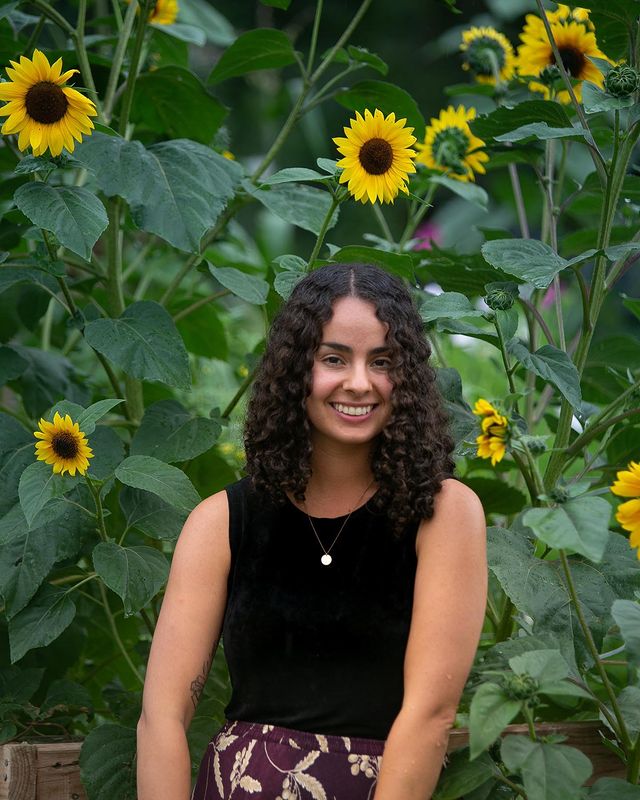 Originally from Salem, Oregon, Micaela Edelson studied and worked in the environmental field for eight years before leaving to pursue writing. Micaela writes creative nonfiction and works to highlight our system's profiteering priorities and how the resulting effects—deforestation, over-extraction, climate change, etc.—have consequences for balanced ecosystems and marginalized communities. Several themes that she emphasizes are the interconnectedness of humans and non-humans, the dual human-planet benefit of environmental stewardship, and the limitations of thinking in zero-sum binaries (i.e. economy vs. environment, right vs. wrong, Left vs. Right). Micaela is an avid traveler who enjoys hiking, gardening, reading, and spending time with animals.
---
Connor Ferguson
Graduate Assistant [ENGL]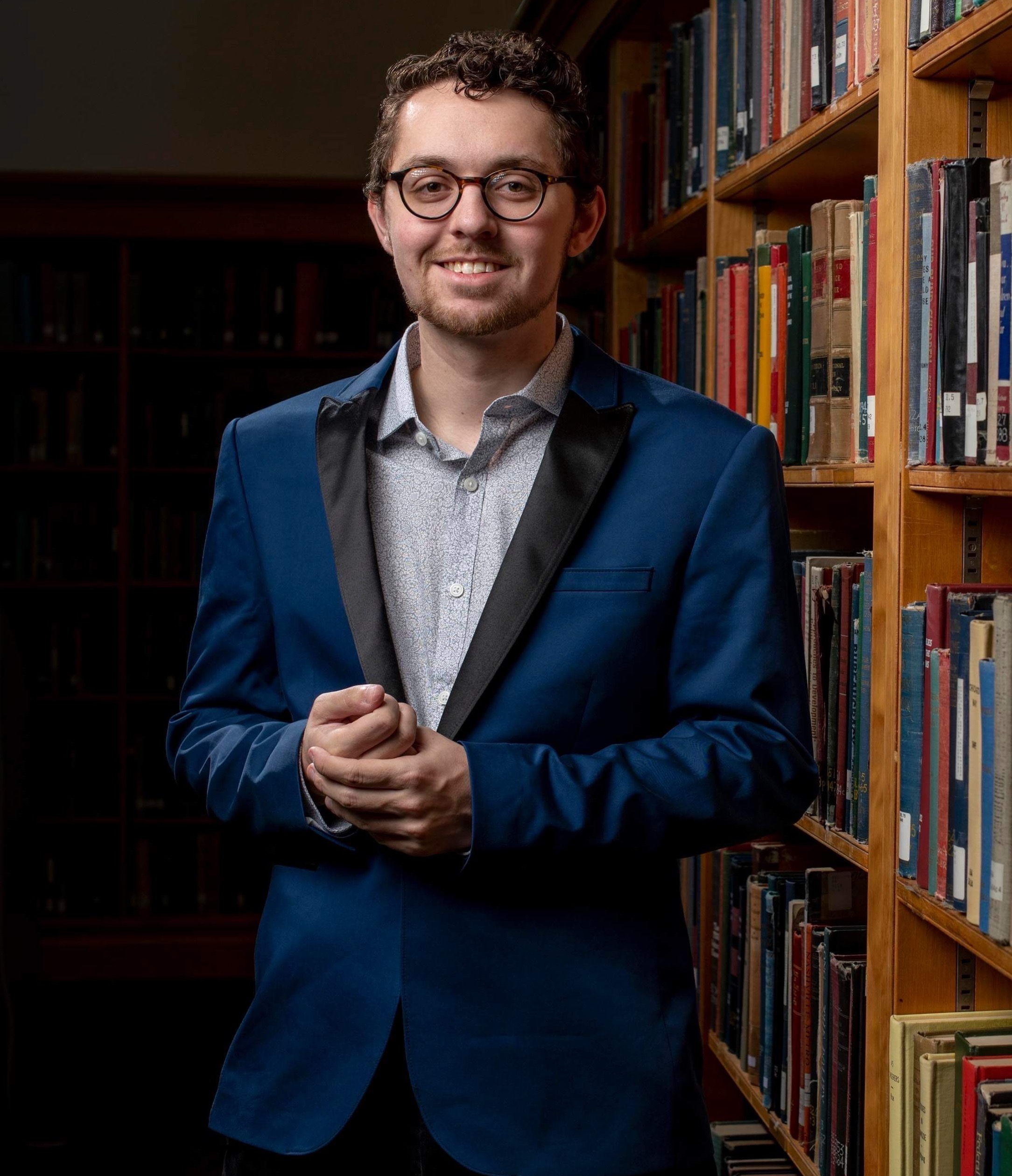 Connor Ferguson was born and raised in southeastern Iowa and received his high school diploma from WACO High School in Wayland, Iowa. He graduated from the University of Maine Orono with a BA in English with a concentration in Creative Writing in 2019, and graduated from the University of Maine Orono with an MA in English with a concentration in Creative Writing in 2022.
His work on diversity and inclusivity in academic spaces has been published in The Dangling Modifier and presented at the Northeast Writing Centers Association conference; he held a McGillicuddy Humanities Center Undergraduate Fellowship, completing a project titled "Queering the Fin de Siècle: Recognizing Queer Identities in the Modernist Era of Literature".
Connor's academic focuses include Modernism, genre fiction, young adult literature, space-and-place theory, queer theory, narrative structure, critical communication pedagogy, and multimodal pedagogy. When not writing or studying, Connor works in radio, collects vinyl records, is an advocate for video games as an art form, and considers the increasingly blurred line between urban and natural landscapes. He lives in Des Moines with his partner and their three cats.
---
Kelli Fitzpatrick
Graduate Assistant [ENGL]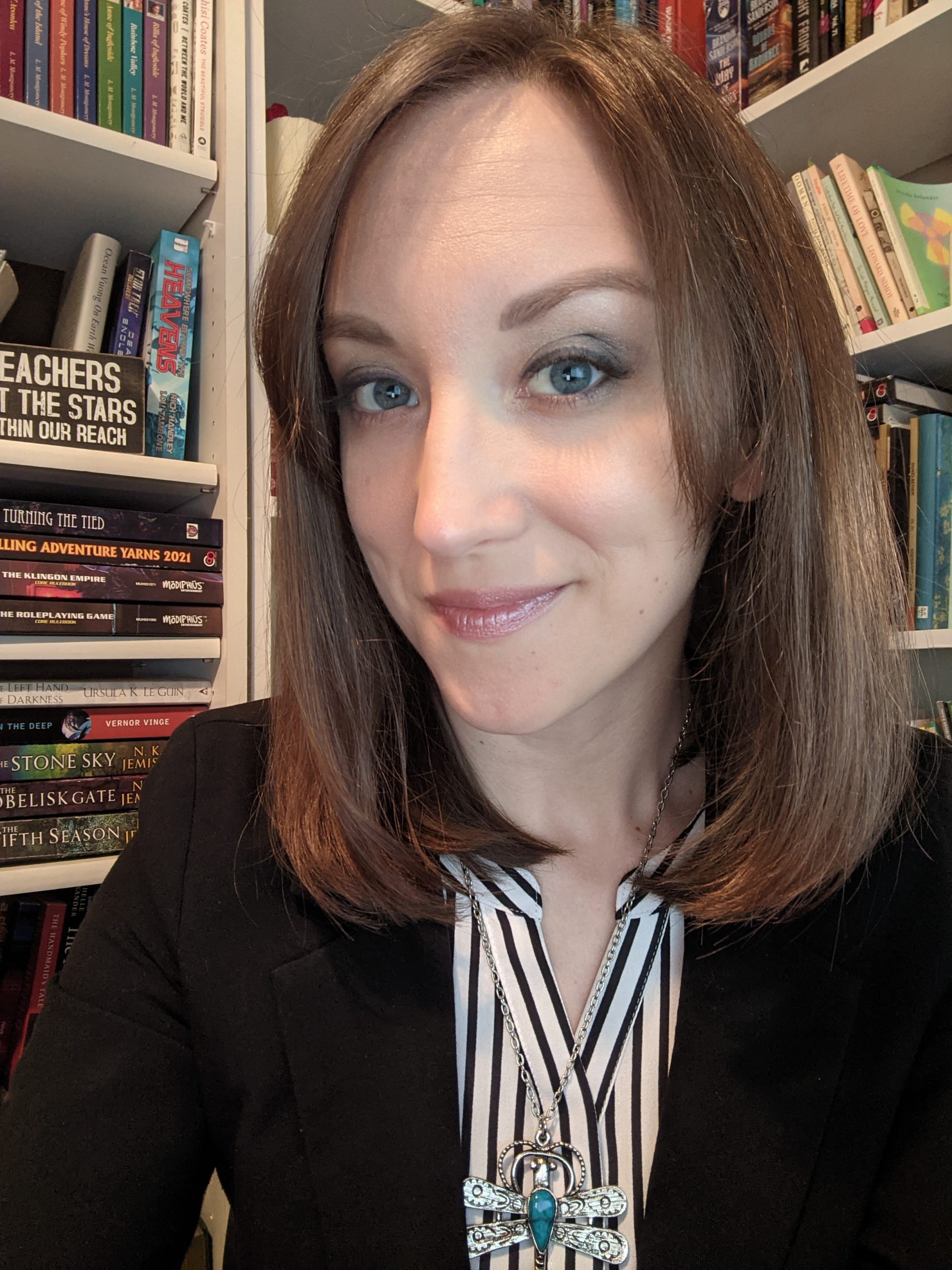 Kelli Fitzpatrick (she/her) is a sci-fi author and editor from Michigan who writes fiction, screenplay, essays, and game content. She is a candidate for the MFA in Creative Writing and Environment at Iowa State University with a minor in Philosophy. She was a 2021-2022 Pearl Hogrefe Fellow. Kelli's writing often explores themes of A.I. minds, climate change, the Great Lakes, community, and the metaphysics of time and space. A former high school teacher, she is a strong advocate for public education, the arts, and gender rights and representation.
In 2016, her story "The Sunwalkers" won the Star Trek Strange New Worlds contest from Simon and Schuster. She has short stories in Flash Fiction Online, KYSO Flash, Crazy 8 Press, and others, and her essays on sci-fi media appear at StarTrek.com, Women at Warp, and in print from Sequart and ATB Publishing. Her screenplay "Broken Hot Mess" placed fifth in the NYC Midnight Short Screenplay Challenge. She has written tabletop game content for Modiphius Entertainment and Archvillain Games, and proudly serves as an assistant editor for The Dunes Review.
Website: https://kellifitzpatrick.com/
---
Fred Johnson
Graduate Assistant [ENGL]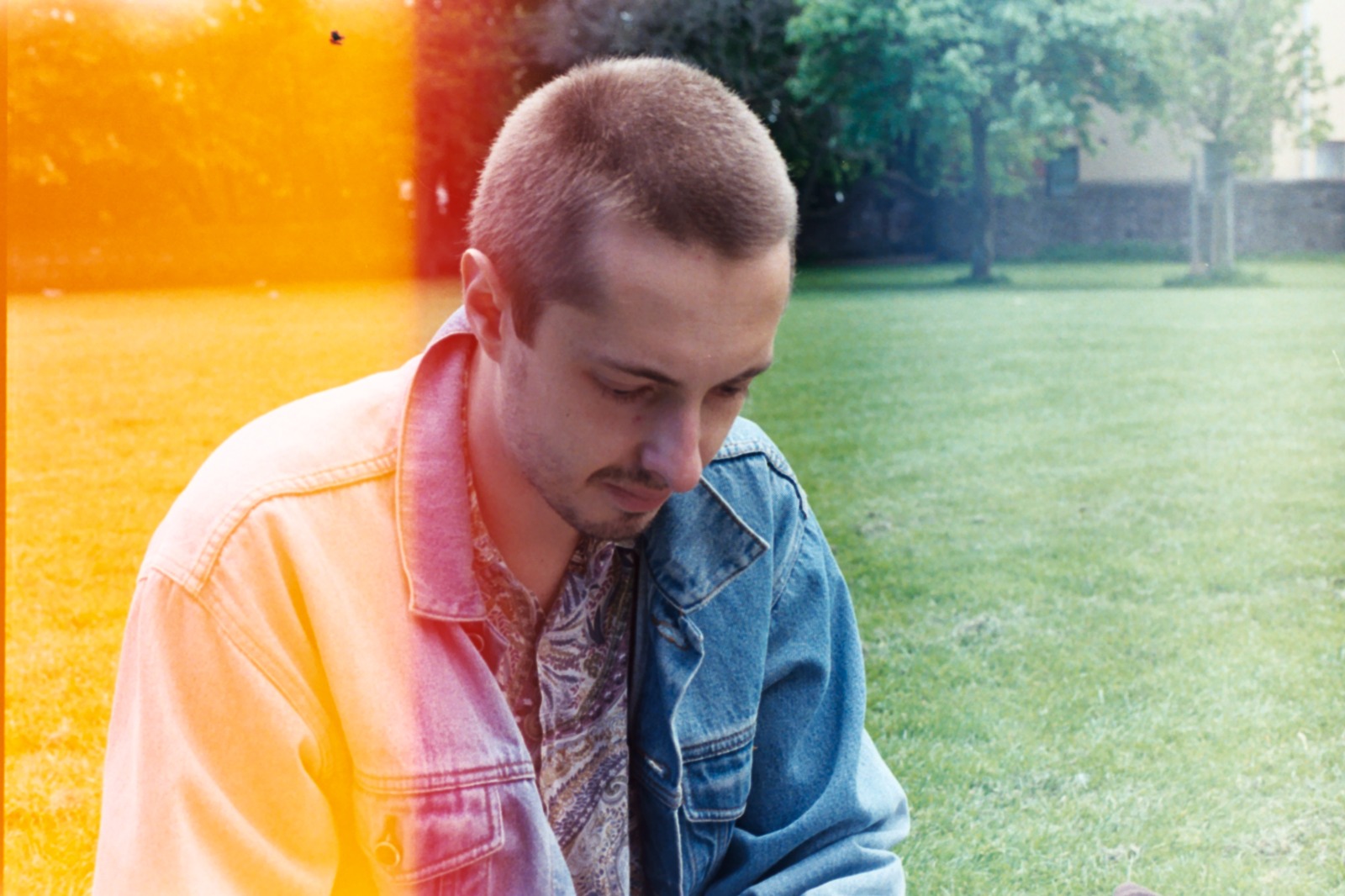 Fred Johnson is an MFA candidate in Creative Writing and Environment and a 2021/2022 Hogrefe Fellow. A slightly startled Brit, Fred completed his undergraduate degree at the University of Liverpool, England, and his MPhil at Trinity College Dublin, Ireland. Between then and now he worked in trade and academic publishing. Although he applied with a poetry portfolio, he generally writes whatever feels least terrifying at any given moment.
---
Claire Jussel
Graduate Assistant [ENGL]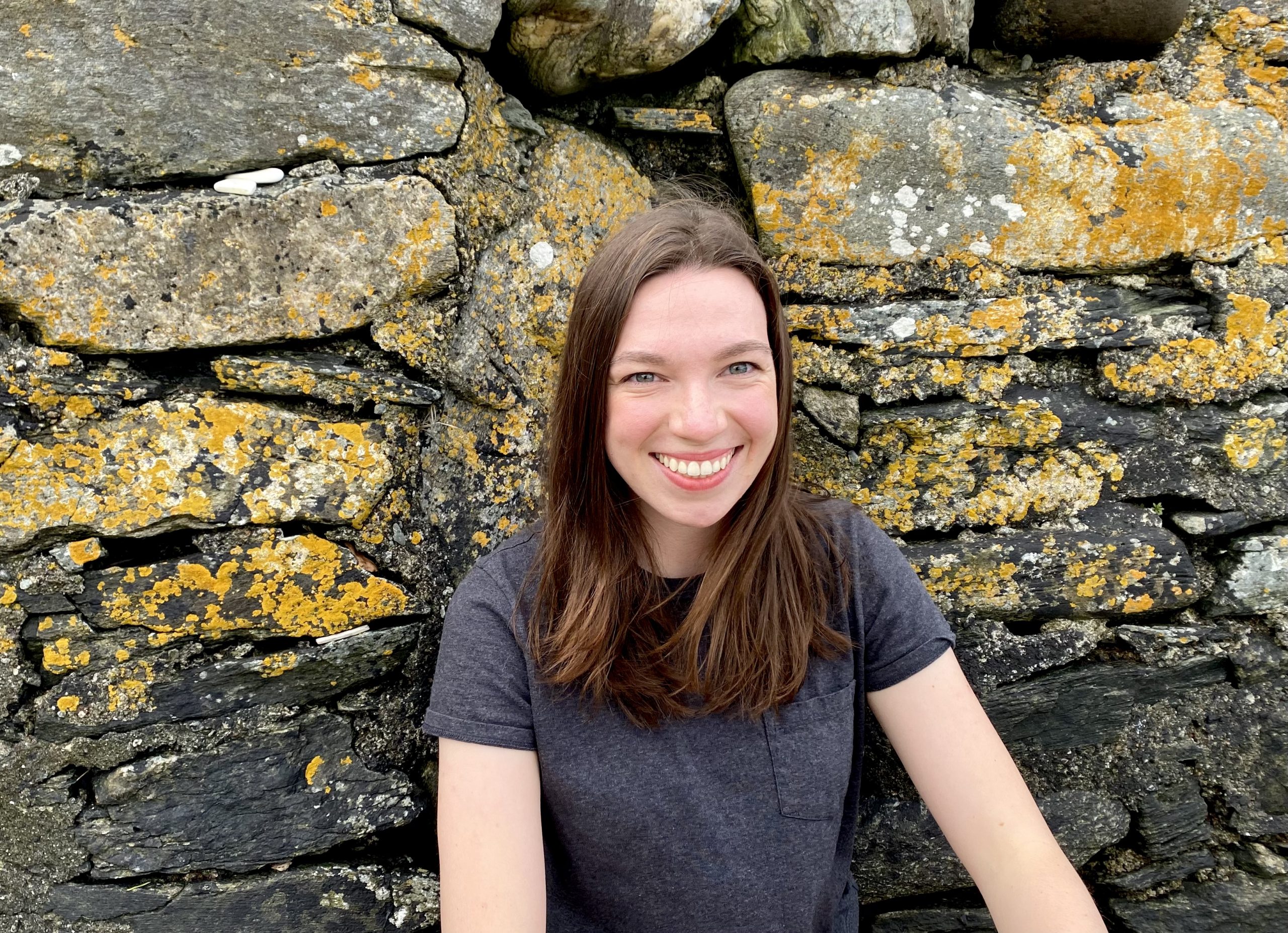 Claire Jussel is a first year MFA student from Boise, Idaho who has unwittingly lingered in the Midwest after studying history and English at St. Olaf College. She most recently worked at a children's bookstore in Minneapolis, and previous places of work and fascination have included park-rangering in Wyoming, mending library books, and occasional lighthouse keeping. Primarily a poet, she also explores creative nonfiction and visual arts. Her work gravitates towards themes of place, home, memory, and connection with the natural world. Her work has appeared in West Trade Review, Black Fox Literary Magazine, CP Quarterly, and she serves as an associate poetry editor for West Trade Review.
---
Madison Karcs
Graduate Assistant [ENGL]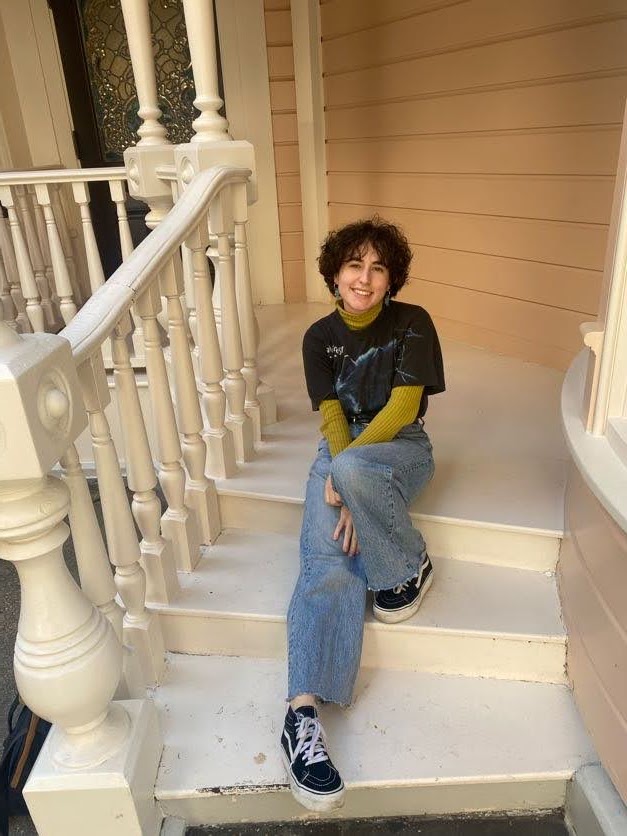 Marisol Karcs is a first year candidate in the Creative Writing and Environment program. She completed her undergraduate degree in Cultural Studies at McGill University, where she also studied Yiddish, Spanish, and French. Raised in the San Francisco Bay Area and hailing from a multicultural background, Marisol's writing explores living between cultures and communities. She has a love for trees and snails, and writes about the wilderness through fantastical stories.
In addition to writing, Marisol enjoys learning and teaching languages. Between her undergraduate and graduate studies, she worked as an English teacher in Bordeaux, France and studied Yiddish during the summers. She hopes to write a children's book in Yiddish.
---
Emma Krab
Graduate Assistant [ENGL]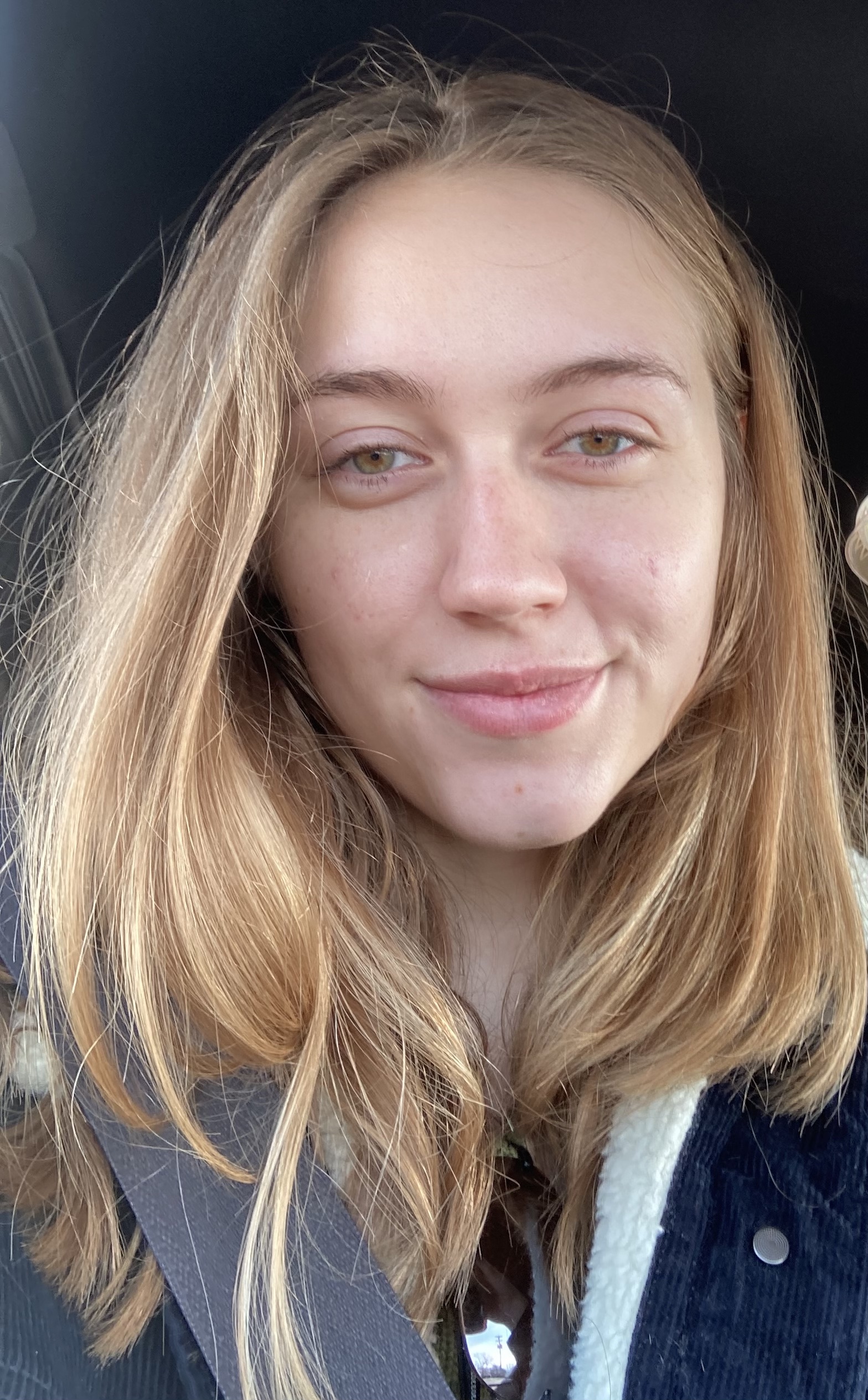 Emma Krab is a writer, journalist, and sixth generation Nebraskan. As a first year MFA student in Creative Writing and Environment, she hopes to grow as a compassionate and nature-minded storyteller.
Coming from a long line of cowboys, farmers, and poets-turned-housewives, Emma grew up in a small prairie town along the Nebraska-Colorado border. She often returns to this place in her fiction and nonfiction, mesmerized by the loneliness and curiosity present in rural spaces. With interests in history and environmentalism, she hopes to bring her readers stories of the past shaped in her own blend of naturalism, nostalgia, and Gen Z modernity.
Emma earned her degrees in English and journalism from the University of Nebraska-Lincoln, where she read for Prairie Schooner as an intern. As a rural and environmental journalist, she has written for Platte Basin Timelapse, Nebraska News Service, and Nebraska Public Media, where she also served as a familiar voice on statewide public radio. In 2023, she earned national recognition for her wildlife podcast In Our Nature.
---
Cheyenne Mann
Graduate Assistant [ENGL]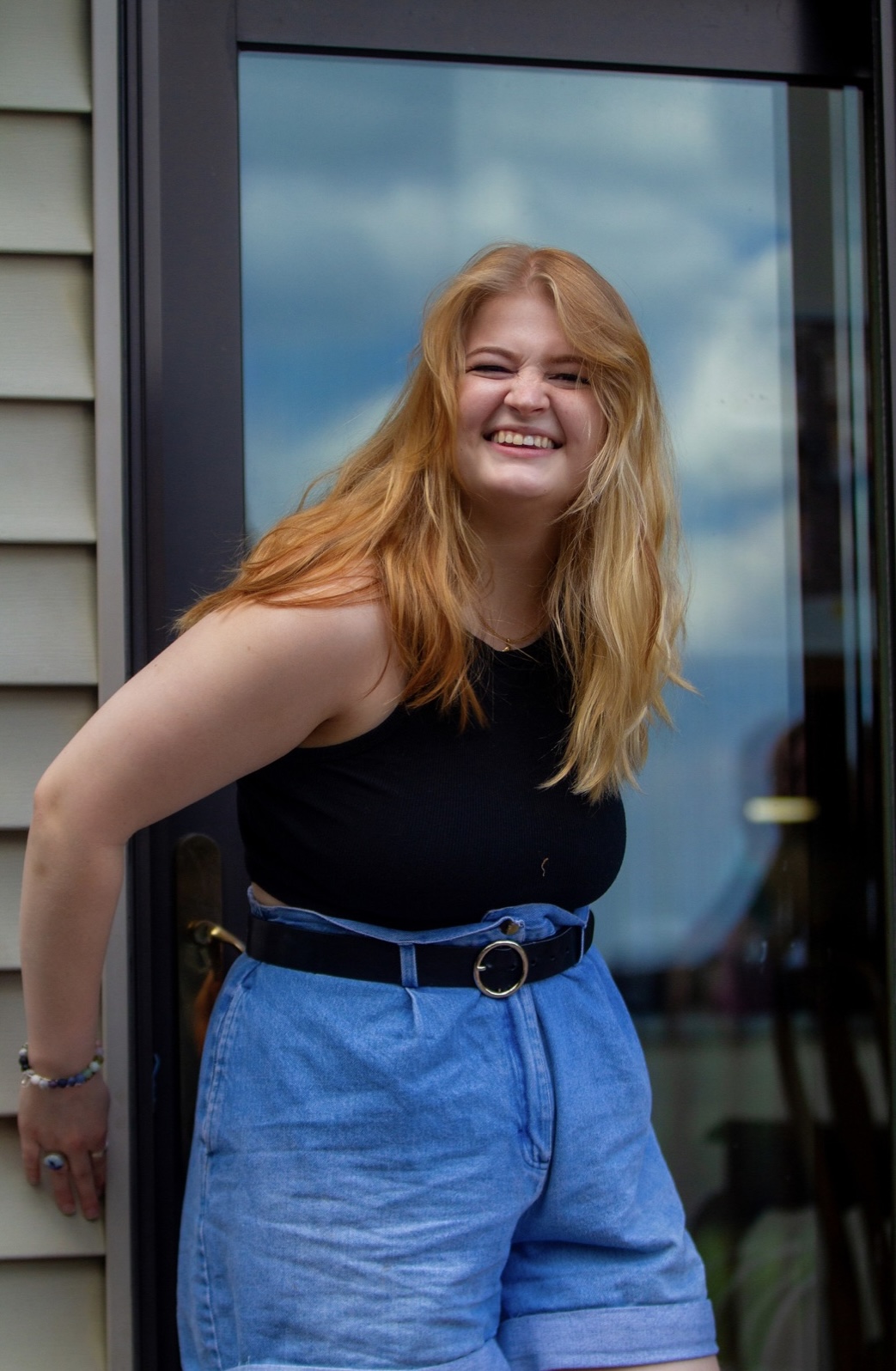 Cheyenne Mann is a Creative Writing and Environment MFA candidate. They have an English/Creative Writing BA and a Chemistry Minor from the University of Iowa. Their work takes a microscopic look at the macro, exploring abstract concepts through the lens of surrealistic biochemistry. When they aren't napping or searching for their missing front tooth, they can be found playing rugby with the Iowa State Women's Rugby Team (and trying not to get concussed again).
---
Leah Miller
Graduate Assistant [ENGL]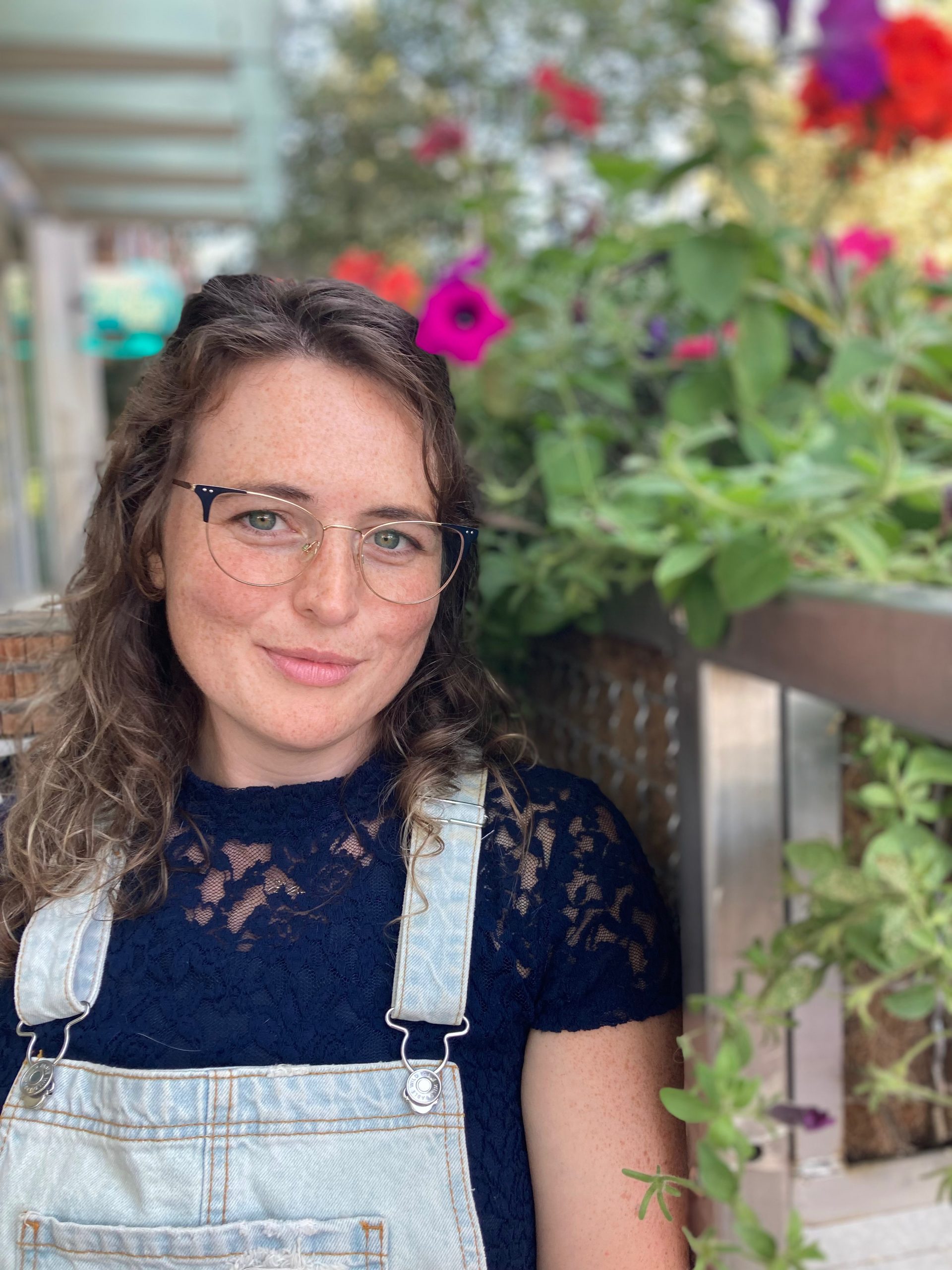 Leah Miller is captivated by the speculative, sensory, and sacramental along with their interactions with environmental imagination and outdoor engagement. A second-year candidate for the MFA in Creative Writing and Environment, she focuses on fiction but plays across genres, exploring themes of hospitality, home, and place in poetry, non-fiction, and game narratives. Broadly inquisitive, Leah is happy to learn whenever possible, from conversations with friends, through texts, or by practicing the liturgies of faith. She pursues joy and abundance through hiking, swimming, and time with family.
---
Matt Moore
Graduate Assistant [ENGL]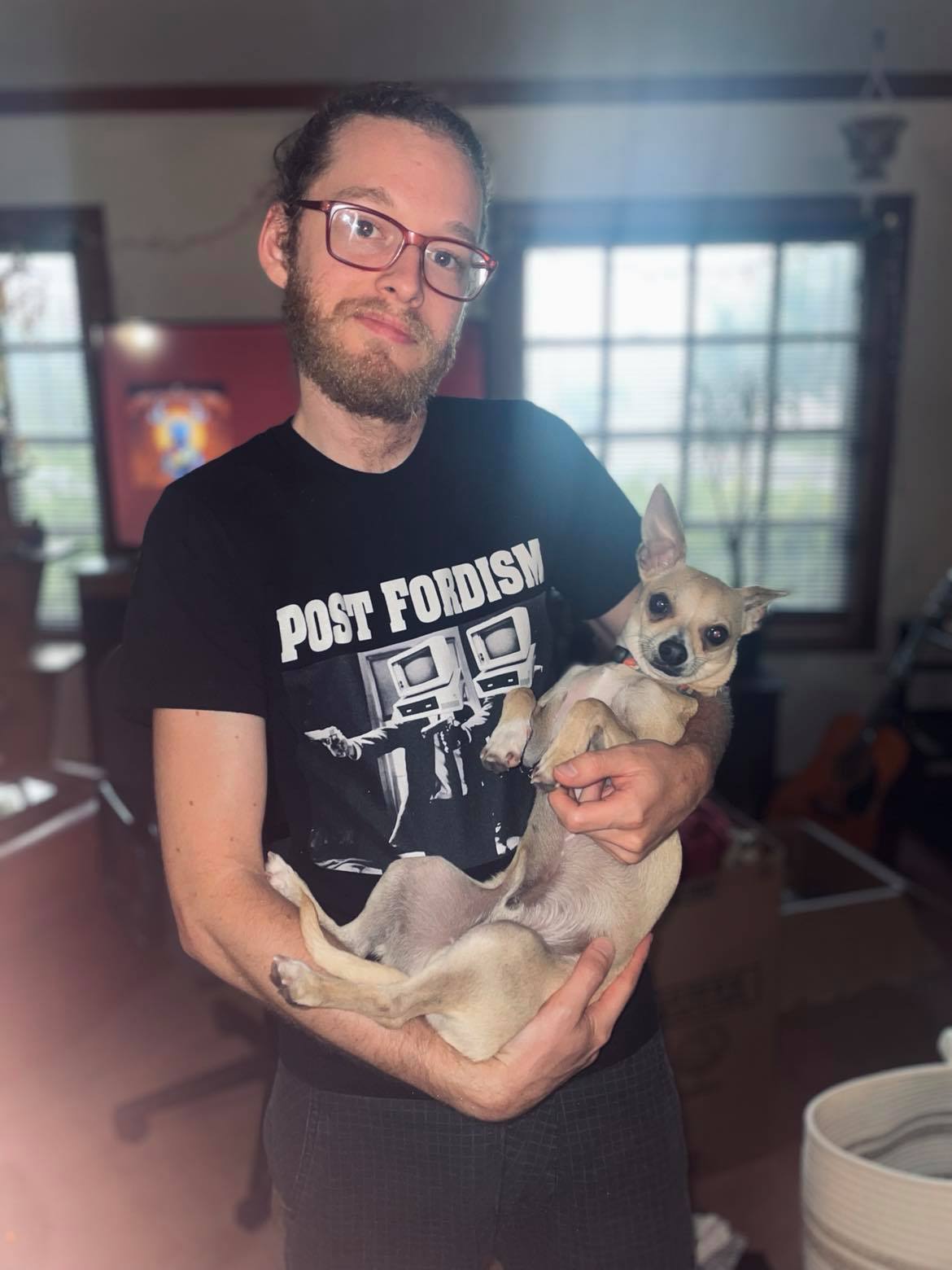 Matt Moore is a creative writing student whose work is informed and inspired by his life in rural Northwest Missouri. Matt playfully charts new lines of flight between genres, mediums, and hybrid forms of telling with which he attempts to capture those fleeting dialectical sparks between the frictional and intersectional tectonics of memory, identity, and place. In this pursuit, his interests concern the production of rural space, the metabolic rifts between the human and non-human, intergenerational commodity waste, and the labor regimes of late-stage capitalism particular to rural bioregions.
When he's enjoying himself most during the End Times, Matt may be found playing music, playing games, or playing cheap yard sports whose participation demands the least prerequisite skills. He is also the proud caretaker (some might say fur dad) of his own veritable menagerie of rats, cats, and dogs, all of which are, yes, indeed plural.
---
Achilles Seastrom
Graduate Assistant [ENGL]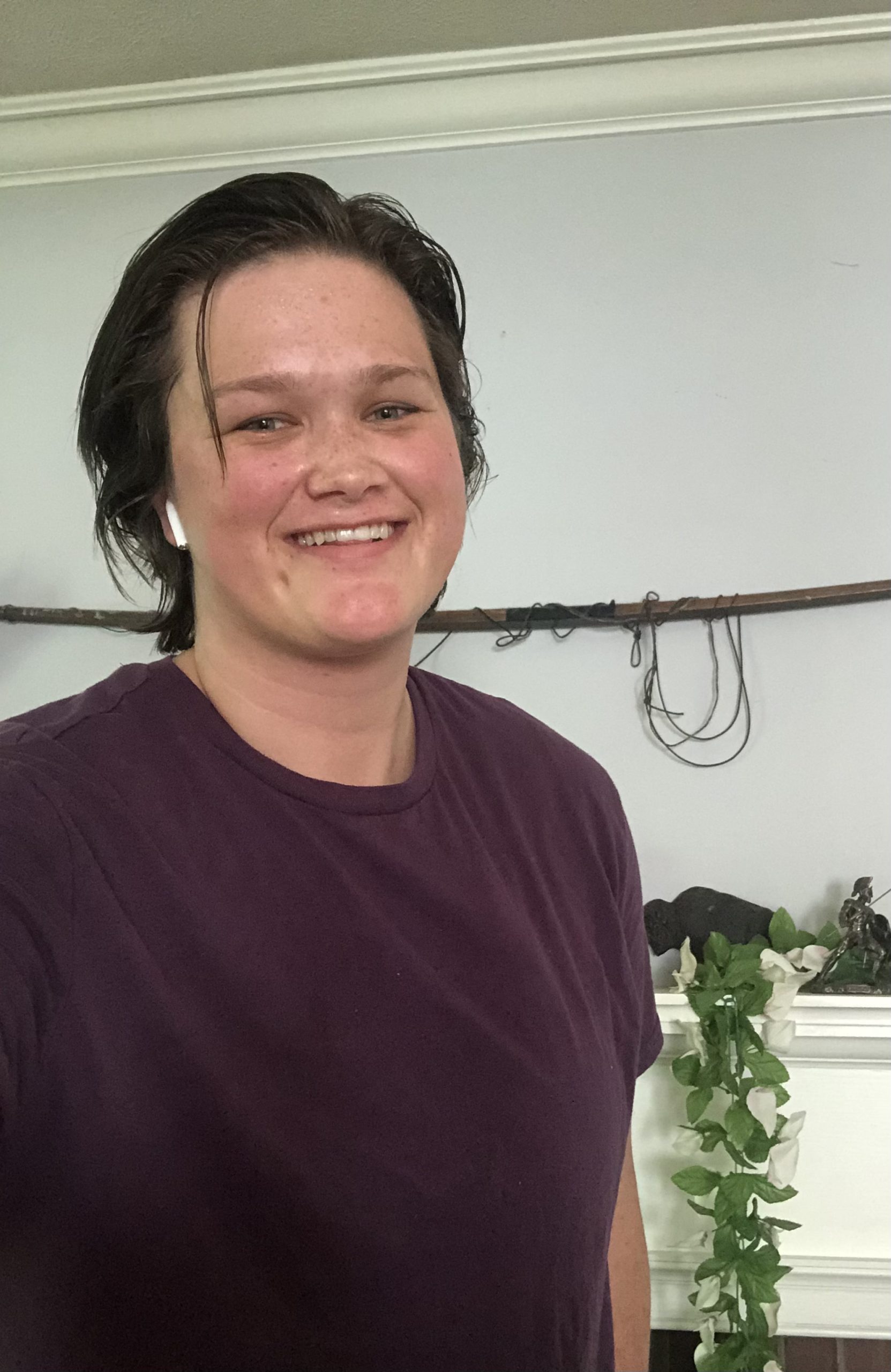 Achilles Seastrom (he/him) is a writer, editor, and artist whose work is often inspired by the wildlife of the midwest and the relationships that region animates between humans and the more-than-human world. He is deeply interested in public communication and hopes his work facilitates radical, productive, caring relationships between humans and the more-than-human world as we move further into climate crisis. Beyond nature, Achilles's work engages with transgender lived experiences, religious deconstruction, workers' rights, and normalized forms of inequity.
Achilles is a 2023-2024 Pearl Hogrefe Fellow. He currently reads fiction for the speculative fiction magazine James Gunn's Ad Astra and previously interned with the place-based magazine Terrain.org. He recently published a nonfiction essay on the relationship between land and extractive farming heritages in Symphony in the Flint Hills' 2023 Field Journal. Achilles shares his home with a greyhound named Loch who rightly occupies his free time with long walks during which Achilles thinks deeply about the more-than-human world and Loch sniffs stuff.
---
Shalini Singh
Graduate Assistant [ENGL]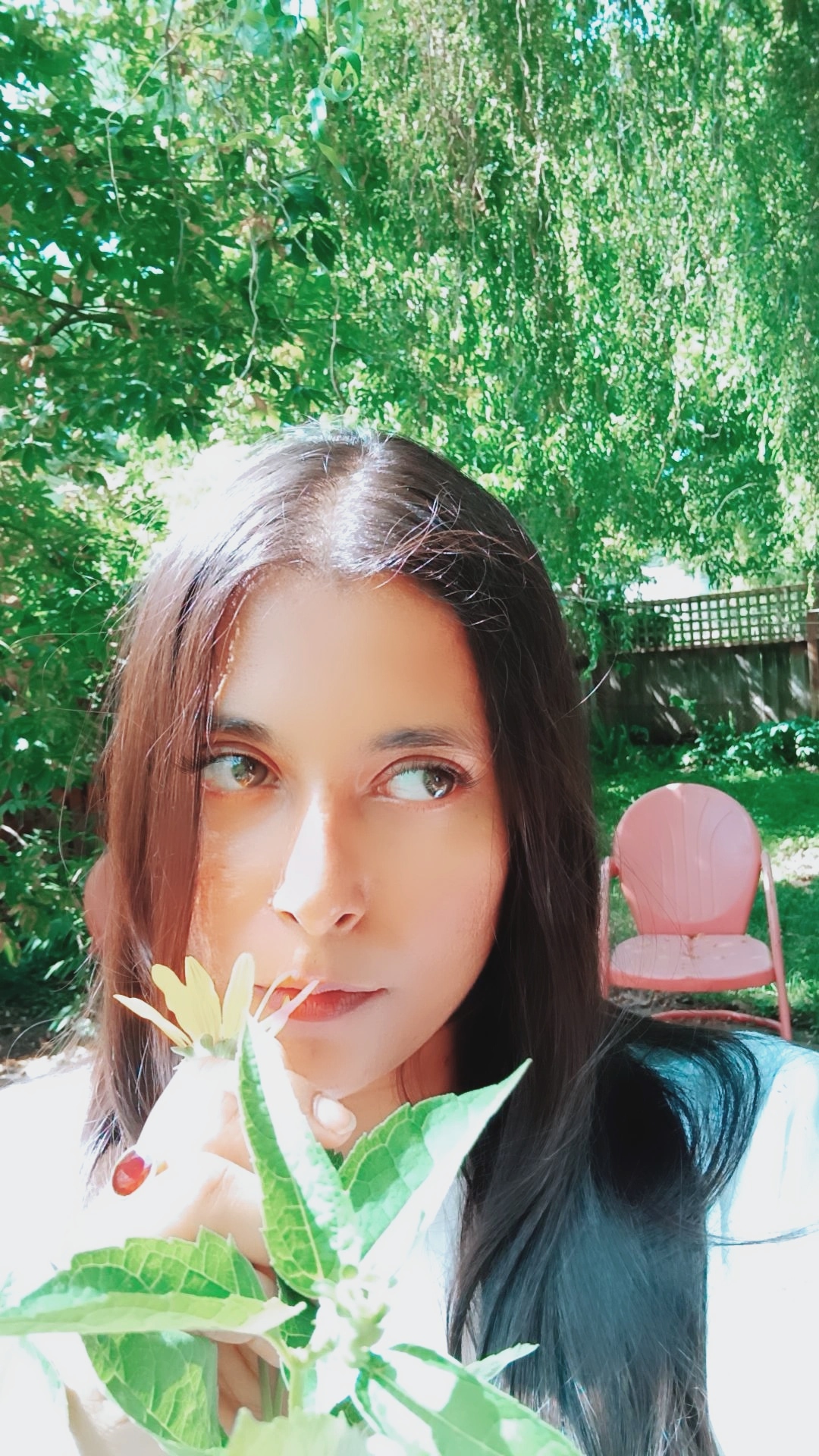 Shalini Singh is a multigenre writer and MFA candidate from India in the Creative Writing & Environment program at ISU. She is the Miller scholarship recipient and the Fellow for Creative Writing & Environment, 2022-23. She holds a bachelor's & Master's degree in Laws. Before she was a corporate and civil litigation lawyer, she has been an ardent reader and reviewing books for National and International publishing houses, journaling her journeys, writing prose poetry, experimenting with hybrid genres.
In her last stint with the Ministry in New Delhi, India, Shalini decided to pursue her goal for giving herself the gift of time and community, yearning for mentors she has read and cherished. Having travelled extensively in India, Shalini has taught underprivileged kids and students from various Classes since a long time now. Her writing is focused on whatever strikes a chord with her in the moment as Shalini believes in writing less but living more to be able to write. Having written on themes that revolve around environmental justice; disappeared and disappearing people; macrocosm & microcosm, latent patterns in society; rituals that are lost, pareidolia, landscapes, disregarded facets of human lives, Shalini wishes to explore the natural bounty, trekking, camping, harvesting food, binge watching shows, working with brands, meeting like minded people.
Shalini has been Longlisted by The Bombay Review as 20 Under 30 South Asian Writers for Fiction 2021-22. Nominated for Pushcart 2022 and won the Verse of Silence Poetry Contest 2021. She is now editing Fiction and Poetry for Taco Bell Quarterly, Reading for Best of the Net, 2023. Some of her works have been published in The Nation, Outlook India, The Good Men Project, Tofu Ink Press, The Spectacle, Dreginald, LitGleam, The Metaworker, and Spectrum.
---
Zoe Stonetree
Graduate Assistant [ENGL]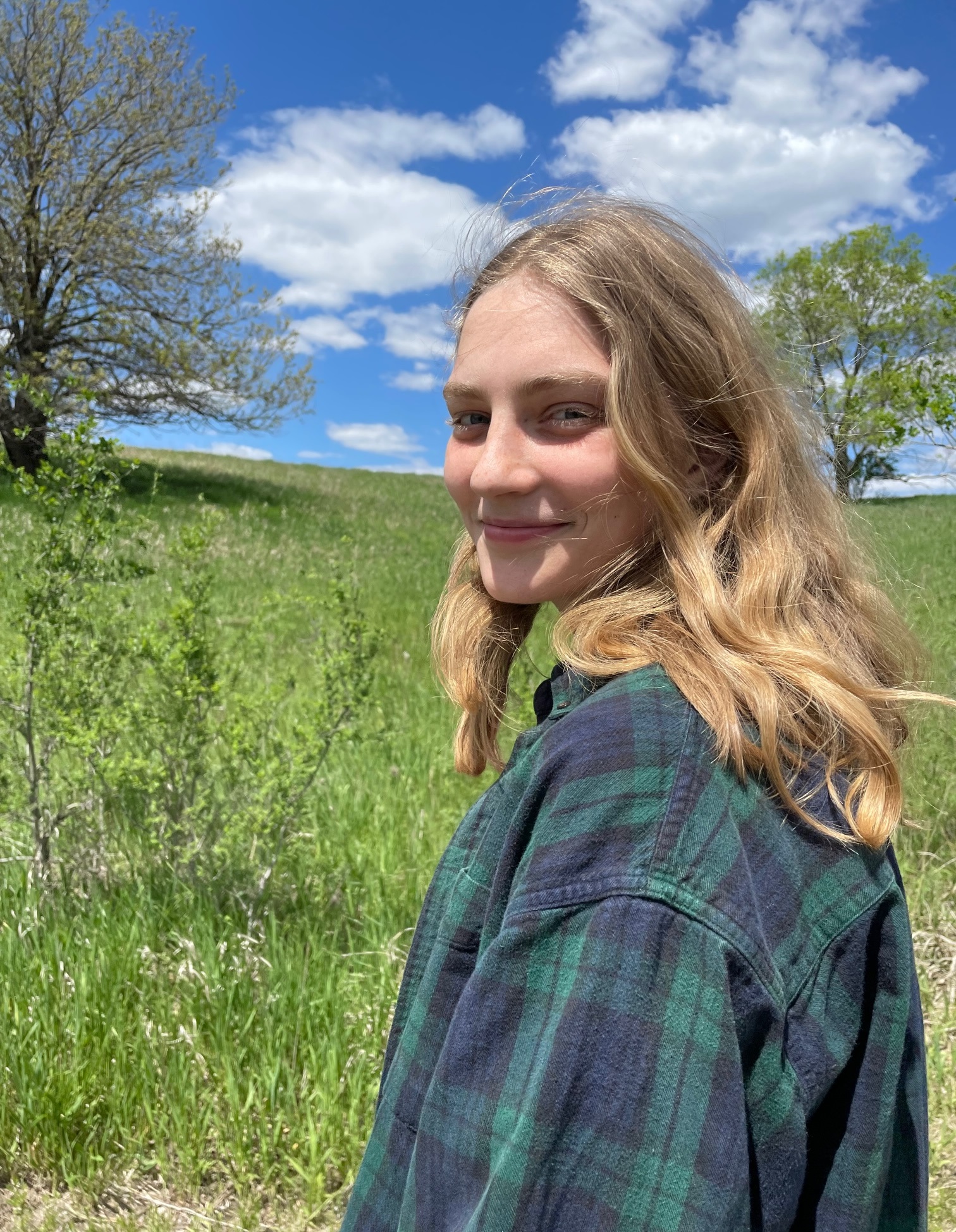 Zoe Stonetree grew up in eastern and central Maine, then headed a few miles west to pursue her BFA in Creative Writing from the University of Maine Farmington. She has also lived in Juneau, AK, Boston, MA, and Ames, IA.
Zoe has been an editorial assistant at AGNI, a poetry reader for Harvard Review, and a poetry fellow at Alice James Books. Her essays and poems explore the intersections of local identity, landscape, daily life, artistic practice, and conceptions of home and belonging. She also likes phenomenology, ecology, and relief printmaking. Almost everything she writes is ultimately about Maine.
---
Eleanore Tisch
Graduate Assistant [ENGL]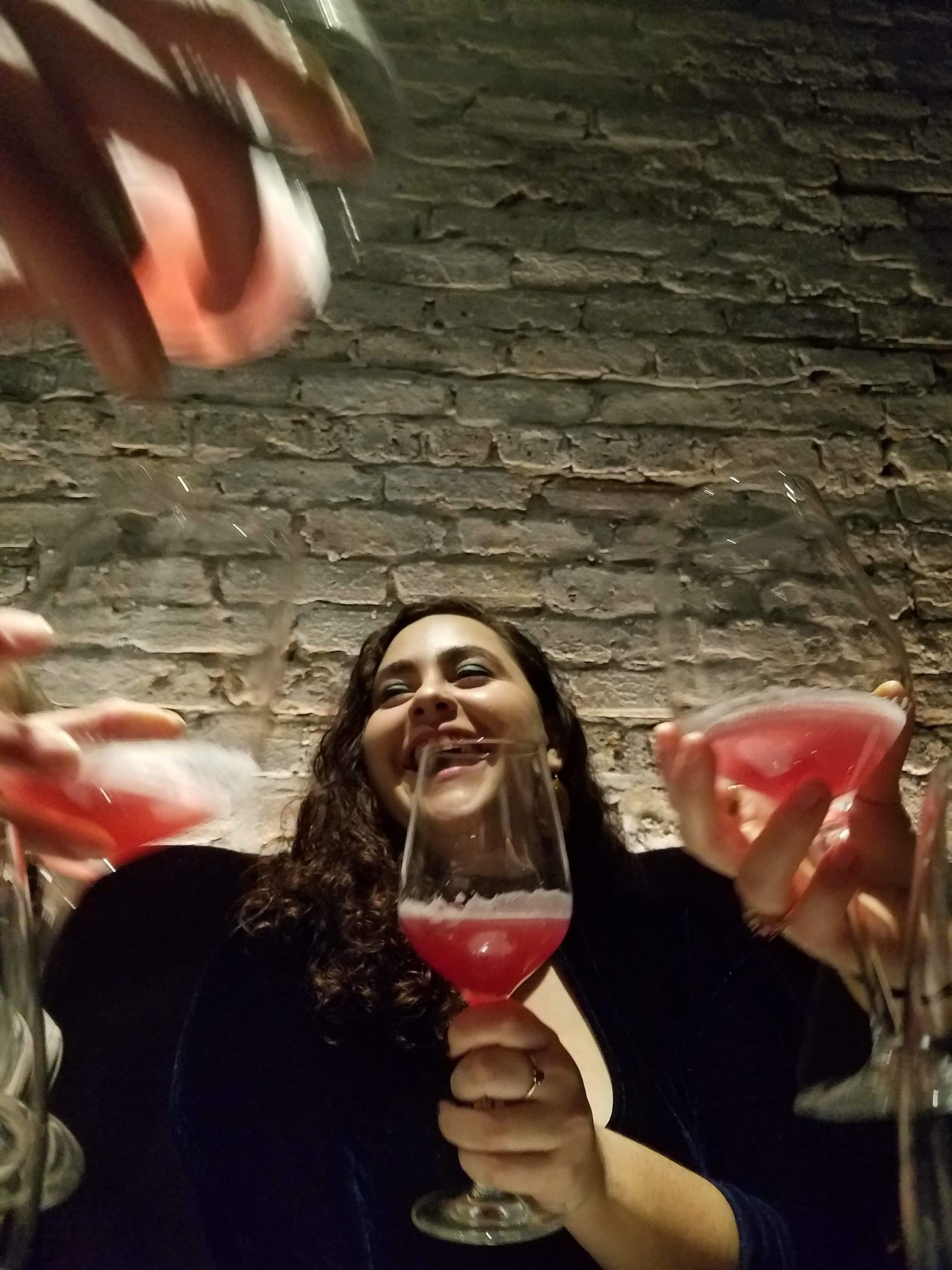 Eleanore Tisch (she/her) is a poet, born and raised in Chicago, Illinois. She began her love affair with language, theatre, and art at a very young age, ever inspired by the city teeming around and within her. She studied Writing & Literature in the Jack Kerouac School of Disembodied Poetics at Naropa University and went on to earn her M.A. in Education Foundations, Policy, and Practice from CU-Boulder.
She brought a piece of the Rocky Mountains with her when she moved back to the midwest (quite literally). She loves school (or rather, any setting where folks can gather, read, respond, and discuss) and is intent on working towards reforms for a more equitable, just, and sane public education system. Her writing incorporates information scrappily, from anywhere she can find: a textbook assigned by a professor, an advertisement on the L, a sheet of paper blown onto her porch by unknown winds. She practices listening to the world with her whole body.
She believes deeply in the power of language to harm and to heal, to bless and to vex, to bring a human being more deeply into themselves and their surroundings. She is obsessed by the miracle of bodies, the multiverse, by organic patterns, lightning bugs, thunderstorms, octopi, and her two cats, Goose and Otter.
A first-year MFA student, Eleanore is honored to be a 2022-2023 Pearl Hogrefe Fellow. Work is play and play is work - she couldn't be more excited to do both while studying alongside her cohort in Ames.
---
Geneva Evie Toland
Graduate Assistant [ENGL]
Geneva Evie Toland (she/her) is a writer, farmer, naturalist, and educator currently residing on the ancestral lands of the Baxoje people. As a first-year MFA student and 2022-2023 Pearl Hogrefe fellow in Creative Writing and the Environment, Geneva is humbled and excited to spend the next three years writing at the intersection of land and body.
Her work is informed by her studies in environmental science, ecology, and ethnobotany at Vassar College and the Wilderness Awareness School, her apprenticeship in equity and justice work at Fierce Allies, her experience with chronic illness, and her devotion to the more-than-human world.
When not at her desk, Geneva can be found looking for birds and wildflowers, playing her guitar and writing songs, or in her robe watching New Girl.
---
Nathan Vinehout Kane
Graduate Assistant [ENGL]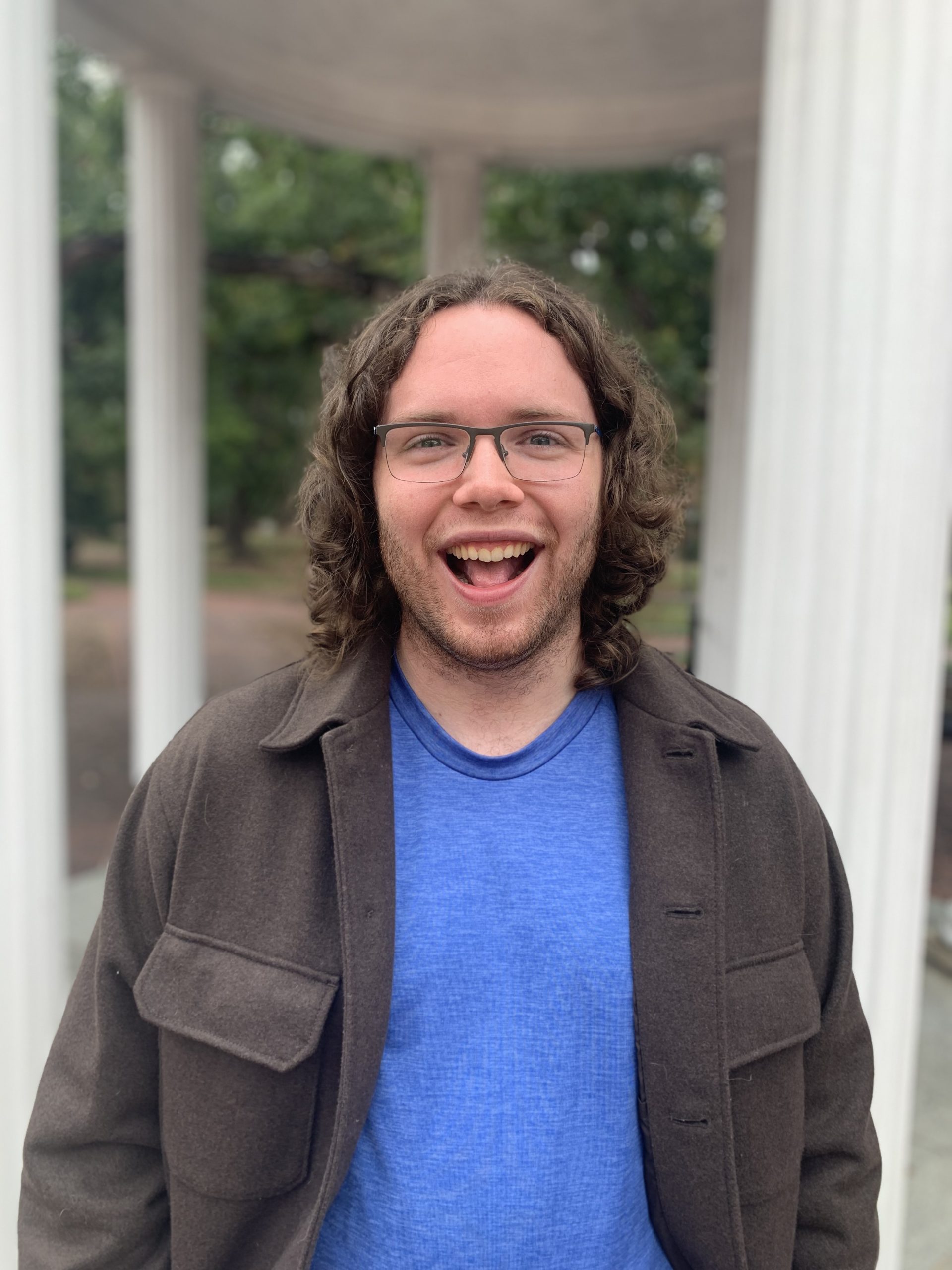 Nathan Vinehout Kane is an environmentalist, community organizer, and writer. He grew up on a dairy farm in western Wisconsin where the land's grassy hills, pine forests, and river-carved bluffs fostered in him a love for nature that weaves through his writing and has shaped his professional career. Before joining Iowa State's Creative Writing and Environment program, he consulted for environmental non-profits, organizing folks who lobbied their members of congress on clean energy, flood resilience, and sustainable agriculture issues. He helped create the website www.iowaclimatestories.com to share people's stories of climate change as well as the Instagram account, @midwestenvironmentaldefense, to share accurate, understandable information on federal policies impacting the environment. While at Iowa State, he plans to focus on poetry, fiction, and non-fiction writing.
His work has been previously published in Carolina Muse, the Wanaskan Almanac, and The 2021 Redwing Poets & Artists Collaboration Chapbook. His published poetry can be found on his Instagram, @NathanVKpoetry. (https://www.instagram.com/nathanvkpoetry/) (https://www.instagram.com/midwestenvironmentaldefense/)
---
Elizabeth Wenger
Graduate Assistant [ENGL]
Elizabeth J. Wenger is a creative nonfiction writer from Tulsa, OK. She is interested in exploring various ideas and definitions of 'The Natural' in politics, culture, technology, and the built environment. Wenger graduated from the University of Kansas in 2019. Since graduating, she's been just bopping around and having a good time.
---
Allya Yourish
Graduate Assistant [ENGL]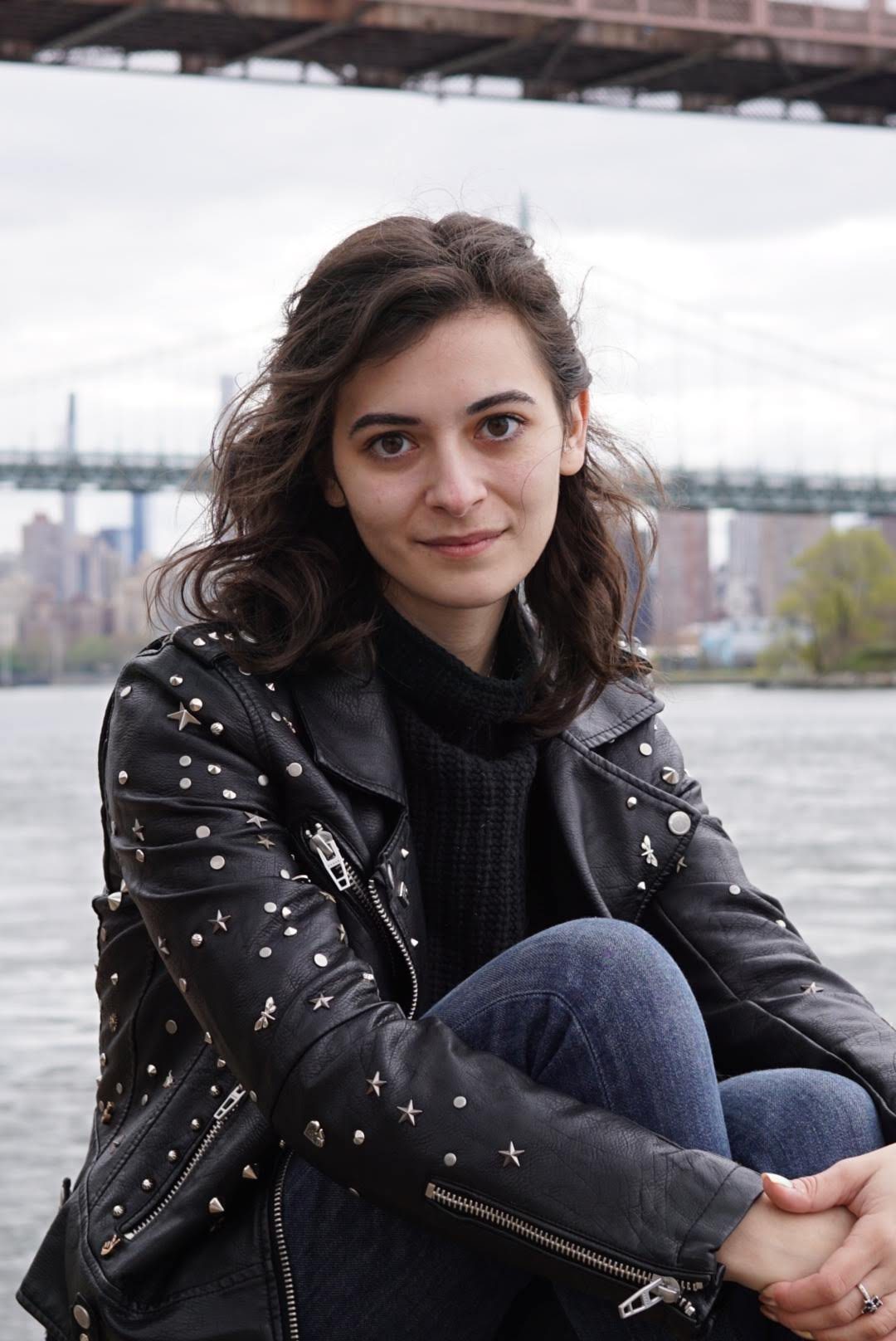 Allya Yourish is a poet from Portland, Oregon with a passion for curation and visual art. She studied representations of grief and memory in Holocaust museums at New College of Florida, moved to France to be an au pair, lived as a Tumbleweed in the Parisian English-language bookshop Shakespeare and Company, received a Fulbright grant to teach secondary school in Kuala Krau, Malaysia, and worked as a News Assistant for the New York Times. Her work focuses on crystallizing beautiful moments and making intentional space for tenderness. When not writing, she's usually talking about her cats, camping at Ledges, or despairing in front of a too-long to-do list.