November 13, 2020, 12:00-1:00pm | Online via WebEx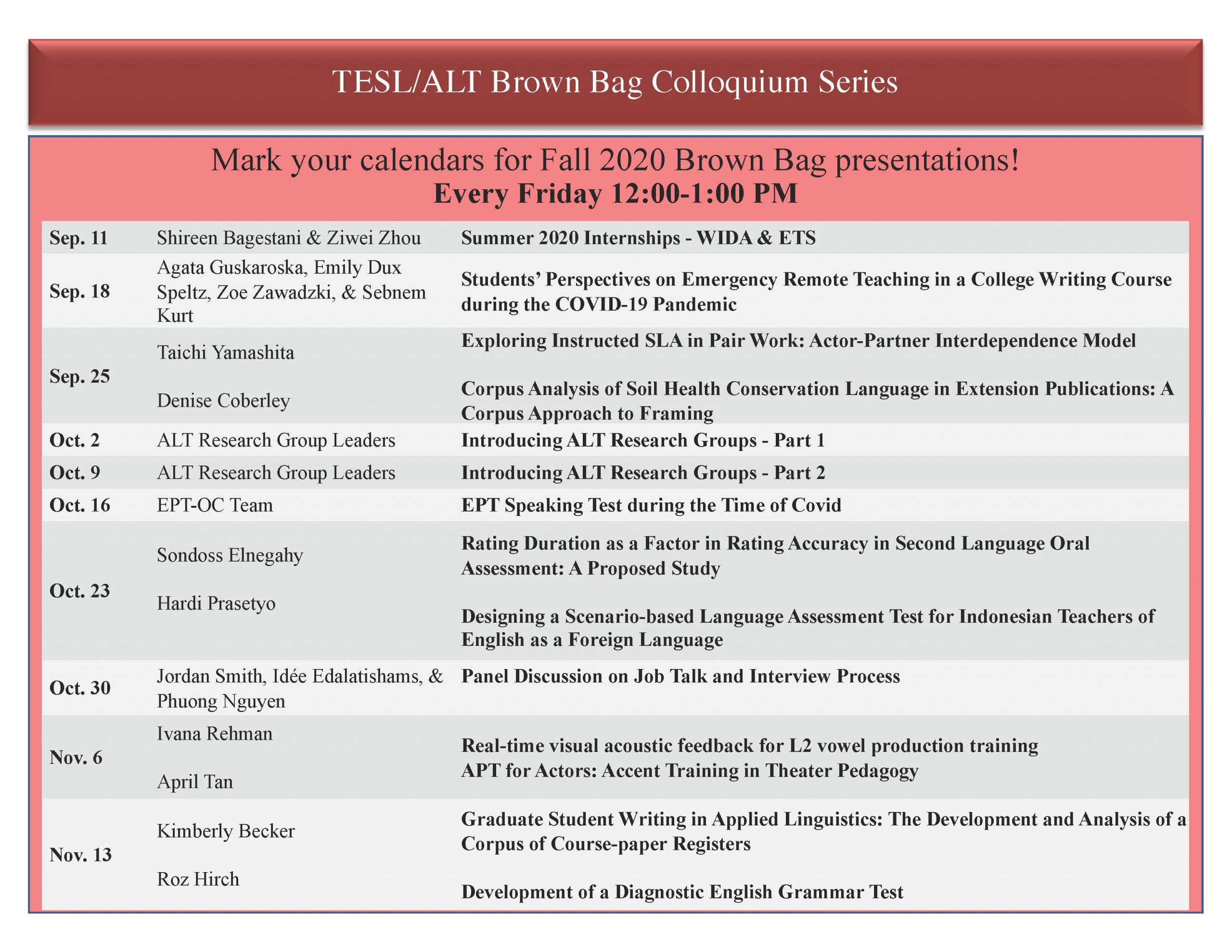 Come one, come all!
We've had many great presentations this semester and this week we're capping things off with 2 members of our own Brown Bag Committee presenting some of their dissertation research this Friday, Nov. 13 at noon!
Kimberley Becker will present some of her pilot-study research on the types and features of writing that graduate students do, in her presentation, "Graduate Student Writing in Applied Linguistics: The Development and Analysis of a Corpus of Course-Paper Registers." This project is more than a corpus project – it's about the writing that professors in our department assign and that students do. Find out more this Friday!
And Roz Hirch will present the succinctly named "Development of a Diagnostic English Grammar Test." Roz is sharing her research on making a diagnostic test for 101C and making suggestions for future research in areas other than assessment that other students can do to further develop the test. There are a lot of potential class projects that could be done with this test, and could be especially useful for people in their first or second year in our program.
These two presentations offer something for literally everyone in the department, from first-year MA students to professors, and from students who are still trying to figure things out to the seasoned old-timers; we sincerely hope as many people as possible
will attend the last presentation of the semester.
Need more convincing? Check out their video abstract – the last one for the semester!  https://youtu.be/VDDV1zirdIo.