---
Jenny Aune
Teaching Professor [ENGL]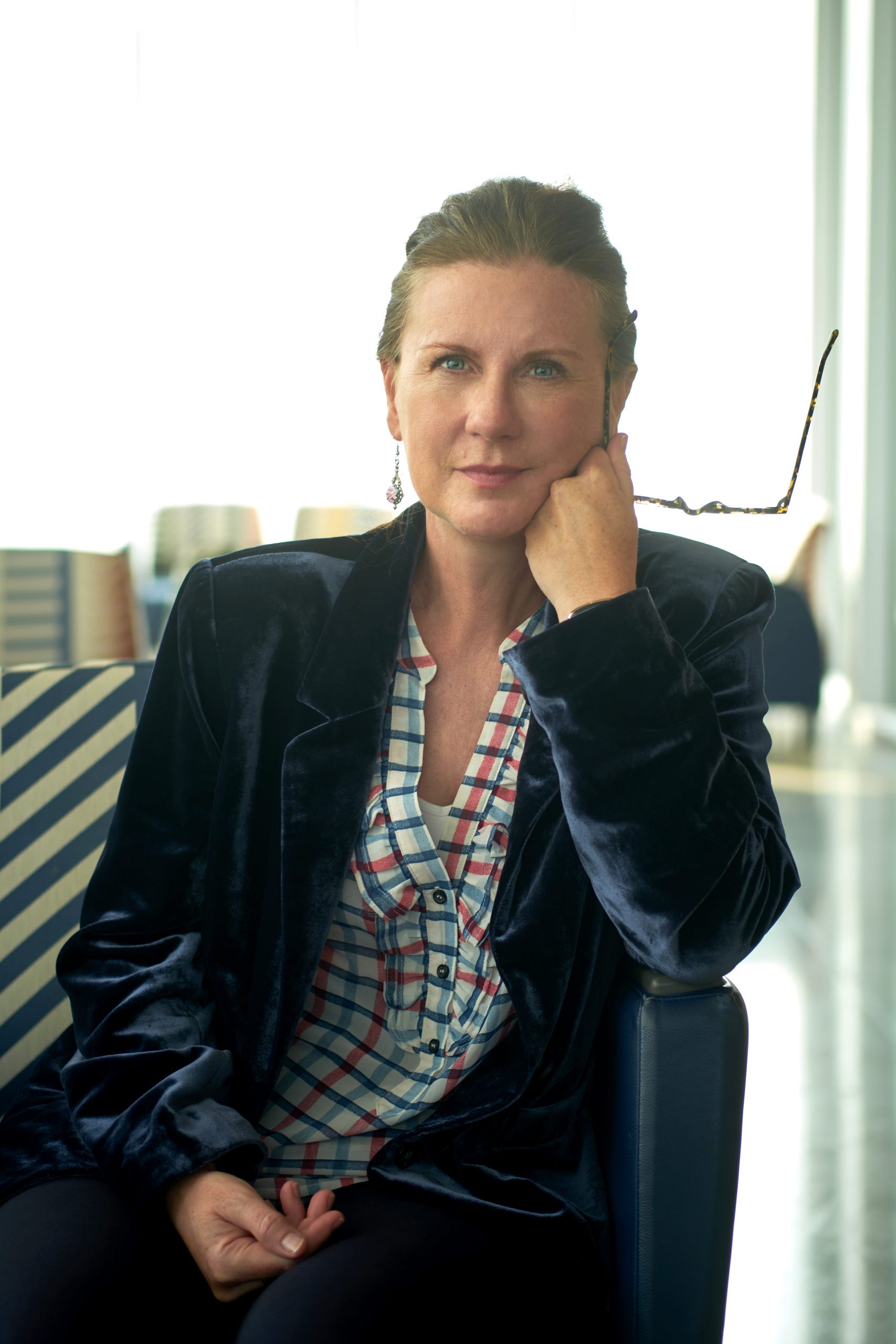 Jeanine Elise Aune (University of Wisconsin-Madison) is the Director of Advanced Communication. She works with colleagues in English and stakeholders across campus to design and continually update curricula for the program's four courses. Her work has appeared in the Journal of Natural Resources and Life Science Education, Journal of Microbiology and Biological Education, and WAC Journal. She has also collaborated with Jo Mackiewicz on the 13th edition of the textbook Business and Administrative Communication and with Leslie Potter on the 4th edition of the textbook Technical Writing for Engineers and Scientists.
---
Gloria Betcher
Teaching Professor [ENGL]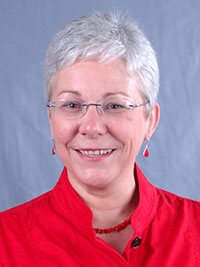 Gloria Betcher (U of Minnesota, 1994) has a research specialty in medieval Cornish drama. Her articles on drama and festive culture in pre-modern Britain have appeared in books, journals, and on the multimedia DVD-Rom The English Parish Church Through the Centuries: Daily Life & Spirituality, Art & Architecture, Literature & Music (2010). She has received departmental, university, and national recognition for teaching and offers courses on festive culture, Arthurian legend, and medieval drama. Currently serving on the editorial board of Early Theatre, she is also a councilwoman for the City of Ames and recently co-authored the book Ames (2014).
---
Brianna Burke
Associate Professor [ENGL]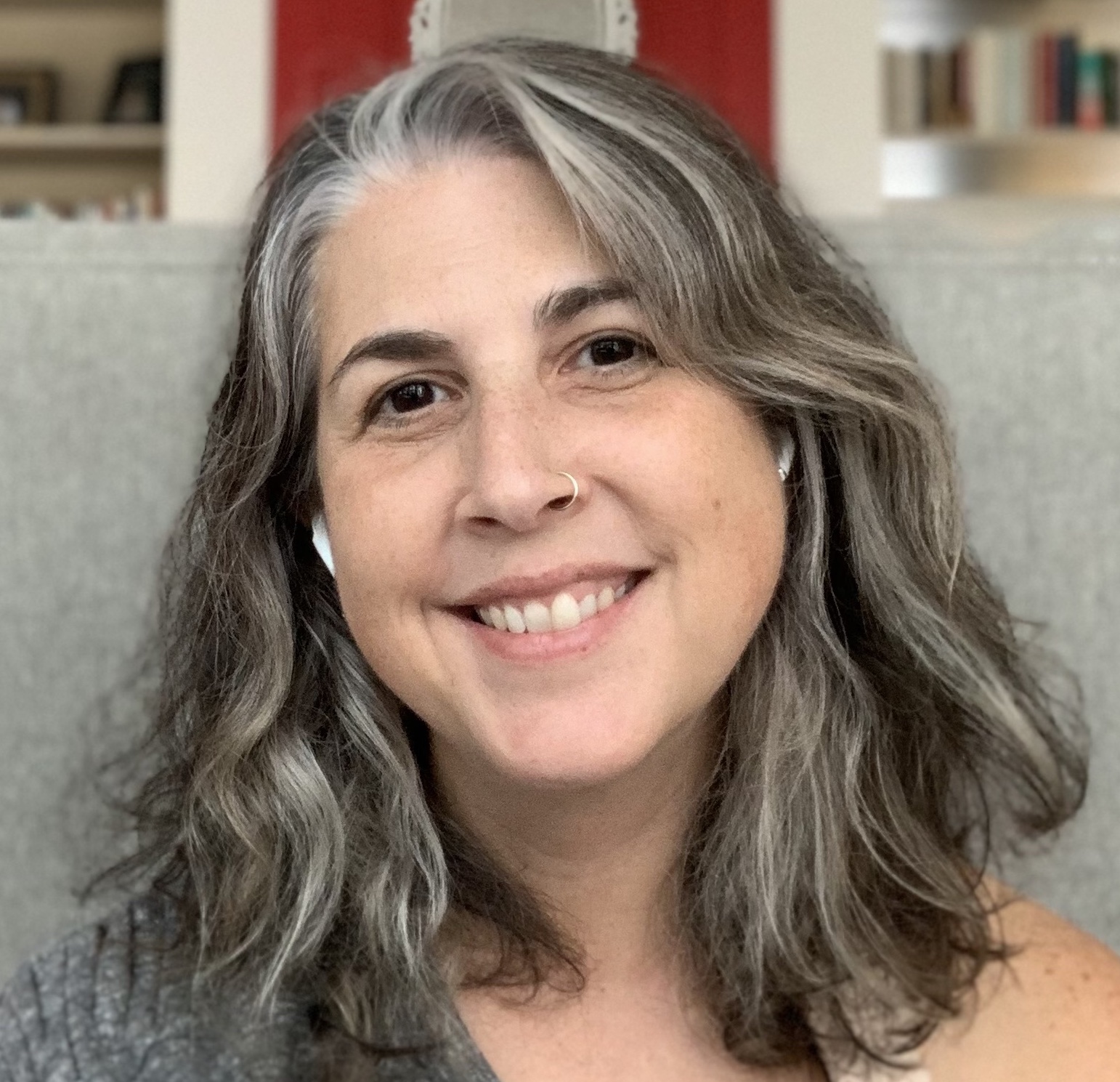 Brianna Burke (Tufts U, 2011) specializes in Environmental Humanities and is at work on a book project called Becoming Beast: The Humanimal in Environmental Justice Fiction, which explores the morphing ideology of what it means to be (considered) Animal in a world of decreasing resources. Her primary field is Environmental Justice and 20th-century American Literature, but she also publishes on American Indian Literature as well as the pedagogy of social justice. Her most recent article on The Hunger Games just appeared in ISLE.
---
KJ Gilchrist
Teaching Professor [ENGL]

KJ Gilchrist (Ph.D. Univ. of Kansas) specializes in British literature, Modernism (British and American), the First World War, trauma studies, and Postmodernism. His studies focus on the influences of war shaping modern and postmodern literature as expressions of trauma as well as recovery from trauma. His publications include articles and reviews on war literature and trauma, Evelyn Waugh, Shakespeare, and a monograph, A Morning after War: C. S. Lewis and WWI (2005). He teaches widely across the English department's curriculum and serves as the department's Associate Chair for Term Faculty.
---
Charissa Menefee
Professor [ENGL]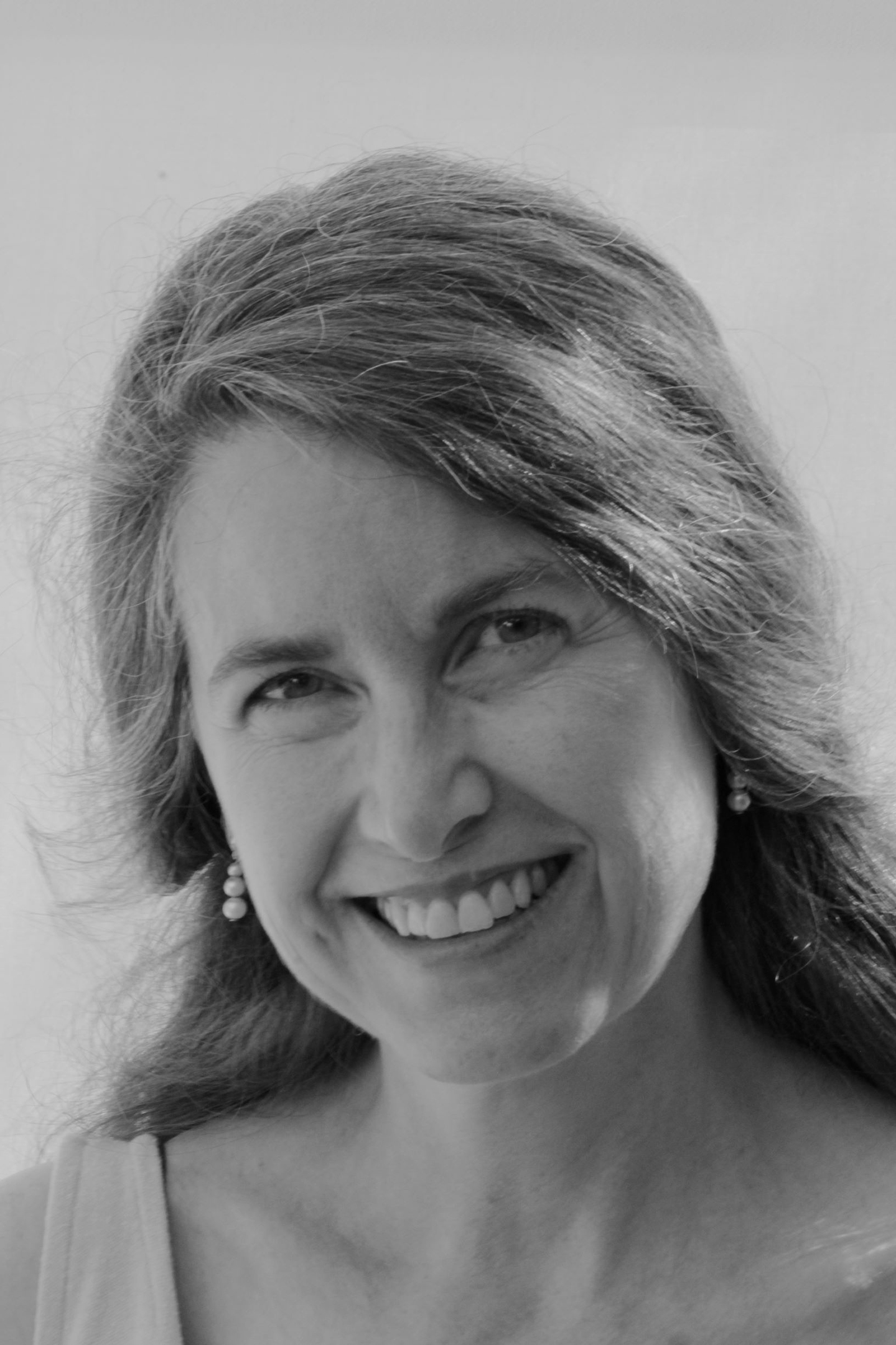 Charissa Menefee (PhD, Southern IL U-Carbondale) is a playwright, poet, director, and performer. Her chapbook, When I Stopped Counting, is available from Finishing Line Press, and her poetry can also be found or is forthcoming in Adanna, Poetry South, Terrene, Poets Reading the News, The Paddock Review, Twyckenham Notes, Amygdala, The Indian River Review, Footnotes, Dragon Poet Review, Telepoem Booths, and collections such as The Hippocrates Prize for Poetry & Medicine Anthology, Surprised By Joy, and The Poeming Pigeon: In the News. She is a 2018 Writer-in-Residence at the Fairhope Center for the Writing Arts.
Dr. Menefee has been a Tennessee Williams Scholar in Playwriting at the Sewanee Writers' Conference and a finalist for the Julie Harris Playwright Award. Her plays have been honored by the Utah Shakespeare Festival's New American Playwrights Project, Pandora Festival of New Plays, American College Theatre Festival, Arizona Theatre Conference, Christian H. Moe Awards, and City of Charleston Literary Arts Awards. Pretty Lucky is included in 105 Five-Minute Plays for Study and Performance (Smith & Kraus). Recent productions include Our Antigone, adapted from Sophocles, premiered at Story Theatre Company (Iowa); Your Soup, Sir, part of Paula Vogel's UBU ROI Bake-Off at the Playwrights Center (Minnesota); Sarah's Poem, premiered in Rover Dramawerks' 365 Women a Year Festival (Texas); Check Your Ticket, included in the What She Said Festival at The Underground Theatre (Minnesota); and Lydia's Plan, named Best Play in the Theatre Lawrence Short Play Festival (Kansas). How Long is Fifteen Minutes? was supported by a research grant from Iowa State University's Center for Excellence in the Arts & Humanities and recently featured in Tennessee Women's Theatre Project's Women's Work Festival; the anchoring monologue is in production as a short film, directed by the author. Dr. Menefee has been involved with about two hundred plays, as writer, director, producer, dramaturg, actor, designer, and technician. She was co-founder and co-producer, with playwright Micki Shelton, of Tomorrow's Theatre Tonight, a new play reading and development series that ran for nearly a decade in Arizona.
Current projects include two new collections of poetry, Last of the Shepherds and The Poet Donates His Minutes; a new full-length historical drama; and a novel.
---
Justin Remes
Associate Professor of Film Studies
Justin Remes (Wayne State U, 2012) is a film theorist whose research specialties include experimental cinema, intermedia, and aesthetics. His monograph Motion(less) Pictures: The Cinema of Stasis (Columbia University Press, 2015) is the first book-length study of movies that do not move.  His forthcoming book, Absence in Cinema: The Art of Showing Nothing (Columbia University, 2020), investigates erasures of sound and imagery in experimental film.
---
Brandon Sams
Associate Professor [ENGL]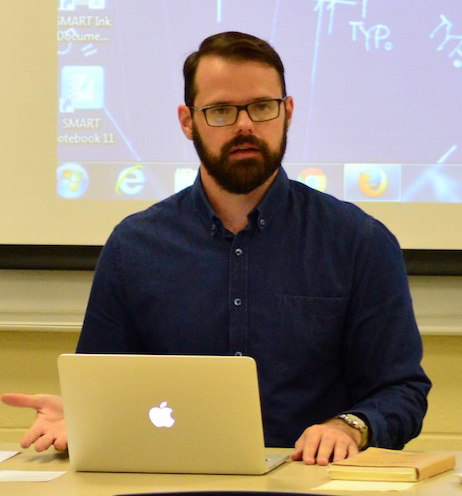 Brandon Sams (UNC-Chapel Hill, 2012) has research and teaching interests that include reading and writing pedagogy, critical reflection, and teacher identity development. Much of his current work focuses on the potential of aesthetic and contemplative  reading  practices  to  interrupt  and  renew "schooled"  reading  practices shaped by the epistemologies of audit  culture. He enjoys working with future and practicing teachers who believe that reading books together is a simple but powerful way to create better selves and communities. His work has appeared recently in The ALAN Review, English Teaching: Practice & Critique, and The Journal of Language & Literacy Education.
---
Linda Shenk
Professor [ENGL]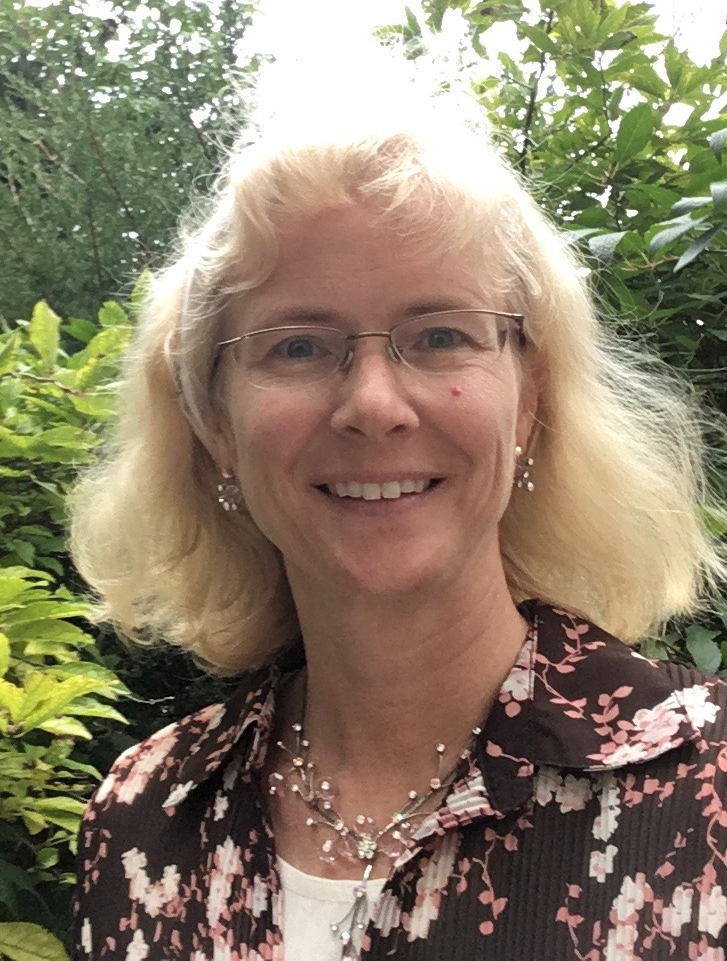 Linda Shenk (U of Minnesota, 2002) specializes in early modern drama, particularly Shakespeare, and is the author of Learned Queen: The Image of Elizabeth I in Politics and Poetry (2009) as well as numerous articles on Queen Elizabeth I, Elizabethan court drama, and the influence of international politics in early modern drama. She has a background in theater, which influences her teaching and research. Currently, she is also working on a project related to creating sustainable cities and big data.
---
Matthew Wynn Sivils
Director of the Center for Excellence in the Arts and Humanities (CEAH) & Liberal Arts and Sciences Dean's Professor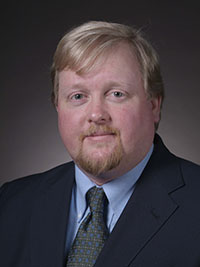 Matthew Wynn Sivils (Oklahoma State U, 2006) has interests in the environmental humanities, pre-1900 American literary culture, and the American Gothic. In addition to numerous articles, he has authored or edited seven books, most recently American Environmental Fiction, 1782–1847 (2014) and a critical edition of Paul L. Errington's Of Wilderness and Wolves (forthcoming). He has held research fellowships from the American Antiquarian Society and the Huntington Library and is the founding editor of the Ashgate book series "North American Literature and the Environment, 1600–1900."
---
Jeremy Withers
Associate Professor [ENGL]
Jeremy Withers (Ohio State U, 2011) teaches and writes on science fiction, literary theory, and British literature. Most of his previous publications have examined the effects of warfare on the natural world as represented in literary texts. His current research focuses on issues of transportation in literature, and he has a co-edited book titled Culture on Two Wheels: The Bicycle in Literature and Film forthcoming from the University of Nebraska Press. He is also working on a book-length study of bicycles and cycling in the works of H. G. Wells.
---
Rochelle Zuck
Associate Professor [ENGL]
Rochelle Raineri Zuck (Pennsylvania State University, 2008) specializes in early American literature, African American literature, American Indian literature, and print culture. She is the author of "Divided Sovereignties: Race, Nationhood, and Citizenship in Nineteenth-Century America", (University of Georgia Press, 2016) and some of her most recent articles appear in scholarly journals such as American Periodicals, Journal of American Studies, and Studies in American Indian Literatures. Her current projects include a scholarly edition of James Fenimore Cooper's 1848 novel Oak Openings; or, The Bee-Hunter and a book on American Indian newspapers and periodicals.