---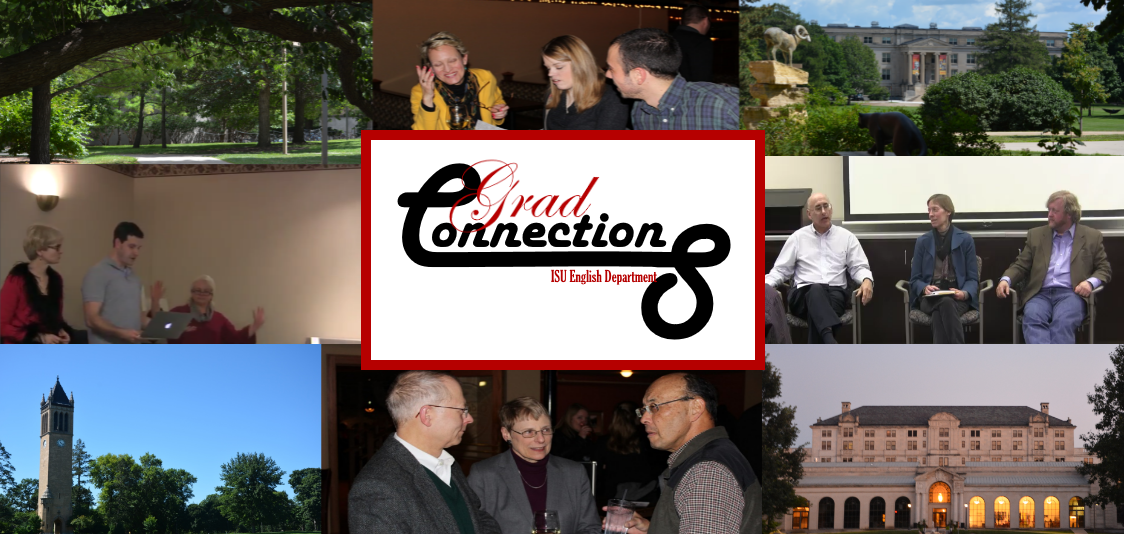 Grad Connections supports graduate students'
academic success  •  sense of community  •  professionalization
Fall 2018 Events
October 8
Academic Writing Workshop
4-5 pm  |  Ross 212
In this Grad Connections event, Dr. Sarah Huffman in the Center for Communication Excellence will introduce you to CCE programs and highlight how you can receive this support as you develop as a scholar. Several writing consultants from the CCE will be present to share about the common struggles graduate students facing in their academic writing and to answer questions. Snacks will be provided.
October 19
Grad Connections Social Hour
5-6:30 pm  |  Torrent Brewing Company
Come join us for the departmental social hour at Torrent Brewing Company! Meet other graduate students and faculty in a program outside of your own and catch up with those you already know. Snacks will be provided.
October 26
Surviving the First Few Years: A Round-Table Discussion
12-1 pm  |  Ross 212
Grad Connections is partnering with the TESL/ALT Brown Bag Colloquium Series and Phorum to offer a round-table discussion where advanced graduate students across area groups will be available to ask those burning questions you may have about topics such as but certainly not limited to: courses to take, how to approach faculty members for advice or to be on your committee, and teaching questions and strategies. Snacks will be provided.
November 12
Academic Hiring Process
4-5:30 pm  |  Ross 212
In this session recently hired faculty members and alums in a variety of areas will share tips and advice for navigating the academic job market. In addition, presenters will field questions from the audience. We will discuss the entire process from developing your job materials to interviewing and everything in between. Please join us for this interactive session. Snacks will be provided.
___________________________________________________________________________________________________________________________
---
Ongoing Resources
Mock Interviews
Contact Assoc DOGE Stacy Tye-Williams (styewill@iastate.edu) if you have a job interview and would like to schedule a mock interview.
Lending Library
Grad Connections maintains a small library of both sample documents and books related to research, teaching, and job searches. These materials are available in 203 Ross for 3-week check out. <<Click here to see list of books>>
---

Our Partner Student Organizations

Phorum (RPC PhD and RCPC MA students)
Phorum is the student organization for students of Rhetoric and Professional Communication (RPC—our PhD program) and Rhetoric, Composition, and Professional Communication (RCPC—our MA program). We host a variety of events throughout the year, including our Speaker Series where we hear from scholars in the field, and fun social activities. Check out our news page to see what's been happening recently!
ALT Brown Bag Sessions (ALT PhD and MA students)
Each semester, the ALT program hosts a series of informative brown bag sessions on a variety of topics related to applied linguistics and technology. Presentations may be works-in-progress or completed projects by students, faculty, and special guests. This is an opportunity for ALT researchers to present their ideas and get helpful suggestions for moving ahead.
PART (All Grad Students)

The English department's peer advising resource team (PART) is a group of graduate students at various levels in each program within the department. These students are available to give advice to new and prospective students on a variety of topics, from getting started at the university to living in Ames. Feel free to contact PART if you have questions about student life in ISU's English Department.
---
___________________________________________________________________________________________________________________________

Our Department & University Committee Student Representatives
English Department: Graduate Studies Committee (GSC)
GSC Student Representatives 2018-19
PhD      Erin Todey (ALT); eftodey@iastate.edu
MFA     Shelby Rae Stringfield (CWE); string@iastate.edu
MA       Nik Chartrand (LIT); anikc@iastate.edu
GPSS English Senator 2018-19
Josh Taylor (PhD RPC); jstaylor@iastate.edu
___________________________________________________________________________________________________________________________

Past Events
| Event Title | Additional Details |
| --- | --- |
| Department Social Hours | A couple of times each semester, snacks and appetizers will be provided at a local off-campus establishment. |
| Inclusion Workshop I | Part I workshop on fostering the climate of inclusion in our department: This workshop provided opportunities to discuss both the issue of microaggressions and scenarios that have occurred on campus as ways to help identify concrete steps for fostering inclusive departmental culture and interactions. GC partnered with Phorum, GPSS, Multicultural Student Affairs, Sloss Women's Center, and the Graduate College. |
| Inclusion Workshop II | Part II workshop on fostering the climate of inclusion in our department. This workshop provided opportunities to quickly review the last workshop before diving into a discussion of how to address microaggressions when we encounter them. GC partnered with Phorum, GPSS, Multicultural Student Affairs, Sloss Women's Center, and the Graduate College. |
| Insiders' Advice: Success in the First Few Years of Grad School | Advanced graduate students will share advice they wish they would have been given (or the best advice they did get) early in their degree programs. This session will cover such topics as how to: choose a major professor and committee, adjust to the dual roles of being both a teacher and grad student, find even a semblance of work-life balance, and use coursework to develop topics for the thesis/dissertation/creative component. Coffee and snacks provided! |
| PhD Students Annual Review: Open Forum | GC partnered with the TESL Brown Bag series to host this open forum on the annual review process for PhD students. Faculty members Carol Chapelle and David Russell, DOGE John Levis, and Grad Studies Staff Teresa Smiley described the annual review process and requirements before opening the floor to questions from attendees. Responses on a survey indicated an interest in learning more about departmental and Graduate College policies; since annual reviews are required for all PhD students , we thought this policy-related panel would be especially useful! |
| The Academic Job Search I | Part I of a series on the academic job market, GC partnered with the TESL Brown Bag series to offer a panel of faculty members, graduate students, and alumni who talked about these topics related to the academic job search: finding job listings, writing the cover letter, assembling the dossier, and establishing a professional digital presence. |
| The Academic Job Search IV | Part IV of a series on the academic job search focuses on the on-campus portion of the process. A panel of faculty and graduate students talked about preparing for not only the job talk, the teaching demonstration, and meetings with administration but also those other, less scripted moments such as meals with members of the department, walks around campus, etc. |
| The Academic Job Search II | Part II of a series on the academic job market, GC partnered with the TESL Brown Bag series to offer a panel of faculty members, graduate students, and alumni who talked about how to generate these crucial job documents: CVs, research statements, and teaching philosophies. |
| The Academic Job Search III | Part III of a series on the academic job market, GC partnered with the TESL Brown Bag series to offer a panel of faculty members, graduate students, and alumni who talked about interviewing and negotiating such as what questions are typically asked at interviews; special strategies for Skype and telephone interviews; useful tips for answering questions well; preparing a teaching demonstration and research talk; and professional conduct with the department pre-, during, and post-interview. |
| The Non-Academic Job Search | GC partnered with the TESL Brown Bag series and Phorum to host this panel discussion about how a graduate degree in English can translate to jobs in industry. Survey responses showed an interest in discussions on getting jobs and hearing from alumni, so we first heard from recent alumni about their work in non-academic fields and then took time for attendees to ask questions. |
| Surviving the Academic Hiring Process | Recently hired faculty members in a variety of areas shared tips and advice for navigating the academic job market and presenters took questions from the audience. They discussed the entire process from developing your job materials to interviewing and everything in between. |
| Navigating the POS Committee | GS partnered with TESL/ALT Brown Bay Colloquium series. The session began with an overview of POS committee requirements across programs. It then transitioned to a graduate-student-only discussion focused on the in's and out's of committee formation. |