---
Katheryn Anderson
Graduate Assistant [ENGL]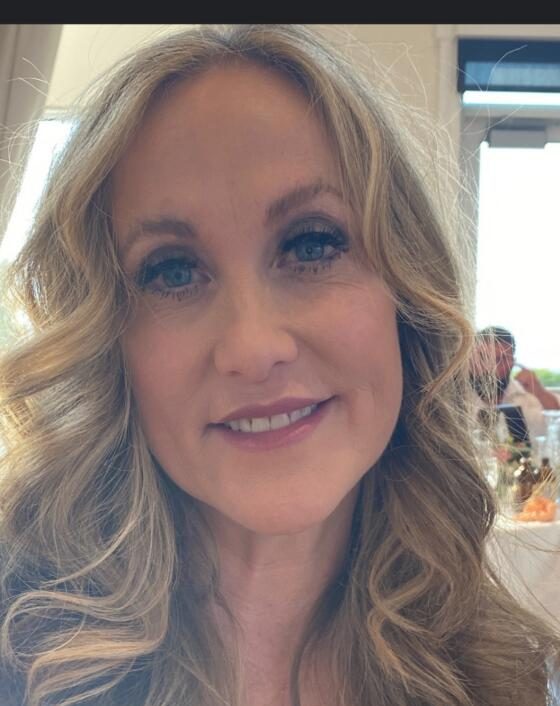 Katheryn Anderson is an Iowa native and received her bachelors degree at Iowa State University, where she received admission with academic recognition.  She is specializing in Literature and loves books. Teaching has always been her passion and she has had the opportunity to teach literature, French, drama, and writing to students of many grade levels and in a variety of settings. Katheryn's academic interests are affective literature and reader-response theory.
Katheryn loves to sing and dance and enjoys spending time with Payton and Boston, her two daughters.
---
Talon Delaney
Graduate Assistant [ENGL]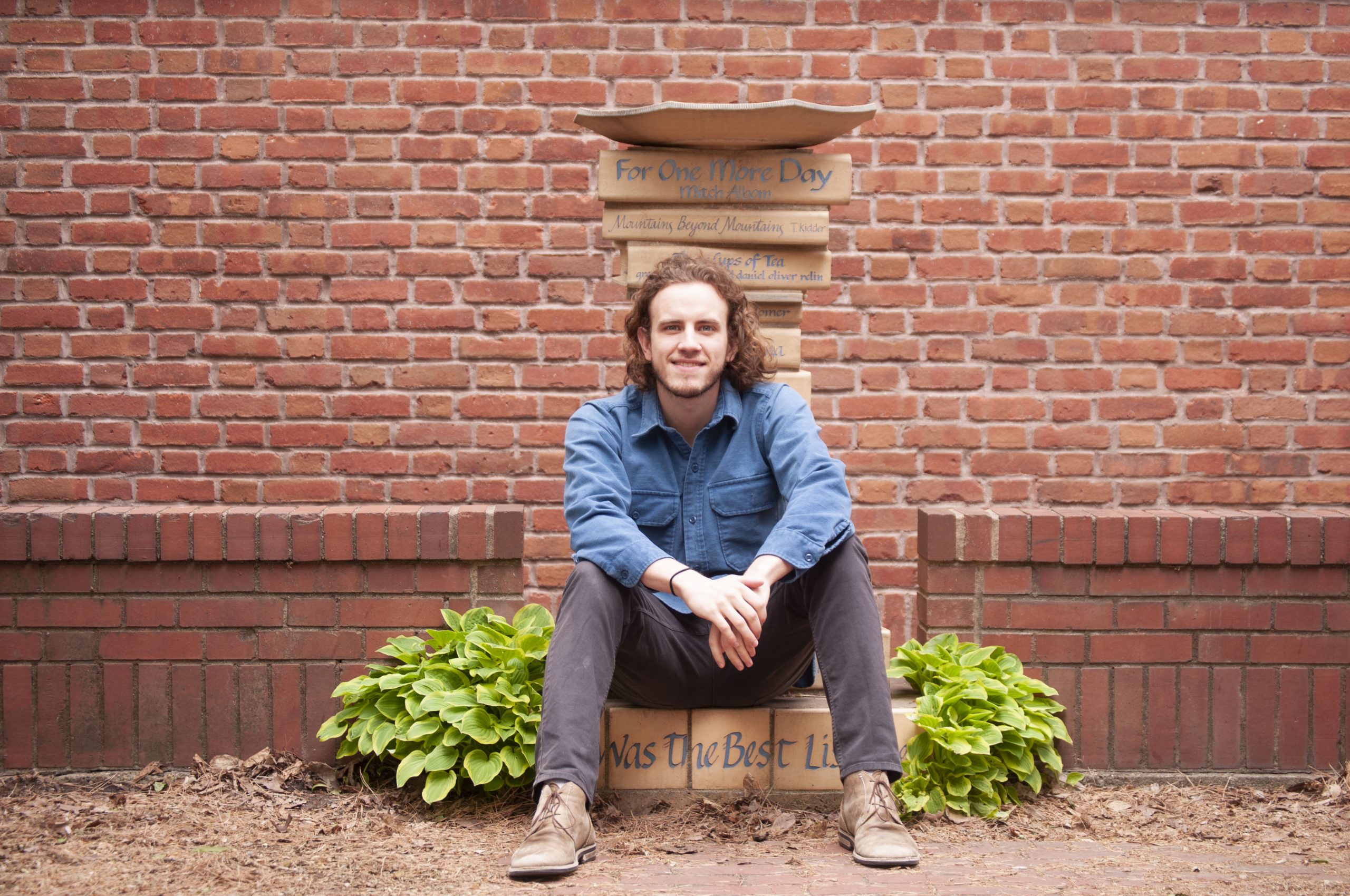 Talon Delaney received his bachelor's degree in English with a minor in journalism from ISU in 2020. He wrote for the Iowa State Daily's politics and diversity desks during his undergrad, and was also published in Sketch Literary Journal. Since graduating, he worked as a substitute teacher and educational assistant in the Ames Community School District. His interests lay in post-colonial literature and the ways all literature either challenges or endorses power.
---
Cara Gross
Graduate Assistant [ENGL]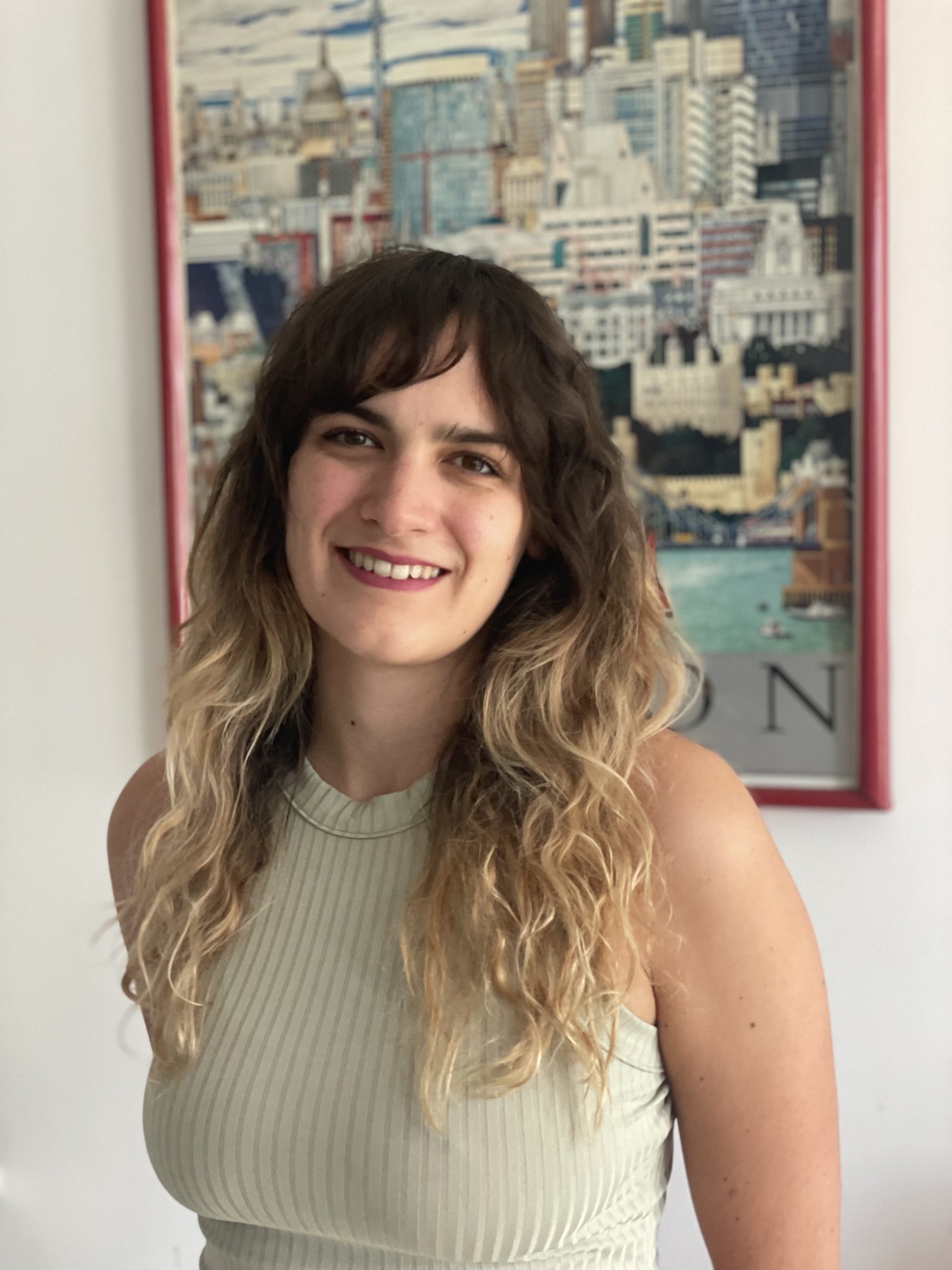 Cara Gross is an MA candidate in English specializing in literature. She graduated summa cum laude from Clark University in 2013, receiving her BA in English with a Geography minor and earning highest honors for her thesis on imaginative literary representations of climate change. After college, Cara moved to New York City, where she worked in various fields, from nonprofit farmer's market management to tax & estate law, before finding her way to publishing, where she handled contracts for an adult literature publishing house and then a literary agency.
Cara hopes to use stories to cultivate safety, healing, and pleasure for humans, human relationships, and non-human animals. In her free time, she can be found doing yoga and strength training, dancing to music, reading and writing, going to the beach whenever she can, and trying to get her cat to cuddle with her.
---
Elizabeth Helmick
Graduate Assistant [ENGL]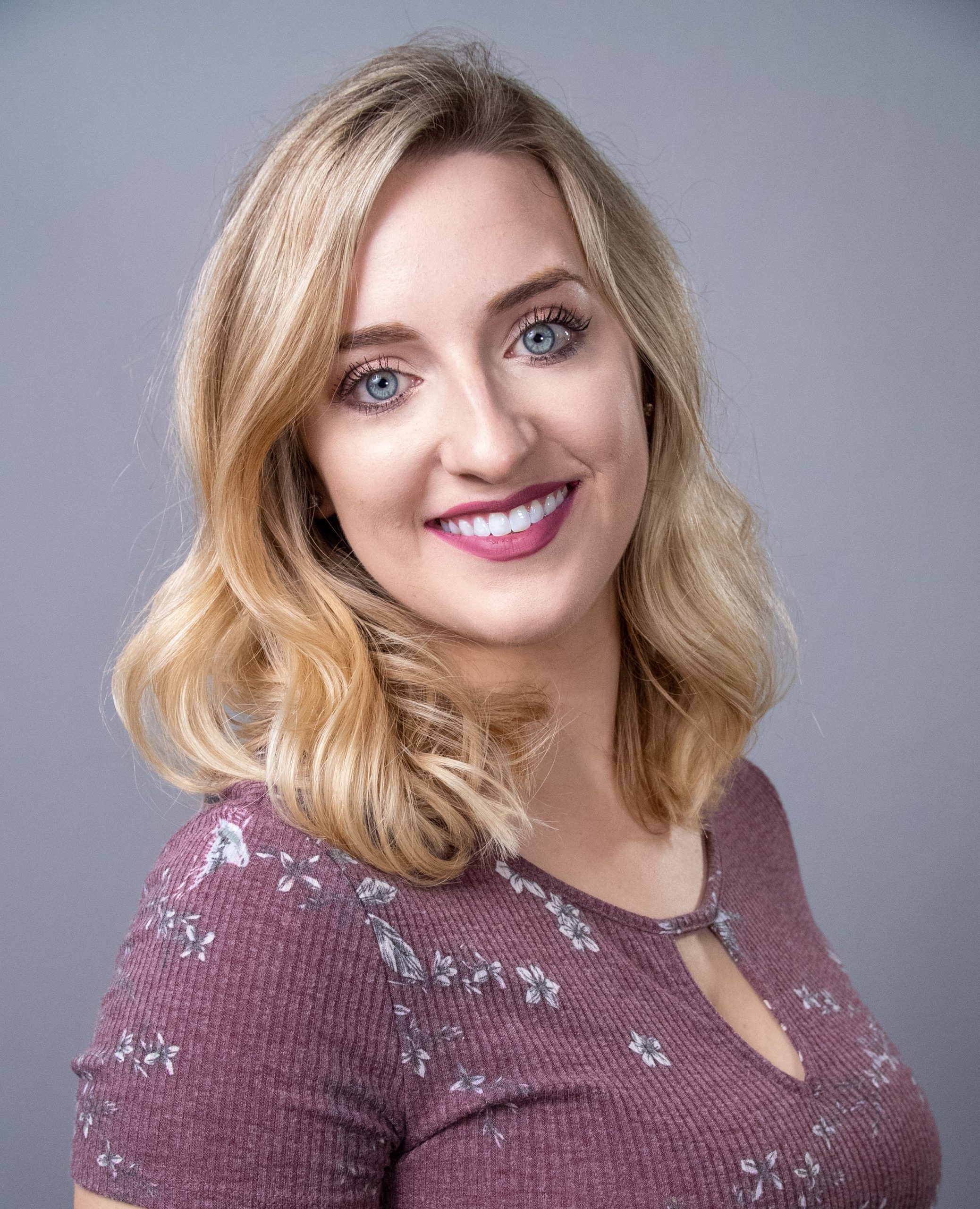 Elizabeth Helmick is a second-year master's student in the English Literature program.
Prior to studying literature at Iowa State University, Elizabeth worked as an account executive at a Las Vegas advertising agency and an English language teaching assistant in Paris, France. She is currently studying Shakespeare through the lens of trauma and resilience.
---
Damian Herrera
Graduate Assistant-Teaching [ENGL]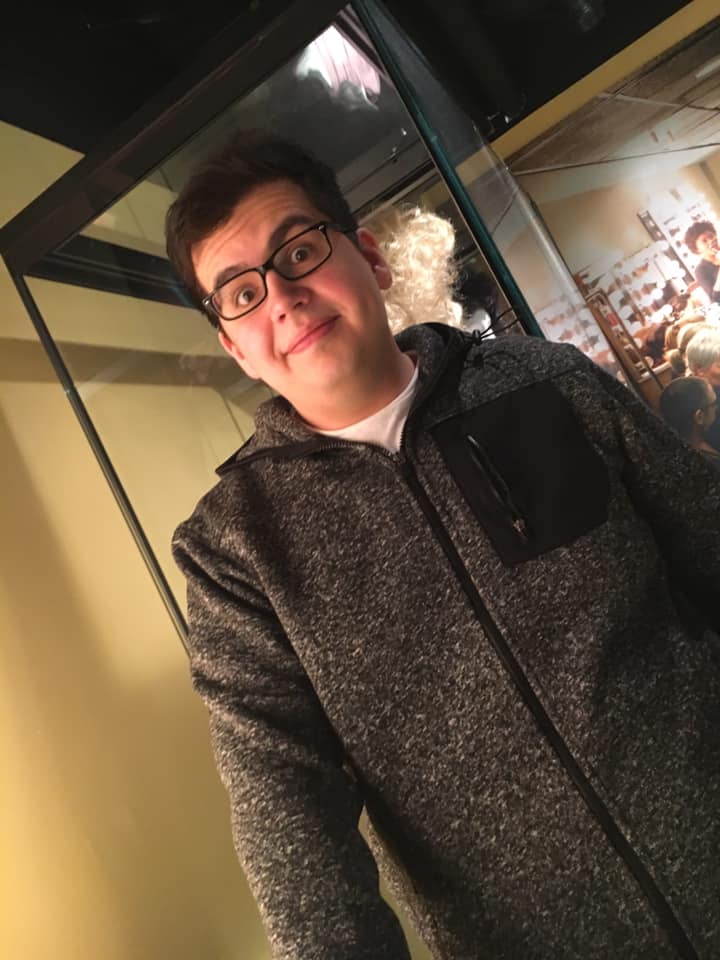 Damian Herrera has been a longtime resident of the Chicagoland area. He is a self proclaimed nerd who majored in Fiction Writing at Columbia College Chicago with the hope to write comics and to see people like himself represented in a greater range of fiction. He has recently finished a teacher preparation program specializing in secondary grade English, after working as a substitute teacher in Illinois. He is excited to explore new ideas and gain new experiences at Iowa State University.
---
Meghan Jackson
Graduate Assistant [ENGL]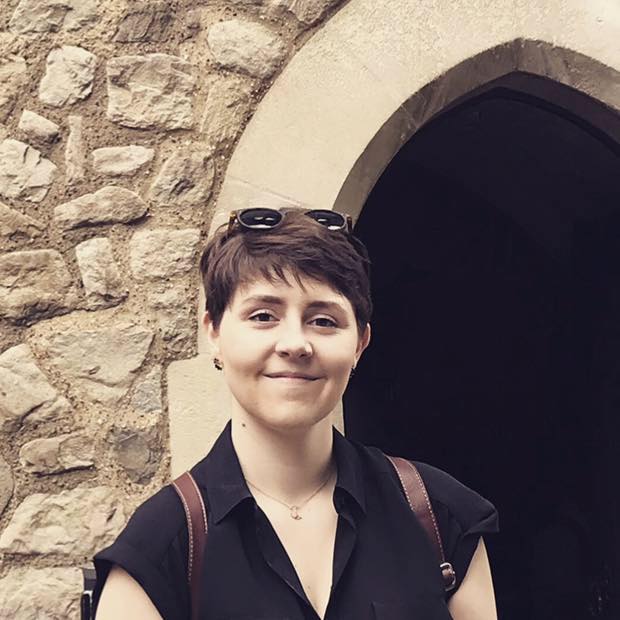 Meghan Jackson is an English MA student specializing in literature. She graduated from Iowa State in 2018 with her BA in English before taking time off from school to travel, read, and write. Prior to entering the MA program, she worked as a team lead at an orthopedic clinic and remote submission reader for an online literary journal. Her areas of interest include Science Fiction literature, Feminist Theory, and Modern and Contemporary Literature. In her free time, Meghan enjoys reading, running, and playing with her cross-eyed cat, Winnie.
---
Erika Jenkins
Graduate Student [ENGL]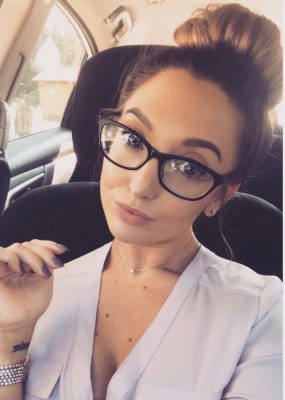 Erika Jenkins is a first year MA student majoring in English with a specialization in literature. She did her undergraduate work at Simpson College in Indianola, Iowa where she graduated with honors and was inducted into the National English Honor Society, Sigma Tau Delta. Erika's academic interests include 19th and 20th century U.S. literature. Specifically, post civil war literature, African-American literature stemming from the civil rights movement, and the Southern gothic genre. Erika currently teaches English 150 and looks forward to teaching English 250 with the theme of "Monsters."
---
Emina Kovacevic
Graduate Student [ENGL]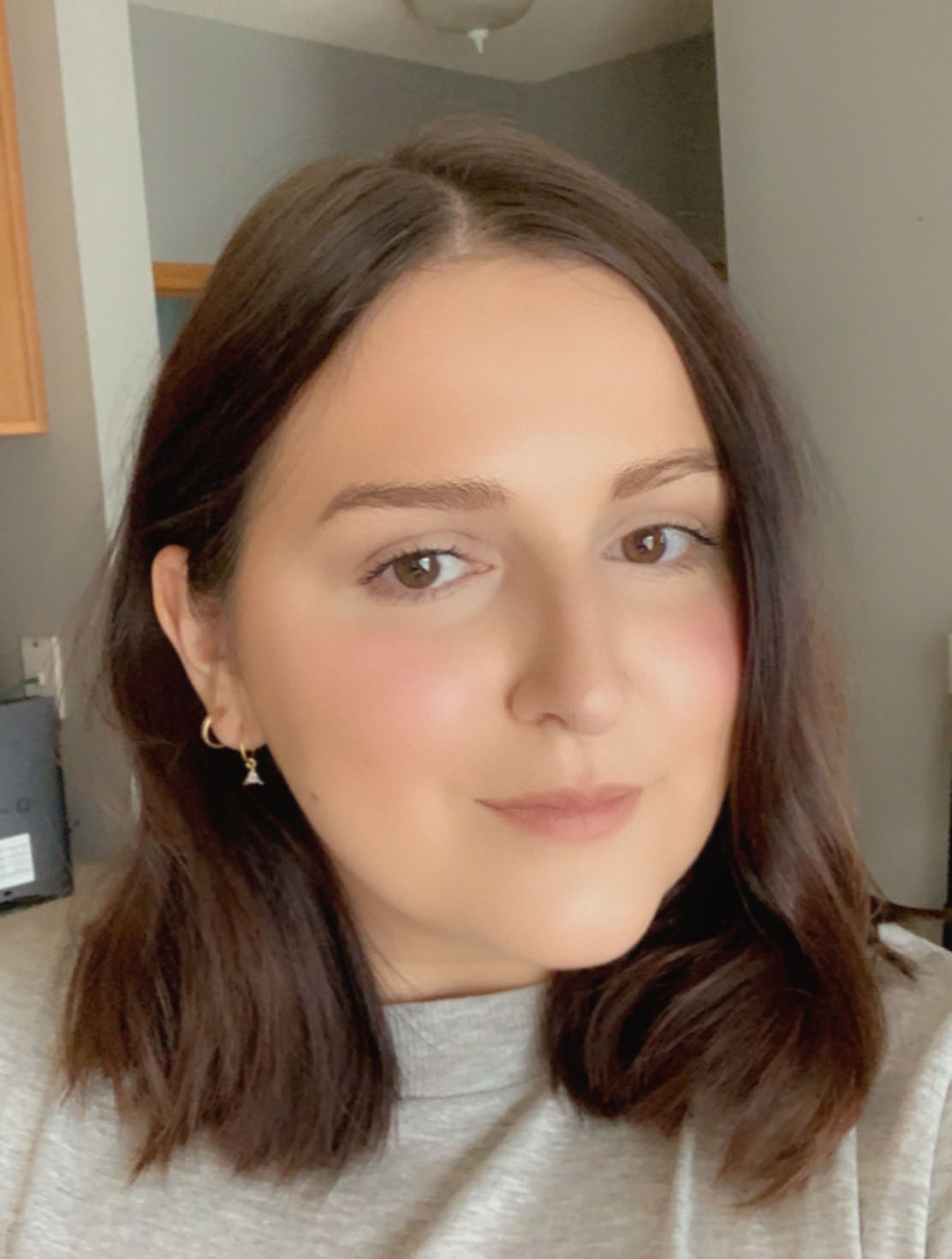 Emina Kovacevic is an MA student in the English program specializing in Literature. Emina is originally from Bosnia and grew up in Des Moines, Iowa. She attended Hoover High School and then attended Iowa State University for her undergraduate degree majoring in English Education and Women and Gender Studies. Emina teaches English at Ankeny High School.
---
Sanne Langbroek
Graduate Assistant [ENGL]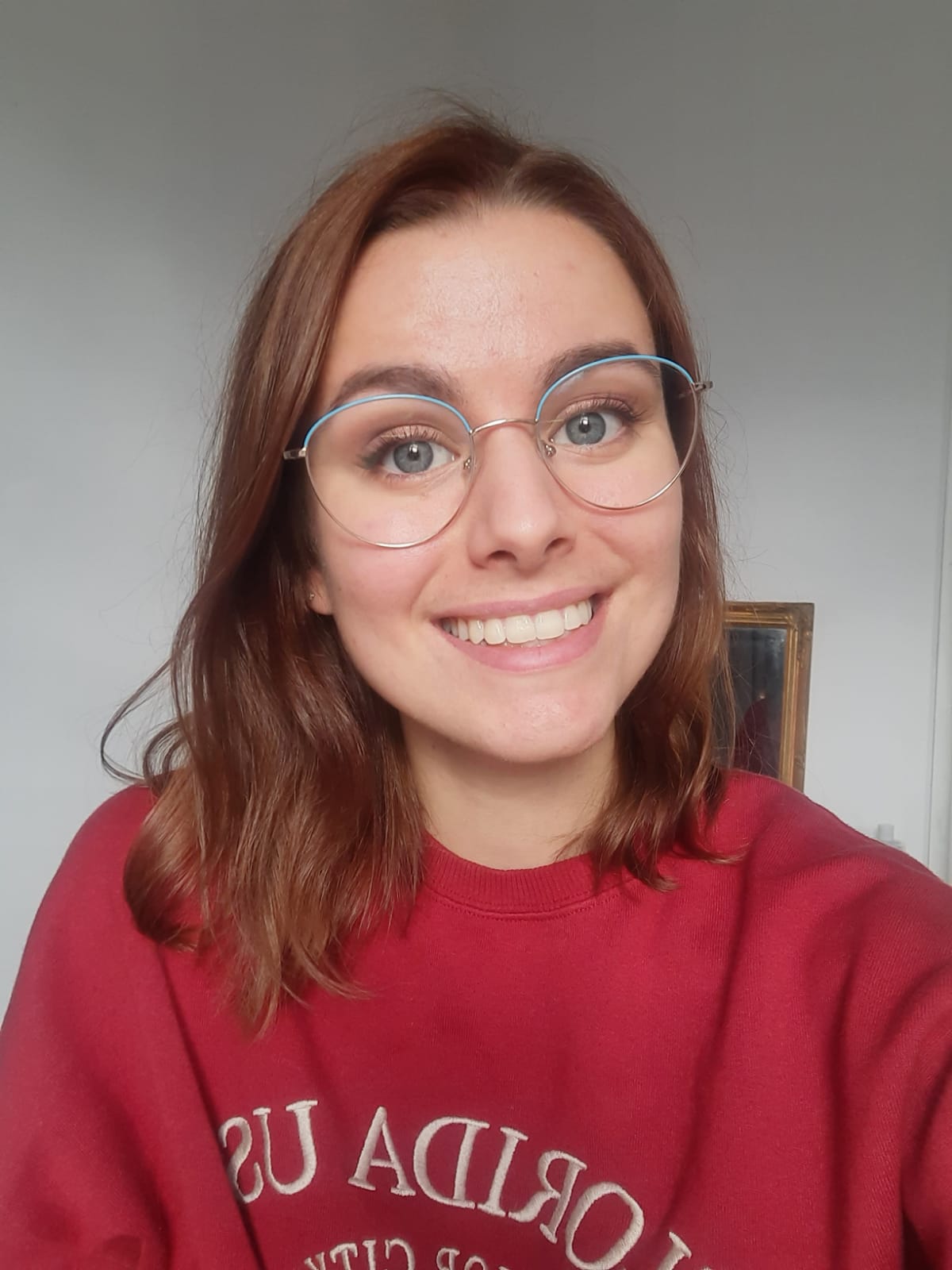 Sanne Langbroek is an MA student in English specializing in Literature, and a Graduate Teaching Assistant in the English Department. Sanne graduated cum laude from Leiden University in the Netherlands, where she received a BA in English Language and Culture with a double minor in Translation and Secondary Education. Before coming to Iowa State University, she taught English at Carmel College Gouda in the Netherlands. Her interests include early modern literature, contemporary literature and theatre, queer theory, second language acquisition, and literary translation.
---
Jenna Weber
Graduate Assistant [ENGL]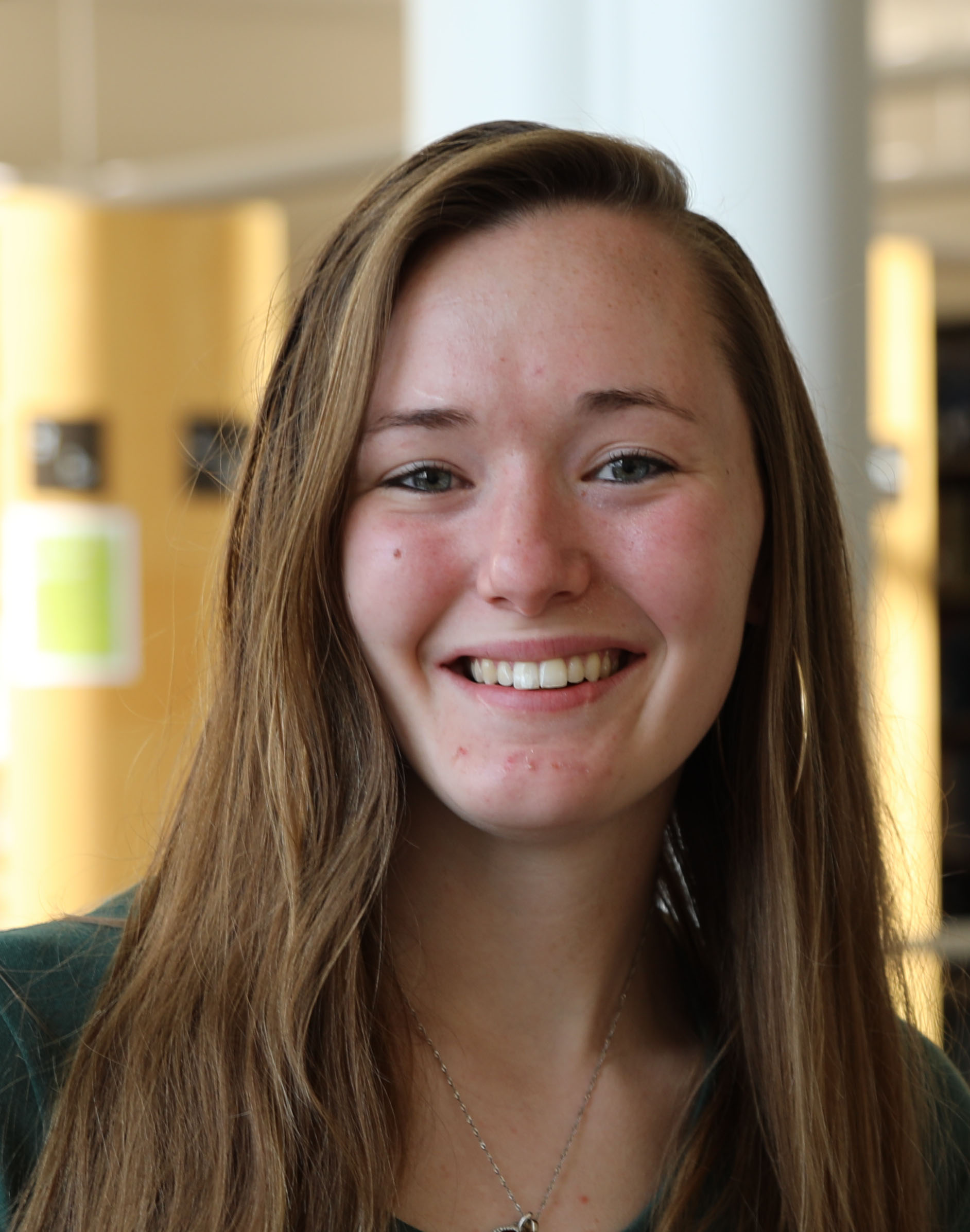 Jenna Weber is in the MA English program at Iowa State University with a specialization in literature. She graduated summa cum laude from Clarke University in Dubuque Iowa with her BA in English and Secondary Education and a minor in writing. Her areas of interest involve feminist theory, African American Literature, and multicultural studies. Jenna enjoys writing poetry, jamming to 80's music, and spending time with family and friends.
---
Haley Weideman
Graduate Assistant [ENGL]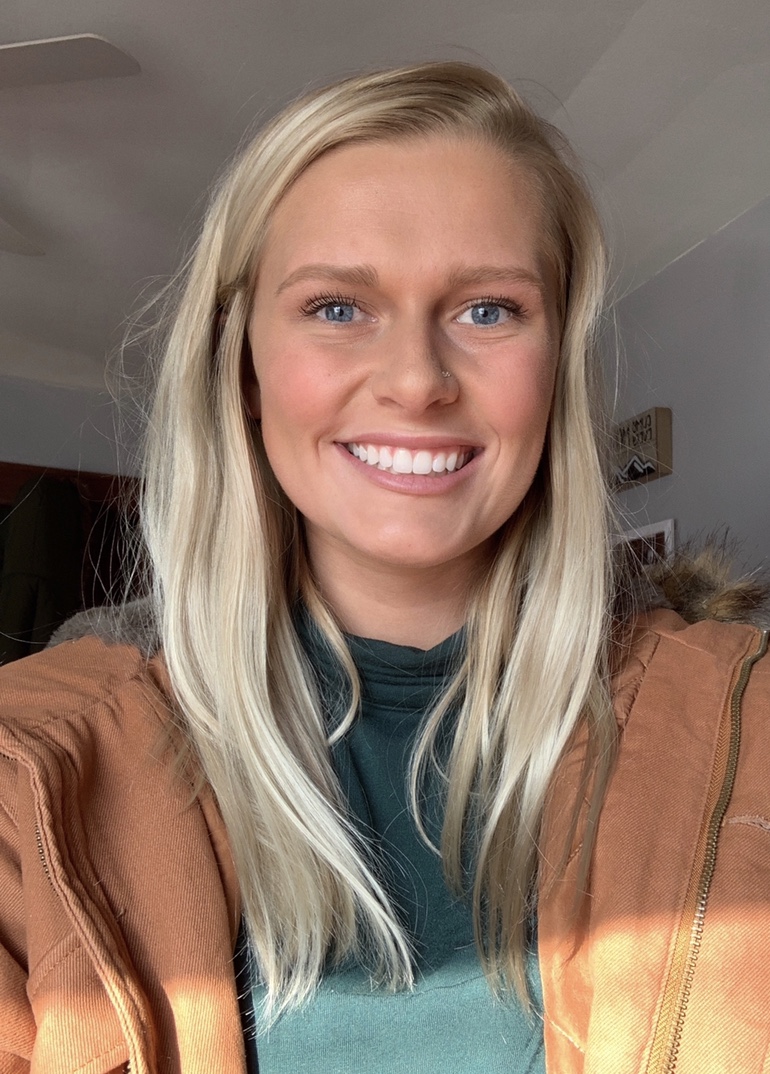 Haley Weideman is an MA student majoring in English. She graduated with highest honors from Mount Mercy University in 2020 with a major in English and minors in Diversity Studies and Creative Writing. She is currently teaching SP CM 212. Her academic interests include African American literature, LGBTQ+ literature, and focuses on Modern and Contemporary American literature.
---
Josephine Wickman
Graduate Assistant [ENGL]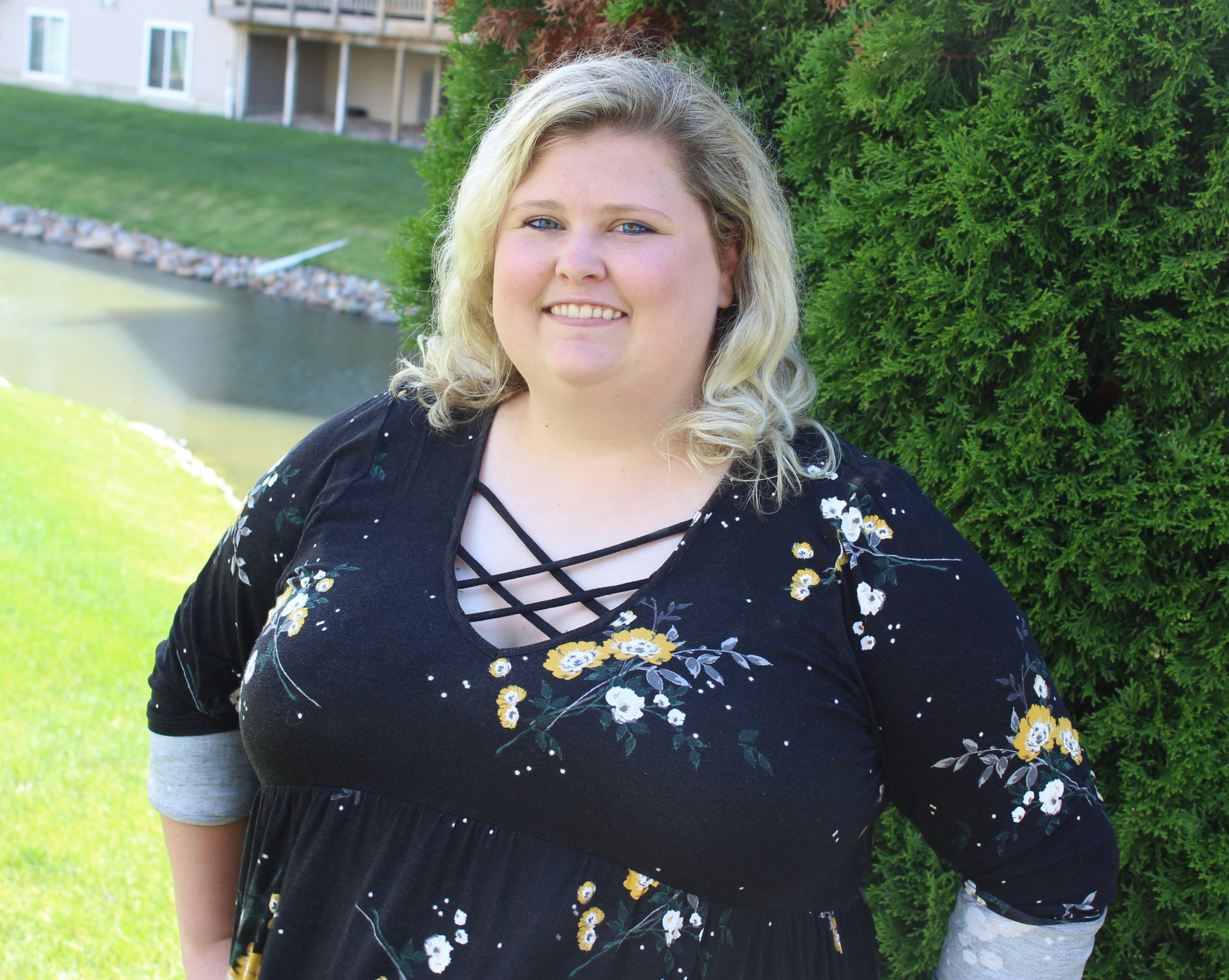 Josephine Wickman is a second-year graduate student in English Literature. She received her Bachelor's degree from Iowa State in 2019, majoring in English with a minor in Technical Communications. Josie's area of interest includes Science Fiction and Fantasy literature, and she is specifically interested in animal studies and world building.
In her free time, her hobbies cover a wide range of things. She enjoys writing and reading, Dungeons and Dragons, music of all types, gardening, and raising show goats. Josie is excited to be teaching English 250 in the fall.
---
Cynthia Wolters
Graduate Assistant [ENGL]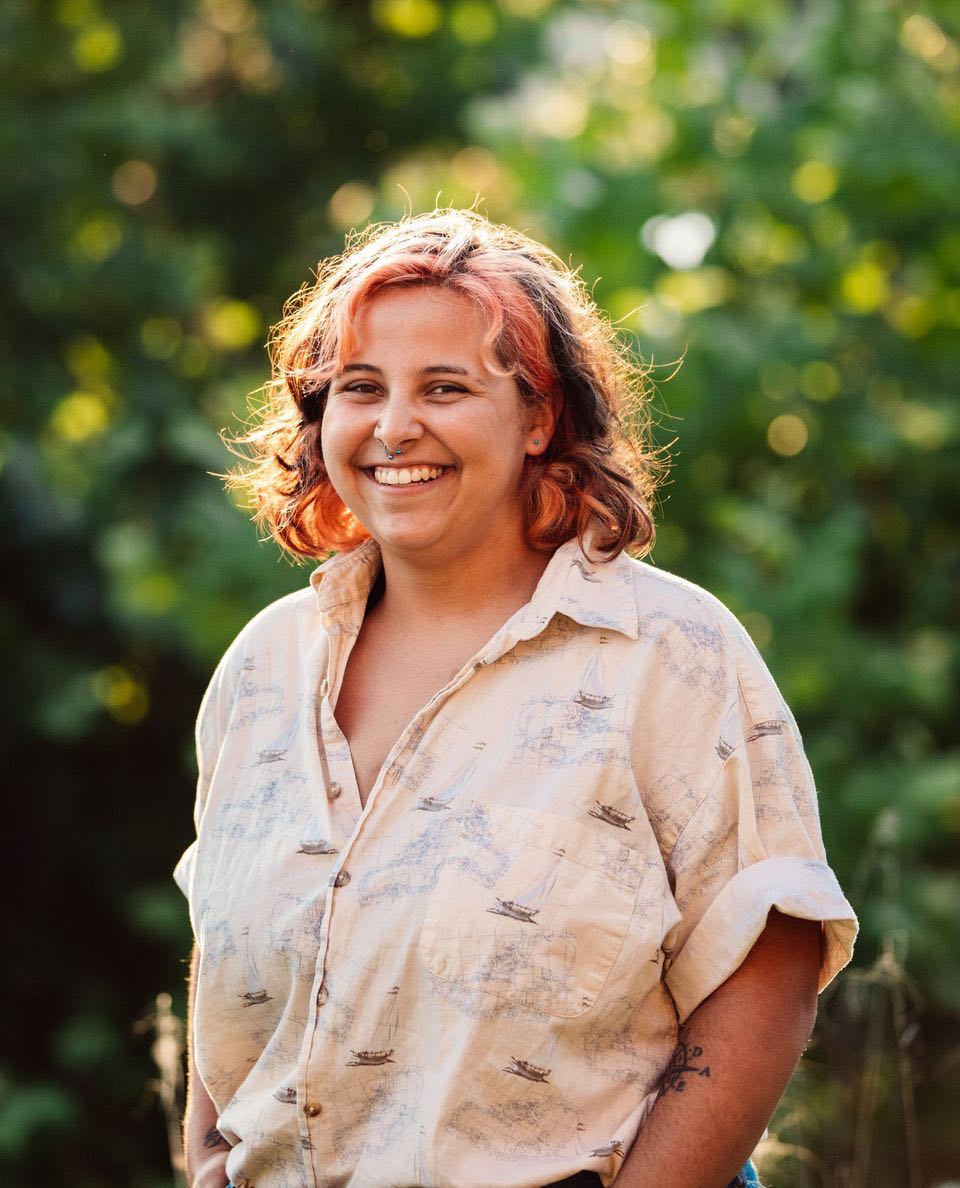 Cynthia Wolters is a first year MA student in English from Lincoln, NE. She completed her undergraduate career studying English and women's and gender studies with a minor in speech communication at Iowa State University in 2020. Her areas of interest include queer representation in pop culture, queer pedagogy, and writing and analyzing poetry as well as creative nonfiction. She resides in Ames with her cat Barbra Wolters.