April 2, 2021, 1:00-2:00pm | email kruesel@iastate.edu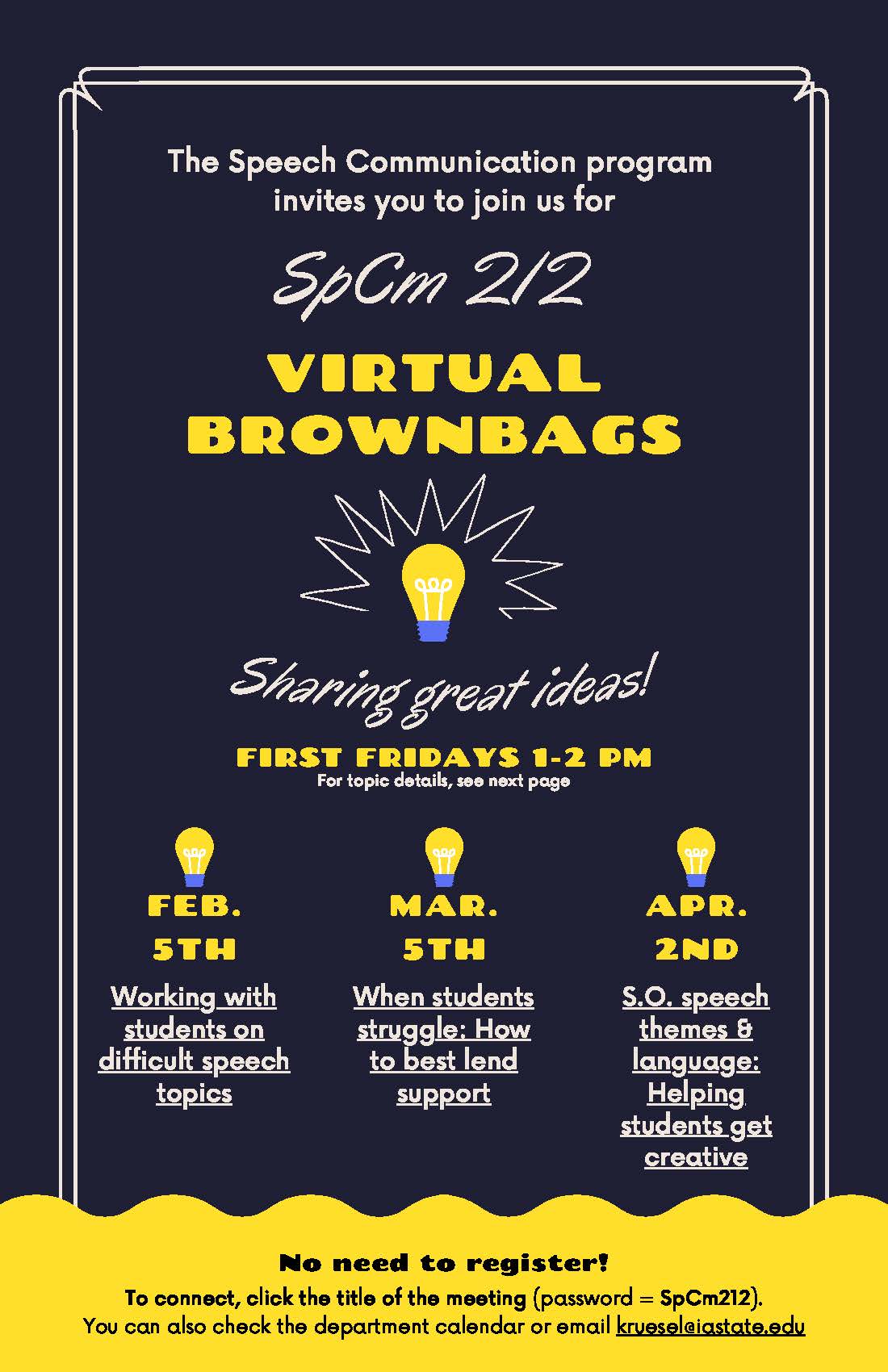 Sharing Great Ideas!
S.O. speech themes & language: Helping students get creative
with Katie Fulton, Krista Klocke, & Rachel McKenny
Theme magnification, literary devices, "reinforcing the occasion's significance"… there's a lot that's new in theSpecial Occasion Speech, and some students struggle with it.Do you want to learn how other instructors support their students throughout the S.O. speech process? Or maybe you're curious how to encourage but not "prescribe" specific creative language? Attend this session to learn from experienced instructors, and feel free to bring questions.