April 30, 2021, 1:00-2:00pm | Sign up for Zoom link.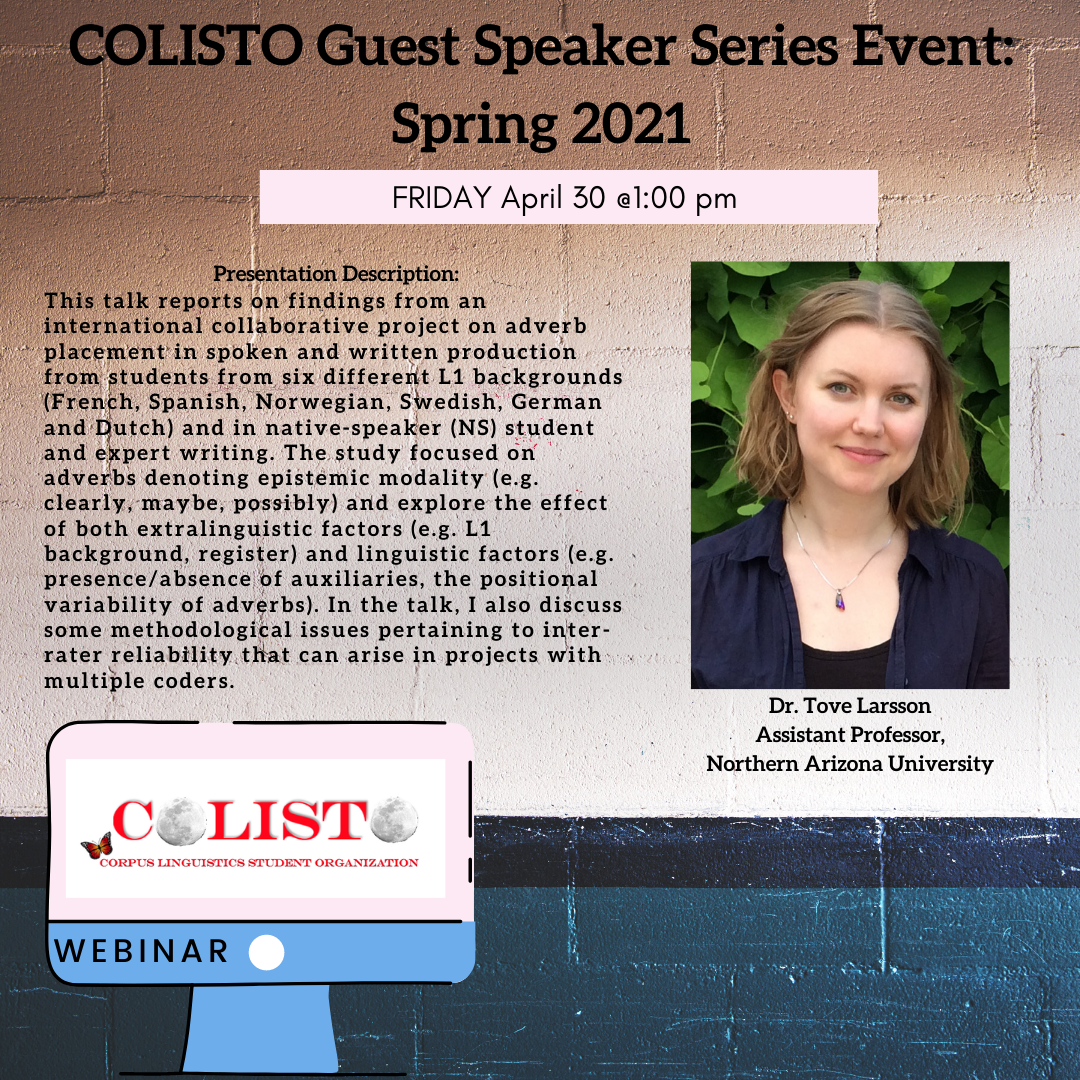 Corpus Linguistics Student Organization (COLISTO) is hosting this semester's second guest speaker talk to be held on April 30, Friday, from 1-2 pm.
Our guest speaker is Dr. Tove Larsson, who is an assistant professor at Northern Arizona University. In her talk, she will be sharing with us her recent collaborative research on adverb placement in spoken and written production from students with various L1 backgrounds. Please see the attached flyer for the details of her presentation.
To receive the Zoom link to the event, please sign up here by Thursday, April 29th.
We hope to see many of you at the talk next Friday!