The Pearl Hogrefe Visiting Writer Series events listed below are sponsored by the Pearl Hogrefe Fund, the MFA Program in Creative Writing & Environment, and the Department of English.
Each year, Iowa State University hosts dozens of environmental writers, scientists, and artists for public lectures. A selected list of speaker series events during 2015-2016 that will be of interest to creative writers is also listed below. For a complete listing of all public lectures at ISU, visit the Committee on Lectures website: http://www.lectures.iastate.edu/
---
FALL 2016
---
A Wild Life
Cheryl Strayed
Thursday, 15 Sep 2016 at 7:00 pm – Stephens Auditorium


Cheryl Strayed is the author of the #1 New York Times bestselling memoir Wild: From Lost to Found on the Pacific Crest Trail. The book and 2014 movie adaptation starring Reese Witherspoon recounts how at age 22, shattered by her mother's death and the end of her young marriage, Strayed decides to confront her emotional pain by trekking more than 1,000 miles from the Mojave Desert to the Oregon-Washington border. Now in her forties, Strayed is the cohost with Steve Almond of Dear Sugar Radio, an advice podcast for the lost, lonely and heartsick produced by WBUR Radio. She is a graduate of the University of Minnesota and holds an MFA in fiction writing from Syracuse University. Her other books include the advice essay collection Tiny Beautiful Things and the novel Torch. She is also a regular columnist for the New York Time Book Review.
In her memoir Wild Cheryl Strayed describes the sometimes harrowing, other times hilarious stories behind her solo wilderness trek on the Pacific Crest Trail and the personal journey that led her there. In this talk, Strayed will discuss what she learned about how we bear the unbearable, how we move from grief and anger to acceptance, and how we keep walking even when it seems impossible to stand.
Photo credit: Joni Kabana
Cosponsored By:
Ames Public Library Friends Foundation
Humanities Iowa
MFA Program in Creative Writing & Environment
Pearl Hogrefe Visiting Writer Series
University Library
Committee on Lectures (funded by Student Government)
---
Which Future? Fiction and the Everything Change
Margaret Atwood
Tuesday, 01 Nov 2016 at 8:00 pm – Great Hall, Memorial Union
"I think calling it climate change is rather limiting. I would rather call it the everything change." – Margaret Atwood

Margaret Atwood is an author, poet and environmental activist whose work is widely known for its commentary on the human condition and female experience. Her more than forty books include The Handmaid's Tale, The Blind Assassin, and The Heart Goes Last. Her MaddAddam trilogy, which began with the Oryx and Crake, is currently being adapted into an HBO series. Her forthcoming book, Hag-Seed, is a modern retelling of Shakespeare's The Tempest. Atwood's many international literary awards include the prestigious Booker Prize for contemporary fiction, Arthur C. Clarke Award in science fiction and the Governor General's Award for fiction in her native Canada. Atwood's critical acclaim is equally matched by her popularity among readers and following on Twitter.
Margaret Atwood on Twitter
Cosponsored By:
Ames Public Library Friends Foundation
Humanities Iowa
MFA Program in Creative Writing & Environment
Office of Sustainability
Pearl Hogrefe Visiting Writer Series
The Green Umbrella
University Library
World Affairs
Writers' Guild
Committee on Lectures (funded by Student Government)
---
My Life on the Road
Gloria Steinem
Tuesday, 11 Oct 2016 at 7:00 pm – Stephens Auditorium, Iowa State Center

No tickets – General admission seating – Doors open at 6:30

Gloria Steinem is a feminist icon, social activist, writer, editor, and champion of women's rights. She co-founded Ms. magazine, serving as an editor for fifteen years, and helped co-found New York magazine. The National Women's Political Caucus is among the many groups she helped found, and her books include the collection of essays Outrageous Acts and Everyday Rebellions, Revolution from Within, Moving Beyond Words and her memoir, My Life on the Road, detailing her more than thirty years as a feminist organizer.
Gloria Steinem travels in this and other countries as an organizer and lecturer and is a frequent media spokeswoman on issues of equality. She is particularly interested in the shared origins of sex and race caste systems, gender roles and child abuse as roots of violence, non-violent conflict resolution, the cultures of indigenous peoples, and organizing across boundaries for peace and justice. She now lives in New York City and has just finished a book detailing her more than thirty years on the road as a feminist organizer.
She continues to serve as a consulting editor for Ms., and was instrumental in the magazine's move to join and be published by the Feminist Majority Foundation. As a freelance writer, she was published in Esquire, The New York Times Magazine, and women's magazines as well as for publications in other countries. She has produced a documentary on child abuse for HBO, a feature film about the death penalty for Lifetime, and been the subject of profiles on Lifetime and Showtime.
Her writing also appears in many anthologies and textbooks, and she was an editor of Houghton Mifflin's The Reader's Companion to U.S. Women's History.
Cosponsored By:
Ames Public Library Friends Foundation
Carrie Chapman Catt Center for Women & Politics
Margaret Sloss Women's Center
National Affairs
Society for the Advancement of Gender Equity
University Library
Women's & Gender Studies
Committee on Lectures (funded by Student Government)
---
SPRING 2017
---
Spring 2017 Invited Speakers
(Un)Natural Histories: From Fantasy to Historical Fiction — A Reading
DAVID ANTHONY DURHAM & BENJAMIN PERCY
Thursday, March 23
Sun Room, Memorial Union — 8 PM
 
From Fantasy to Historical Fiction: Two Novelists on Craft
Sun Room, Memorial Union — 2 – 3:30

David Anthony Durham is the author of seven novels: The Risen, The Sacred Band, The Other Lands, Acacia (John W Campbell Award Winner, Finalist for the Prix Imaginales), Pride of Carthage (Finalist for the Legacy Award), Walk Through Darkness (NY Times Notable Book) and Gabriel's Story (NY Times Notable Book, Hurston/Wright Legacy Award Winner). His writing ranges from literary novels of the African-American experience, to historical fiction set in the ancient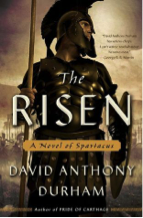 world, to fantasy and science fiction. His novels have been published in French, German, Italian, Polish, Portuguese, Romanian, Russian, Spanish and Swedish. He writes for the Wild Cards series of collaborative novels, edited by George RR Martin, with stories appearing in Fort Freak, Lowball, High Stakes and forthcoming in Texas Hold 'Em. Other short fiction has been anthologized in Unbound, Unfettered, It's All Love, and in Gumbo: A Celebration of African American Writing. Four of his novels have been optioned for development as feature films. He teaches fiction in the Stonecoast MFA Program at the University of Southern Maine. http://www.davidanthonydurham.com/

Benjamin Percy is the author of three novels, most recent among them The Dead Lands (Grand Central/Hachette), a post-apocalyptic reimagining of the Lewis and Clark saga. He is also the author of  Red Moon (Grand Central/Hachette) and The Wilding (Graywolf Press), as well as two books of short stories, Refresh, Refresh (Graywolf Press) and The Language of Elk (Grand Central/Hachette). His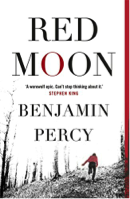 craft book — Thrill Me: Essays on Fiction — was published by Graywolf Press in 2016, and his new novel, The Dark Net, is forthcoming from Houghton Mifflin Harcourt in 2017.
Percy's fiction and nonfiction have been read on National Public Radio, performed at Symphony Space, and published by Esquire, GQ, Time, Men's Journal, Outside, The Wall Street Journal, The Paris Review, McSweeney's, Ploughshares, Glimmer Train, and Tin House. He also writes the Green Arrow and Teen Titans series at DC Comics. His honors include a fellowship from the National Endowment for the Arts, the Whiting Writers' Award, two Pushcart Prizes, the Plimpton Prize, and inclusion in Best American Short Stories and Best American Comics. He is a member of the WGA screenwriters' guild and has sold scripts to FOX and Starz. He currently has several film and TV projects in development. Percy has taught at several colleges and universities, including the Iowa Writers' Workshop. http://benjaminpercy.com/
---
Eco-Theatre: The Intersection of Art, Politics, and Environmental Science Activists – A Playwright's Talk
PAULA CIZMAR
Tuesday, April 4
South Ballroom, Memorial Union — 8 PM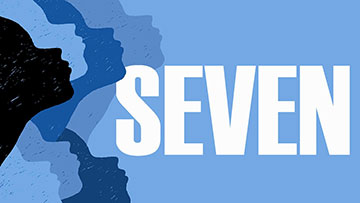 Paula Cizmar is a playwright whose work often combines poetry with politics and is concerned with the way stories get told in a culture—and with who or what gets left out of
the discussion.  Her work has been produced at Portland Stage Company, the Women's Project, the Jungle Theatre (Minneapolis), San Diego Rep, and Playwrights Arena @ LATC, among others.  New plays include Antigone X, which opened in February 2017 at the USC MFA Rep, and January, which was workshopped in New York in 2016 as part of the New Play Development Series at MultiStages Theatre, directed by Lorca Peress; another of her new plays, The Last Nights of Scheherazade, is the recipient of the 2016 Israel Baran Award at Will Geer's Theatricum Botanicum.  Her environmental plays include Strawberry, presented as a reading at Tactical Reads at Atwater Village Theatre, and The Chisera, selected for the 2016 Mach 33 Festival of New Plays, and performed in a workshop production at Cosumnes River College, directed by Cheri Fortin. Among Paula's many awards are an NEA grant, a Drama-Logue Award, and a TCG/Mellon On the Road grant.   She has received commissions from numerous theatres including Center Theatre Group, Salt Lake Acting Company, Echo Theatre, Portland Stage Company, and Playwrights Arena. She is one of the authors of Seven, the documentary theatre piece about human rights defenders which has been translated into 20+ languages and has been performed in 32 countries. Paula is also one of seven women commissioned to write The Hotel Play, a site-specific work marking the 25th anniversary of Playwrights Arena, a theatre that was formed during the civil uprising in Los Angeles following the verdict in the Rodney King beating case of 1992.   The play asks:  Have we made any progress in race relations?  Are we better off now? The play runs through April 2017.  Paula is an Associate Professor of Theatre in Playwriting at the University of Southern California's School of Dramatic Arts.  More information: www.paulacizmar.com
---
MFA PROGRAM "HOME VOICES" ALUMNI FESTIVAL
Readings, a catered reception, and book publication celebration for four MFA and MA program alumni.
Friday, April 21
Ames Public Library, 515 Douglas Avenue
Readings & Catered Reception — 5 PM – 8 PM
Lauren K. Alleyne is the author of Difficult Fruit (Peepal Tree Press, 2014). She holds an MFA in Poetry and a graduate certificate in Feminist, Gender, and Sexuality Studies from Cornell University, and an MA in English and Creative Writing from Iowa State University. Alleyne's fiction, non-fiction, interviews, and poetry have been widely published in journals and anthologies such as Women's Studies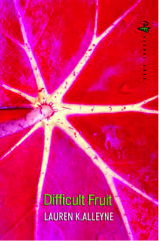 Quarterly, Guernica, The Caribbean Writer, Black Arts Quarterly, The Cimarron Review, Crab Orchard Review, Gathering Ground, and Growing Up Girl, among others. Her work has earned several honors and awards, most recently the Picador Guest Professorship in Literature at the University of Leipzig, Germany, a 2014 Iowa Arts Council Fellowship, and first place in the 2016 Split This Rock Poetry Contest. Alleyne is a Cave Canem graduate, and is originally from Trinidad and Tobago. She currently works at James Madison University as Assistant Director of the Furious Flower Poetry Center and an Associate Professor of English. http://www.laurenkalleyne.com/bio.html
---

Lindsay Tigue is the author of System of Ghosts, which was the winner of the Iowa Poetry Prize and was published by the University of Iowa Press in 2016. She writes poetry and fiction and her work appears in Prairie Schooner, Blackbird, Verse Daily, Poetry Daily, Rattle, diode, and Hayden's Ferry Review, among other journals. She was a Tennessee Williams scholar at the Sewanee Writers' Conference,
a James Merrill fellow at the Vermont Studio Center, and a former graduate assistant at the Georgia Review. She is a graduate of the MFA program in Creative Writing and Environment at Iowa State University and is a current PhD student in Creative Writing at the University of Georgia. She is originally from Michigan and now lives in Athens, Georgia. https://lindsaytigue.wordpress.com/about/
---

Melissa L. Sevigny grew up in Tucson, Arizona where she fell in love with the Sonoran Desert's ecology, geology and dark desert skies. Her lyrical nonfiction and poetry explores the intersections of science, politics, and history, with a focus on the American Southwest. Sevigny is the author of two nonfiction books, Mythical River: Chasing the mirage of new water in the American Southwest (University of Iowa Press, 2016) and Under Desert Skies: How Tucson mapped the way to the moon and planets (University of Arizona Press, 2016). She earned a B.S. in Environmental Science & Policy from the University of Arizona and an M.F.A. in Creative Writing and Environment from Iowa State University. She has worked as a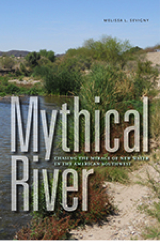 science communicator in the fields of water policy, sustainable agriculture, and planetary scienceShe is currently the Science & Technology Reporter for KNAU (Arizona Public Radio) in Flagstaff, Arizona. https://melissasevigny.com/about/
---

Lucas Southworth grew up in Oak Park, IL and has studied writing at Knox College, Iowa State University and the University of Alabama, where he received his MFA. His stories can be found online and in print from Conjunctions, Mid-American Review, Willow Springs, Hayden's Ferry Review, West Branch, and others. He is an assistant professor
in writing at Loyola University Maryland, where he
specializes in teaching screenwriting and fiction. He serves as an editor at Slash Pine Press and at the Baltimore Review.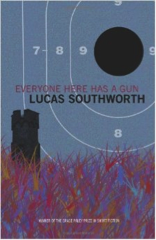 http://everyoneherehasagun.blogspot.com/
---
THANKS TO THE FOLLOWING SPONSORS WHO MADE THIS SERIES POSSIBLE:
Humanities Iowa
Pearl Hogrefe Fund
MFA Program in Creative Writing & Environment
Department of English
Lectures Program
ISU Writer's Guild
Ames Public Library