The Pearl Hogrefe Visiting Writer Series events listed below are sponsored by the Pearl Hogrefe Fund, the MFA Program in Creative Writing & Environment, and the Department of English.
Each year, Iowa State University hosts dozens of environmental writers, scientists, and artists for public lectures. A selected list of speaker series events during 2017-2018 that will be of interest to creative writers is also listed below. For a complete listing of all public lectures at ISU, visit the Committee on Lectures website: http://www.lectures.iastate.edu/
---
FALL 2017
---
Medical Apartheid: The History of Experimentation on Black Americans
Harriet Washington
Monday, September 18, 2017, Great Hall/South Ballroom/Oak Room
Harriet Washington is the author of Medical Apartheid: The Dark History of Medical Experimentation on Black
Americans from Colonial Times to the Present, winner of the National Book Critics Circle Nonfiction Award, a PEN award, and Gustavus Myers Award. The book has been described as "the first and only comprehensive history of medical experimentation on African Americans." She has been a fellow in ethics at the Harvard Medical School, a fellow at the Harvard School of
Public Health, and a senior research scholar at the National Center for Bioethics at Tuskegee University.  She focuses mainly upon bioethics, history of medicine, African American health issues and the intersection of medicine, ethics and culture, and is the first social history of medical research with African Americans. The book Her newest book, Infectious Madness, Washington looks at the connection between germs and mental illness. As a journalist and editor, she has worked for USA Today and several other publications, been a Knight Fellow at Stanford University and has written for such academic forums as the Harvard Public Health Review and The New England Journal of Medicine.
---
SPRING 2018
---
The Artist in the World: Poetry & Playwriting
Heather Derr-Smith & Charissa Menefee
Sunday, February 18, 2018, at 2:00 pm—Campanile Room, Memorial Union
THIS EVENTS HAS BEEN POSTPONED! CHECK BACK FOR FURTHER ANNOUNCEMENTS.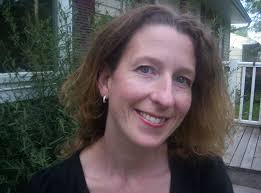 Heather Derr-Smith is the author of four books of poetry including The Bride Minaret, Tongue Screw, and Thrust,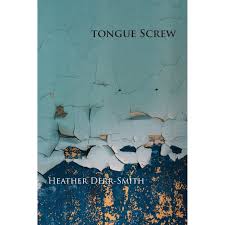 which was published in 2017 and awarded the Lexi Rudnitsky Editors' Prize.  She's a graduate of the University of Virginia and the Iowa Writers' Workshop, and she lives in Des Moines, Iowa. Derr-Smith's work addresses issues of social justice and slow violence. Her first collection, Each End of the World, documents experiences she had while working in a refugee camp in Gašinci, Croatia in 1994, during the wars in the former Yugoslavia. In The Bride Minaret, she contemplates personal and global issues of exile and identity. The poems were written in Damascus, Syria, where Derr-Smith interviewed Iraqi and Palestinian refugees during the Iraq war troop surge of 2007.
Charissa Menefee is a playwright, poet, and director.  Her historical play, The Figurehead, about the final days of England's James I, was developed by the Utah Shakespeare Festival's New American Playwrights Project and was a finalist for the Julie Harris Playwright Award.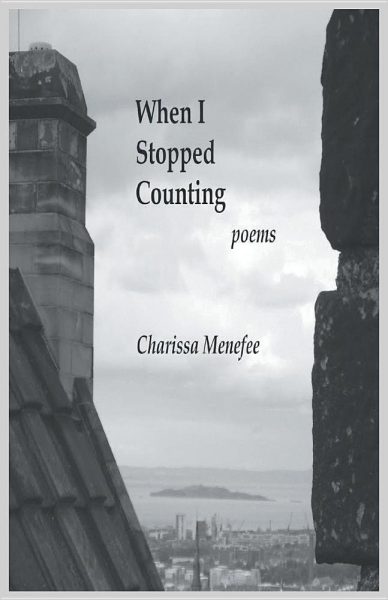 How Long is Fifteen Minutes?, which considers the effects of sudden fame on ordinary women, was supported by a grant from Iowa State's Center for Excellence in the Arts and Humanities and featured in Tennessee Women's Theatre Project's annual festival; the play's anchoring monologue, Recognize Me, is currently in production as a short >film, directed by Menefee.  Our Antigone, adapted from the Sophocles classic, was commissioned by Iowa's Story Theatre Company and premiered in the spring of 2017.  Her work can also be found in Smith & Kraus' 105 Five-Minute Plays for Study and Performance.  Menefee's poetry chapbook, When I Stopped Counting, is available from Finishing Line Press, and her poetry has been published in Adanna, Terrene, Poetry South, The Paddock Review, Poets Reading the News, Amygdala, Twyckenham Notes, and Telepoem Booths.  Menefee has been a Tennessee Williams Scholar at the Sewanee Writers' Conference, and she is a 2018 Writer-in-Residence at Fairhope Center for the Writing Arts.  She teaches scriptwriting, dramatic literature, and performance at Iowa State University.
Food Security
Winona LaDuke
Wednesday, 28 Mar 2018 at 7:00 pm – Great Hall, Memorial Union
Winona LaDuke
(Anishinaabe) is founder and Co-Director of Honor the Earth, a national advocacy group encouraging public support and funding for native environmental groups, working nationally and internationally on climate change, renewable energy, sustainable development, food systems and environmental justice. A graduate of Harvard and Antioch Universities with advanced degrees in rural economic development, LaDuke has devoted her life to protecting the lands and life ways of Native communities. In her own community in northern Minnesota, she is the founder of the White Earth Land Recovery Project, one of the largest reservation based non-profit organizations in the country, and a leader on culturally-based sustainable development strategies, renewable energy and food systems. In this work, LaDuke also works to protect Indigenous plants and heritage foods from patenting and genetic engineering.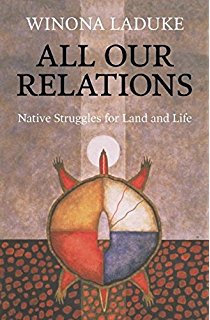 In addition to numerous articles, LaDuke is the author of a number of non-fiction titles including All Our Relations, The Winona LaDuke Reader, Recovering the Sacred: the Power of Naming and Claiming, Food is Medicine: Recovering Traditional Foods to Heal the People, The Militarization of Indian Country, and her most recent The Winona Laduke Chronicles: Stories from the Front Lines in the Battle for Environmental Justice. She has also penned a work of fiction, Last Standing Woman, and a children's book, In the Sugarbush.
Other honors include the Reebok Human Rights Award, the Thomas Merton Award, the Ann Bancroft Award, the Global Green Award, and the International Slow Food Award for working to protect wild rice and local biodiversity. LaDuke also served as Ralph Nader's vice-presidential running mate on the Green Party ticket in the 1996 and 2000 presidential elections.
Bad Feminist
Roxane Gay
Thursday, 05 Apr 2018 at 8:00 pm – Great Hall, Memorial Union

Roxane Gay is an author and cultural critic whose collection of essays Bad Feminist is considered the quintessential exploration of modern feminism. In her most recent book, Hunger: A Memoir of (My) Body, Gay reflects on her struggles with weight, trauma, and self-image. Her other books include the novel An Untamed State and a collection of short stories, Difficult Women. She recently became the first black woman to ever write for Marvel, with the comic series World of Wakanda. Gay is a contributing op-ed writer for The New York Times, was the coeditor of PANK, and was the nonfiction editor at The Rumpus. She teaches writing at Eastern Illinois University.
Telling Necessary Stories: Q & A on the Craft of Writing with Roxane Gay
Thursday, 05 Apr 2018 at 4:00 – 5:00 pm – Pioneer Room, Memorial Union
"When I write, I want to tell necessary stories, whether I am writing fiction or nonfiction. I want to make readers think and feel intensely. It's not up to me as a writer to tell readers why they should care. We all come to reading in different ways for different reasons. I can only hope that more often than not, I am putting something meaningful on the page."
—Roxane Gay, Kore Press, "An Interview with Roxane Gay"
In this informal moderated craft talk, writers will have the opportunity to ask questions and hear Roxane Gay discuss her own writing process.
Writing Science Fiction Thrillers in the Age of Climate Change
Paolo Bacigalupi
Tuesday, April 17, 2018 at 7:00 pm – Great Hall, Memorial Union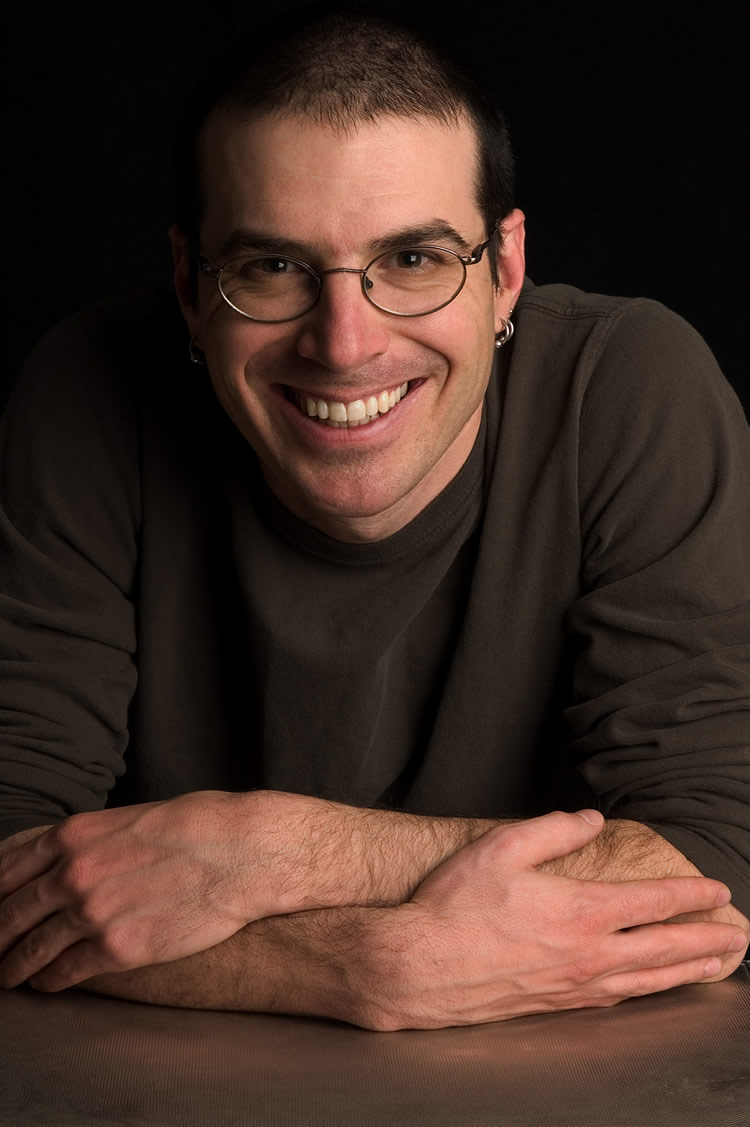 Paolo Bacigalupi is an award-winning science fiction and fantasy writer and author of several popular dystopian novels for young adults, including Ship Breaker and, most recently, Tool of War. His debut novel, The Windup Girl, received Hugo and Nebula Awards and was named one of the ten best novels of 2009 by Time Magazine. A work of environmental science fiction, it explores the unintended effects of bioengineering and a future world in which fossil fuels are no longer viable. Bacigalupi's latest novel for adults, The Water Knife, is a near-future thriller about climate change and drought in the southwestern United States.  Pearl Hogrefe Visiting Writers Series

Paolo Bacigalupi's work has appeared in WIRED, Slate, Salon.com, High Country News, OnEarth Magazine, The Magazine of Fantasy and Science Fiction and Asimov's Science Fiction Magazine. His debut young adult novel, Ship Breaker, was a National Book Award finalist, and its sequel, The Drowned Cities, received Kirkus Review's Best of YA Book Award in 2012. His short fiction been nominated for three Nebula Awards, four Hugo Awards, and won the Theodore Sturgeon Memorial Award for best science fiction short story of the year. It is collected in Pump Six and Other Stories, a Locus Award winner for Best Collection and also a Best Book of the Year by Publishers Weekly.
Writing Brave:  Q & A on the Craft of Writing with Paolo Bacigalupi
Paolo Bacigalupi
Tuesday, April 17, 2018 at 2:10-3:00 pm – Gallery, Memorial Union
"One thing stands out to me: I like writers. I like those people who struggle to say something with fiction. Those people who struggle to shape an idea, or a character or a scene, struggle to get a voice and hold on to it through the whole of a long project. I like those people who do not gaggle about with theoretical abstractions of what a book should be, or could be, or might be, but instead dare to face the thing that they actually can create, and that will never come close to the platonic ideal of whatever some outsider will say is good. I like the people who dare the messy complexity of hundreds of thousands of words, tangled, all connected, all influenced by one another, lace webworks, painstakingly and messily constructed. Those webs of story might shake in the wind, and might come apart when people prod them, might barely manage to cling to a shape, but I love them for their bravery."
—Paulo Bacigalupi, "A Thought About Writers"
In this informal moderated craft talk, writers will have the opportunity to ask questions and hear Paolo Bacigalupi discuss his own writing process.
---
THANKS TO THE FOLLOWING SPONSORS WHO MADE THIS SERIES POSSIBLE:
Pearl Hogrefe Fund
MFA Program in Creative Writing & Environment
Department of English
Lectures Program
ISU Writer's Guild
Ames Public Library