The Pearl Hogrefe Visiting Writer Series events listed below are sponsored by the Pearl Hogrefe Fund, the MFA Program in Creative Writing & Environment, and the Department of English.
Each year, Iowa State University hosts dozens of environmental writers, scientists, and artists for public lectures. A selected list of speaker series events during 2017-2018 that will be of interest to creative writers is also listed below. For a complete listing of all public lectures at ISU, visit the Committee on Lectures website: http://www.lectures.iastate.edu/
---
FALL 2018
---
Latina Memories: A Chilean Human Rights Perspective
Marjorie Agosín
Monday, September 17, 2018, 7:00 pm, Sun Room, Memorial Union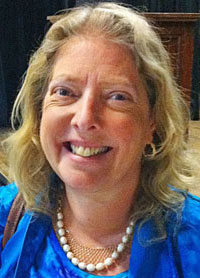 Marjorie Agosín is an author, poet, and human rights activist known for her outspokenness for women's rights in Chile. Agosín was raised in Chile by Jewish parents, and her writings demonstrate a unique blending of Jewish and South American cultures. Her family moved to the United States to escape the horrors of the Pinochet takeover. Both her scholarship and her creative work focus on social justice, feminism, and remembrance. Agosín's many awards include the Pura Belpré Award for I Lived on Butterfly Hill; the Letras de Oro Prize for her poetry, and a United Nations Leadership Award for Human Rights. She is currently a professor of Spanish at Wellesley College.
Marjorie Agosín has written or edited more than eighty books. Her collections include The Angel of Memory (2001), The Alphabet in My Hands: A Writing Life (2000), Always from Somewhere Else: A Memoir of my Chilean Jewish Father (1998), An Absence of Shadows (1998), Melodious Women (1997), Starry Night: Poems (1996), and A Cross and a Star: Memoirs of a Jewish Girl in Chile (1995). The Chilean government has honored Marjorie Agosín with a Gabriela Mistral Medal for Lifetime Achievement.
Man Cave: A One-Man Sci-Fi Climate Change Tragicomedy
Timothy Mooney, Playwright/Actor
December 2, 2018, 7:30 pm, 308 Carver Hall
MAN CAVE finds the "last man on earth" (coincidentally, "Tim") burrowed into what is essentially a Hobbit home, somewhere in Canada, broadcasting into a microphone for whomever might yet be out there.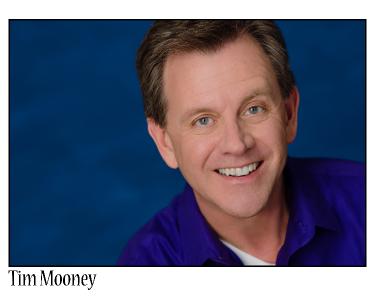 Realizing that perhaps there may not be anyone still listening, Tim turns his attention to warning whatever far corners of the universe may still be out there receiving radio waves.
Timothy Mooney, author of the acting textbook, Acting at the Speed of Life; Conquering Theatrical Style, and The Big Book of Molière Monologues, has given thousands of students their first introduction to Molière through his one-man play, Molière Than Thou. Mr. Mooney is the former founder and editor of The Script Review and was the Artistic Director of Chicago's Stage Two Theatre, where he produced nearly fifty plays in five years. When Stage Two needed a new Tartuffe, Mr. Mooney found himself taking on the hilarious world of Molière, eventually writing seventeen hilarious rhymed variations of Molière's plays with an impish sense of rhyme (most published by Playscripts, Inc. and Stage Rights). These plays have been produced and celebrated around the world, with high school productions of Mooney's Misanthrope, Miser, Imaginary Invalid, and Tartuffe going on to state finals in Massachusetts, Texas, Wisconsin, Virginia, North Carolina, and Alabama, while his Doctor in Spite of Himself took third place in the Scottish Community Drama Association National Festival.  Tim, now operating as the not-for-profit "Timothy Mooney Repertory Theatre," continues to present Molière across North America, along with Lot o' Shakespeare, The Greatest Speech of All Time, Ten Epic Plays at a Breakneck Pace , Breakneck Hamlet, and Breakneck Julius Caesar.  Tim also teaches classical performance and performs his one-man sci-fi thriller, Criteria, and his new climate change tragicomedy, Man Cave.
---
SPRING 2019

---
MFA Program Home Voices Festival
Ames Public Library, Farwell T. Brown Auditorium
Sunday, January 27, 2019, 2:00 – 5:00 pm     
Join us for a celebration of the accomplishments of alumni of Iowa State University's Creative Writing and Environment MFA program and MA Program in English (Creative Writing), including readings and a panel discussion, along with readings by special guests, current MFA students, Crystal Stone and Eric Fisher Stone.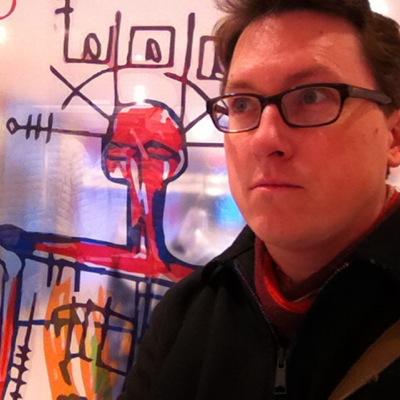 Colin Rafferty is the author of Hallow This Ground, a collection of essays on monuments and memorials published in 2016 by Break Away Books/Indiana University Press.  His essays have appeared in Utne Reader, Bellingham Review, Fourth Genre, Brevity, and many more.  He's a graduate of Kansas State University (BA), Iowa State University (MA in English-Creative Writing) and the University of Alabama (MFA).   Rafferty teaches nonfiction writing at the University of Mary Washington in Fredericksburg, Virginia where he is an Associate Professor of English.  Currently, he is at work on a variety of projects, including an essay collection about the presidents of the United States, a series of audio essays utilizing public domain recordings, and a book about the Vietnam War and American memory. He lives in Richmond, Virginia, with his wife, the poet Elizabeth Wade, and their dog.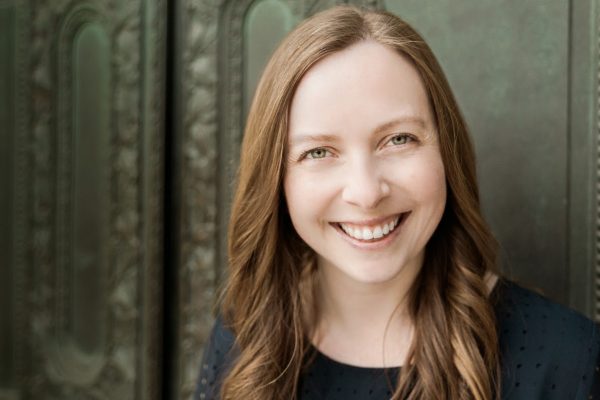 Marissa Landrigan is the author of The Vegetarian's Guide to Eating Meat (Greystone Books, 2017), a memoir chronicling her journey from vegetarian to ethical omnivore. Her creative nonfiction has appeared in numerous journals, including The Atlantic, Creative Nonfiction, Salon, Guernica, Orion, Gulf Coast, The Rumpus, Diagram, South Loop Review, and others. She holds an MFA in Creative Writing & Environment from Iowa State University and is currently an Associate Professor at the University of Pittsburgh at Johnstown, where she teaches creative, digital, and professional writing. She lives in Pittsburgh with her husband, daughter, and their dog.

John Linstrom grew up in South Haven, Michigan, the hometown of the great Progressive Era horticulturist and New Agrarian philosopher Liberty Hyde Bailey. Linstrom began researching Bailey's life and work while a student in the MFA Program in Creative Writing and Environment at Iowa State University.  After graduation, Linstrom served as Executive Director of the Liberty Hyde Bailey Museum, and, in 2015, Counterpoint Press published his centennial edition of Liberty Hyde Bailey's ecological manifesto, The Holy Earth, with a new foreword by Wendell Berry. Linstrom's work has appeared or is forthcoming in Commonweal Magazine, Bridge Eight, Valparaiso Poetry Review, Dunes Review, and Narrative Northeast's "Eco Issue," and Prairie Gold: An Anthology of the American Heartland.  Linstrom is now co-editor with his former Bailey Museum colleague John Stempien of a collection of Bailey's garden writings, tentatively titled Marvels at our Feet: A Gardener's Companion, forthcoming from Cornell University Press in fall of 2019.  He currently lives with his fiancée in Brooklyn, where he is a doctoral candidate in English and American Literature at New York University and a member of the Space Poets collective.
Eric Fisher Stone is a third year MFA candidate at Iowa State University. He belongs to Fort Worth, Texas where he completed his undergraduate degree at Texas Christian University. His poems have appeared in Borderlands: Texas Poetry Review, Third Wednesday, The Lyric, Yellow Chair Review, Jersey Devil Press, Turtle Island Quarterly, and Uppagus, among several others. His first full length poetry collection, The Providence of Grass, was published in 2018 by Chatter House Press.
Crystal Stone grad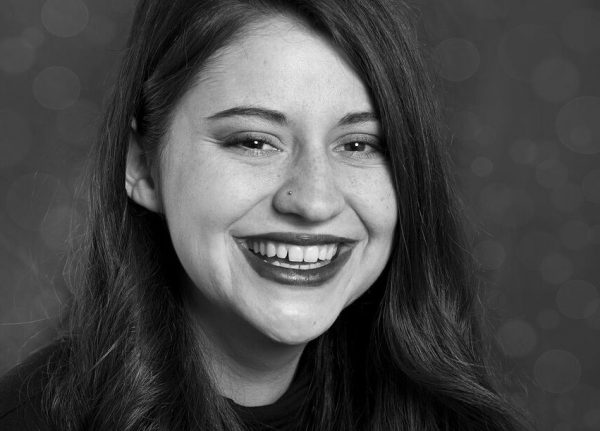 uated from Allegheny College with a BA in English January 2015. She is an MFA candidate in Creative Writing and Environment at Iowa State University and gave a TEDx talk called "The Transformational Power of Poetry" in April 2018. She currently serves as poetry editor at Flyway: Journal of Environmental Writing.  Her poetry has previously appeared or is forthcoming in Anomaly Literary Journal, Writers Resist, Drunk Monkeys, Coldnoon, Poets Reading the News, Jet Fuel Review, Southword Journal Online and others. Her first poetry collection, Knock-Off Monarch was published in December, 2018 by Dawn Valley Press.
Bringing Our Soil Back to Life
David Montgomery
Thursday, March 28, 2019, 7:00 pm, Great Hall, Memorial Union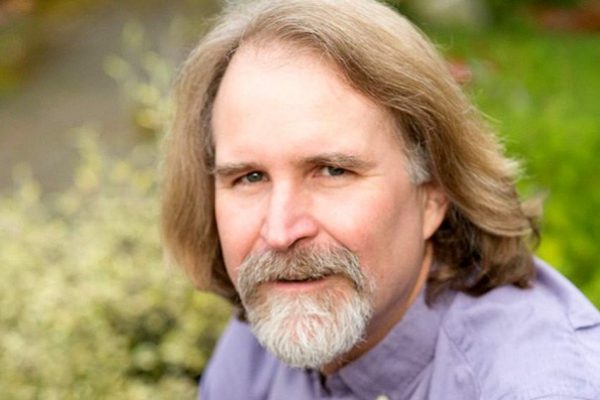 David R. Montgomery, author of Dirt: The Erosion of Civilizations, is a professor at the University of Washington, where he studies the evolution of topography and how geological processes shape landscapes and influence ecological systems. He will speak about his most recent book, Growing a Revolution: Bringing Our Soil Back to Life, and make a case for how agriculture can be the solution to global environmental problems. The book draws on his experiences visiting farms around the world as a MacArthur Fellow and explores practices that help restore soil health and fertility. Montgomery is the author of several other books, including The Hidden Half of Nature: The Microbial Roots of Life, co-written with Anne Biklé. Pesek Colloquium on Sustainable Agriculture
David Montgomery studied geology at Stanford University before earning his PhD in geomorphology at the University of California, Berkeley. His other books include King of Fish: The Thousand-Year Run of Salmon and the The Rocks Don't Lie: A Geologist Investigates Noah's Flood.
Epic, Funny, Sad, Strange, True: The Stories We Tell and Why We
Tell Them – Kira Obolensky
Monday, April 8, 2019, 8:00 pm, Pioneer Room, Memorial Union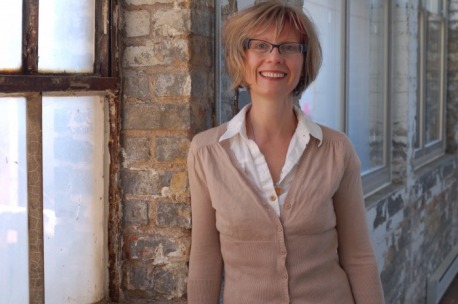 In this lecture, Kira Obolensky will talk about her work as a playwright-in-residence with the award-winning Ten Thousand Things.  Over the course of ten years, Kira has written a body of work that has been successfully performed for audiences in prisons, shelters, low-income centers, immigrant training centers, community centers, and rural Minnesota, as well as for a theatre-savvy audience in the Twin Cities. She'll discuss her discoveries and share some techniques for thinking about stories as a way to engage collective imaginations.  
Kira Obolensky is currently a Mellon Foundation Playwright-in-Residence with Ten Thousand Things, an award-winning theatre company based in Minneapolis. She has co-created and written seven plays for TTT, which have performed for audiences in prisons, shelters, teen pregnancy programs, community centers in rural and urban areas, low income senior centers, psychiatric wards, immigrant and adult education programs, chemical dependency centers, as well as to paying audiences in the Twin Cities.  Recent non-TTT productions include Stewardess (History Theater), Why We Laugh: A Terezin Cabaret (international festivals in Prague and Terezin, Fortune's Fool in Minneapolis), and Cabinet of Wonders (Gas and Electric Arts, Open Eye Figure Theatre).  Kira is a Guggenheim Fellow and the recipient of many awards and fellowships, including the Kesselring Prize and the Jerome Foundation grant. She attended Juilliard's Playwriting Program and is a core writer at The Playwrights' Center in Minneapolis. Kira teaches playwriting at the University of Minnesota and is on the faculty of Spalding University's Low-Residency MFA in Writing Program.
Renewing Reciprocity: Indigenous Food Systems and the Honorable Harvest
Robin Wall Kimmerer
Wednesday, April 17, 2019, 7:00 pm, Sun Room, Memorial Union
Robin Wall Kimmerer is a plant scientist, writer, professor, mother and enrolled member of the Citizen Potawatomi Nation. She is the author of two award-winning books, Braiding Sweetgrass: Indigenous Wisdom, Scientific Knowledge and the Teachings of Plants and Gathering Moss: A Natural and Cultural History of Mosses. Kimmerer will discuss the philosophy of reciprocal relationships in indigenous food systems and how the practice of the Honorable Harvest can serve as a model for sustainable agriculture. She is a Distinguished Teaching Professor of Environmental Biology at the State University of New York in Syracuse and the founder and director of SUNY's Center for Native Peoples and the Environment. Sustainable Agriculture Symposium Keynote
The Art of Fiction
A Reading & Conversation with Margot Livesey
Thursday, April 25, 2019, 7:00 pm, Pioneer Room, Memorial Union
Margot Livesey is the award-winning author of ten books, including a collection of stories, Learning by Heart, and eight acclaimed novels: Homework, Criminals, The Missing World, Eva Moves the Furniture, Banishing Verona, The House on Fortune Street, The Flight of Gemma Hardy, and Mercury, which was named a Best Book of 2016 by Kirkus Reviews and Barnes & Noble. Her most recent book is a collection of essays on the art of writing, The Hidden Machinery. Margot Livesey grew up in a boys' private school in the Scottish Highlands, where her father taught and her mother was the school nurse. She has been the recipient of fellowships from the Guggenheim Foundation and the National Endowment for the Arts and currently teaches at the University of Iowa Writers' Workshop. Pearl Hogrefe Visiting Writers Series
AFTERNOON CRAFT TALK
The Hidden Machinery: The Art of Writing, Margot Livesey
Thursday, April 25, 2019, 2:10 pm, Pioneer Room, Memorial Union
Join us for an informal moderated craft talk. Writers will have the opportunity to ask questions and hear Margot Livesey discuss her own writing process.
---
THANKS TO THE FOLLOWING SPONSORS WHO MADE THIS SERIES POSSIBLE:
Pearl Hogrefe Fund
MFA Program in Creative Writing & Environment
Department of English
Lectures Program
ISU Writer's Guild
Ames Public Library