WHERE SOCIAL & ENVIRONMENTAL JUSTICE MEET
The Pearl Hogrefe Visiting Writer Series is made possible each year by funding from the Pearl Hogrefe Fund and the MFA Program in Creative Writing and Environment at Iowa State University. This year the series partners with Humanities Iowa, the Ames Public Library, the Signal Poetry Festival, the ISU Lectures Program, and the English Department Goldtrap Lecture Series to bring the following authors under the theme of "Where Social & Environmental Justice Meet."
---
Fall 2019
---
Poets, Indigo Moor & Lee Ann Roripaugh — Signal Poetry Festival Reading
Friday, September 13
Public Poetry Reading
Ames Public Library
7:00 PM
Lee Ann Roripaugh is the author of five collections of poems. Her first collection, Beyond Heart Mountain, was selected by Ishmael Reed as a National Poetry Series winner. Her second, Year of the Snake, was named winner of the Association of Asian American Studies Book Award. Her third collection, On the Cusp of a Dangerous Year, was lauded as "masterful" and a "gorgeous canticle" (Maura Stanton). Her fourth, Dandarians, was described as "a work of beauty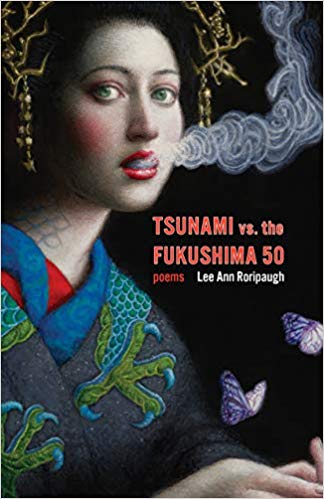 and resilience" (Srikanth Reddy). Her fifth collection is tsunami vs. the fukushima 50. Roripaugh has received an Archibald Bush Foundation Artist Fellowship, the Frederick Manfred Award from the Western Literature Association, the Randall Jarrell International Poetry Prize, and an Academy of American Poets prize. She serves as Editor-in-Chief of South Dakota Review and directs the creative writing program at the University of South Dakota, as well as being the state's Poet Laureate. She resides in Vermillion.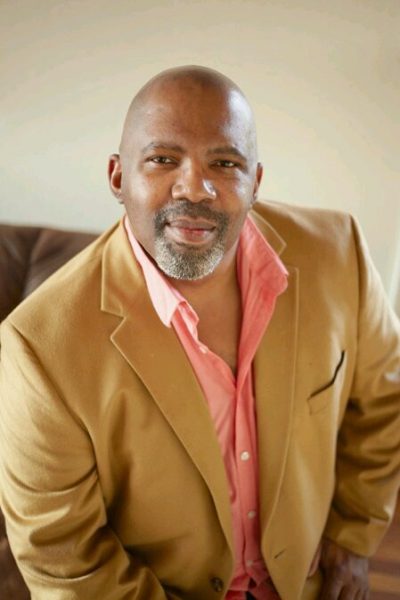 Poet Laureate of Sacramento, Indigo Moor is a poet, playwright, and fiction writer. His first book of poetry, Tap-Root, was published by Main Street Rag's in their Editor's Select Series. His second book of poetry, Through the Stonecutter's Window, won Northwestern University Press's Cave Canem prize. His third book, In the Room of Thirsts & Hungers, was also an Editor's Select choice from Main Street Rag. Three of his short plays, Harvest, Shuffling, and The Red and Yellow Quartet debuted at the 60 Million Plus Theatre's Spring Playwright's festival. His full-length stage play, Live! at the Excelsior, was a finalist for the Images Theatre Playwright Award and has been optioned for a full-length film. A graduate of the Stonecoast MFA Program at the University of Southern Maine, Indigo Moor is a Cave Canem Fellow, an advisory board member for the Sacramento Poetry Center, a resident artist at 916 ink, and a graduate member of the Artist's Residency Institute for Teaching Artists.
ADDITIONAL EVENT:
Informal Craft Talk — Indigo Moor & Lee Ann Roripaugh
Friday, September 13
2:00 – 3:30 PM

Ross 212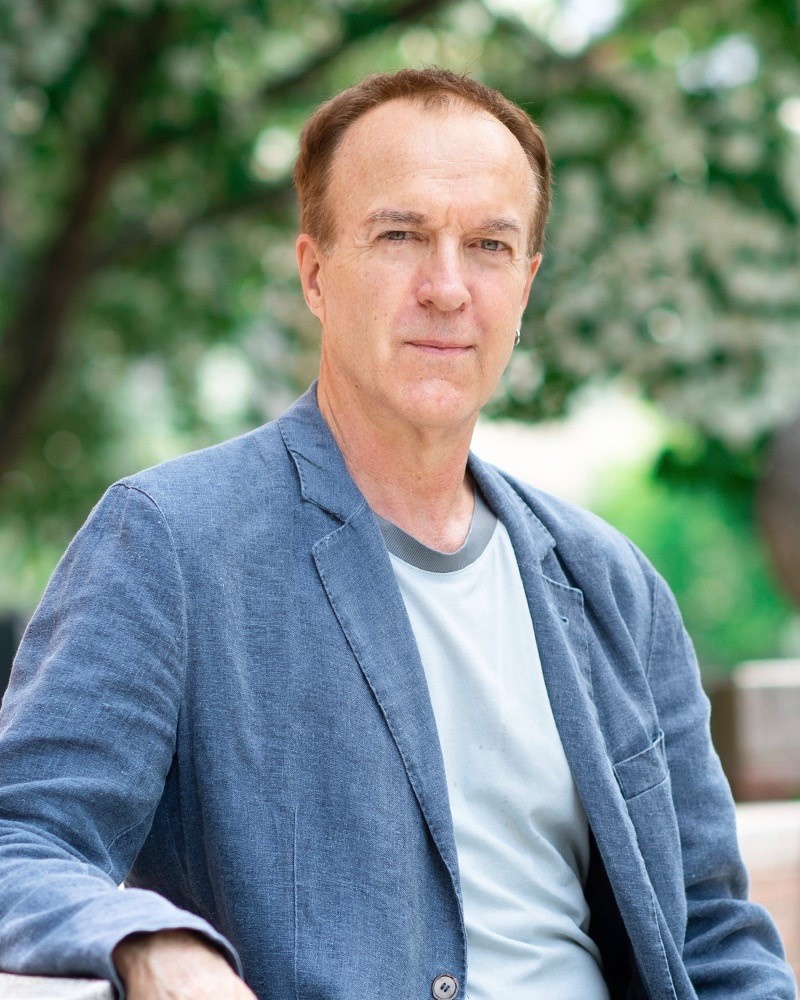 Rob Nixon  —  Environmental Martyrs and the Fate of the Forest
Monday, October 28, 7 PM
Sun Room, Memorial Union
In this talk, Nixon will address the current surge in environmental martyrdom against the backdrop of the resource wars in the Amazon and beyond. The talk will offer an international perspective on the value of our planet's inhabited forests and the threats to their viability. Nixon asks: what is the relationship between the sacrificial figure of the environmental martyr and the proliferation of sacrifice zones under neoliberal globalization? And what is the relationship between the fallen martyr and the felled tree? In conjunction with the 2019-2020 Department of English Goldtrap Speaker Series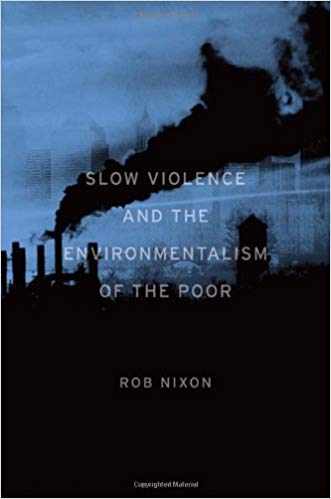 Rob Nixon is a nonfiction writer and public intellectual working in the environmental humanities and postcolonial studies. He holds the Barron Family Professor in Humanities and the Environment at Princeton University. He is the author of four books, most recently Slow Violence and the Environmentalism of the Poor.  Nixon writes frequently for the New York Times. His writing has also appeared in The New Yorker, Aeon, Atlantic Monthly, The Guardian, The Nation, London Review of Books, The Village Voice, Slate, Truthout, Huffington Post, Edge Effects, Times Literary Supplement, Chronicle of Higher Education and elsewhere.
Kristen Iversen   — Full Body Burden: Growing Up in the Nuclear Shadow of Rocky Flats
Tuesday, December 3, 7 pm
Sun Room, Memorial Union
In this lecture, Kristen Iversen will read from and discuss her process of researching her award-winning work of nonfiction, Full Body Burden: Growing Up in the Nuclear Shadow of Rocky Flats, which has been chosen by more than 25 universities for their Common Read programs and is soon to be released as a documentary.
Kristen Iversen's books include the award-winning Full Body Burden: Growing Up in the Nuclear Shadow of Rocky Flats; Molly Brown: Unraveling the Myth; Shadow Boxing: Art and Craft in Creative Nonfiction; the anthologies Doom with a View: Historical and Cultural Contexts of Rocky Flats and Don't Look Now: Things We Wish We Hadn't Seen (co-edited with David Lazar), and a forthcoming literary biography of Nikola Tesla. Her work
has appeared in the New York Times, American Scholar, The Nation, Fourth Genre, and others, and she has appeared on PBS, C-Span, NPR's Fresh Air, and BBC World Service's Outlook. Iversen has lectured widely across the US and abroad. She is Professor of Creative Writing at the University of Cincinnati and Literary Nonfiction Editor of the Cincinnati Review.
Kristen Iversen
Tuesday, December 3
Craft Talk:  Research, Art, Ethics, and Aesthetics in Creative Nonfiction
2 – 3:30 pm
Ross 212
Of further interest: Follow link to Full Body Burden Documentary Teaser
---
Spring 2020
---
MFA Program Home Voices Festival
Friday, January 31, 3-5 PM (reading & panel discussions)
Ames Public Library
Join us for this celebration of alumni of the MFA Program in Creative Writing & Environment. This yearly festival features readings and craft discussions with alums of the MFA program who have recently published books.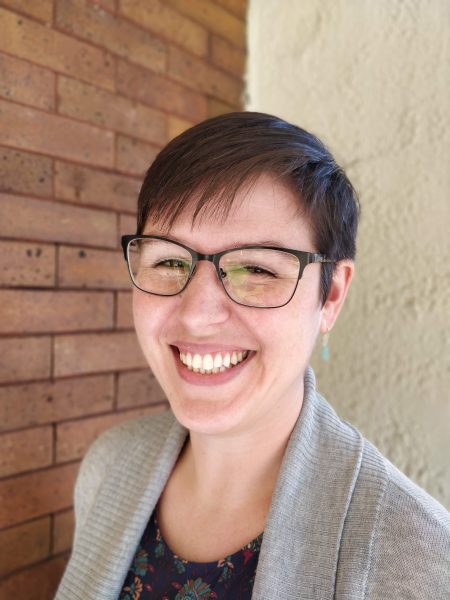 Sarah Burke is the author of Blueprints, which won the 2018 Cider Press Review Editors' Prize Book Award. Winner of the 2019 Lynda Hull Memorial Poetry Prize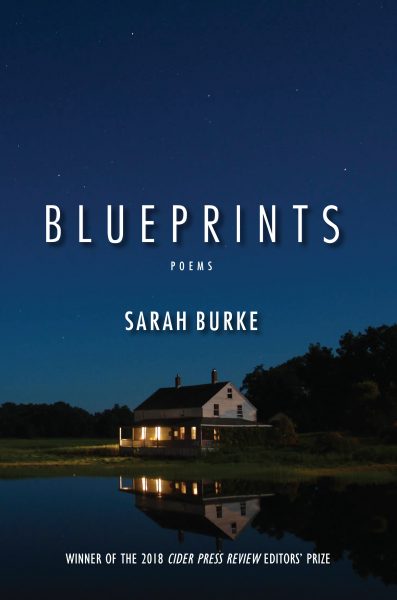 from Crazyhorse and a finalist for Narrative Magazine's Eleventh Annual Poetry Contest, she holds an MFA in creative writing and environment from Iowa State University. Her poems have appeared in 32 Poems, Beloit Poetry Journal, Cimarron Review, Cincinnati Review, Mid-American Review, Ploughshares, Wildness, and other journals. She is a member of Carlow University's Madwomen in the Attic writing community and lives in Pittsburgh with her husband and daughter.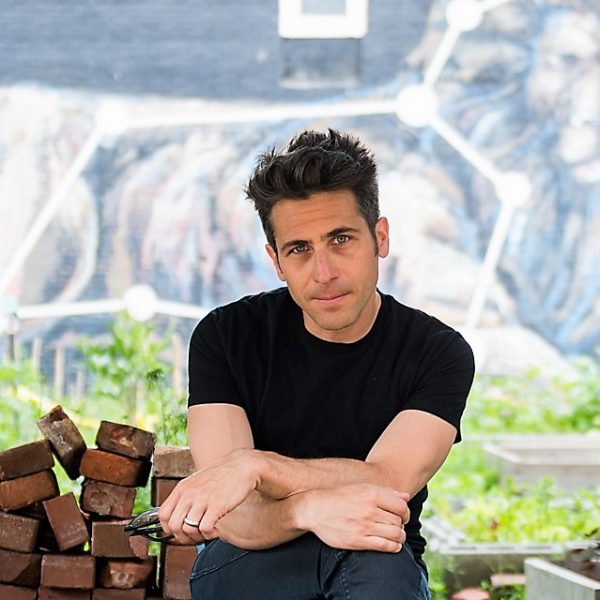 Joseph J. Capista's collection Intrusive Beauty was selected by Beth Ann Fennelly for Ohio University Press's 2018 Hollis Summers Poetry Prize. Poems by Capista have appeared in Agni, The Georgia Review, The Hudson Review, and Ploughshares, and he has received awards from the National Endowment for the Humanities, the Maryland State Arts Council, the Sewanee Writers' Conference, and the Bread Loaf Writers' Conference. He holds an MA from Iowa State University and an MFA from Warren Wilson College.  He teaches in the Department of English at Towson University.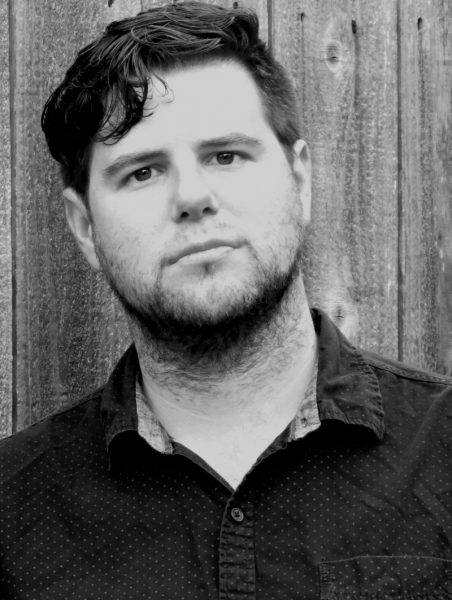 Matty Layne Glasgow is a poet and teaching artist from Sugar Land, Texas. He is the author of the collection deciduous qween, selected by Richard Blanco as the winner of the 2017 Benjamin Saltman Award. He received his MFA in Creative Writing & Environment from Iowa State University in 2018 and teaches with Writers in the Schools in Houston. His poems have been nominated for the Pushcart Prize and Best of the Net anthologies and appear in or are forthcoming from The Missouri Review, Crazyhorse, Poetry Daily, Denver Quarterly, Grist, Houston Public Media, Ecotone, BOAAT, Muzzle, Underblong and elsewhere. Matty is the recipient of a Vice Presidential Fellowship from the University of Utah where he will begin work on his PhD and serve as the WITS Coordinator this fall.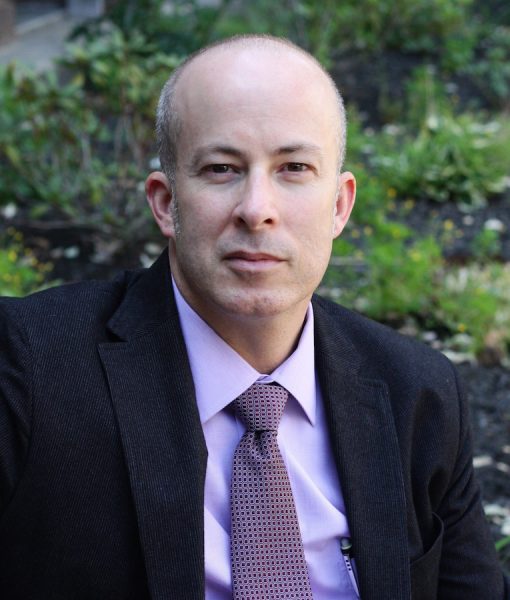 Gary J. Whitehead's fourth collection of poems, Strange What Rises, was published by Terrapin Books in 2019. His third collection, A Glossary of Chickens, was selected for the Princeton Series of Contemporary Poets and published by Princeton University Press in 2013. Previous books include Measuring Cubits while the Thunder Claps and The Velocity of Dust. He has also authored three chapbooks of poetry, two of which were winners of national competitions. His writing awards include, among others, a New York Foundation for the Arts Fellowship, the Pearl Hogrefe Fellowship at Iowa State University, and the PEN Northwest Margery Davis Boyden Wilderness Writing Residency Award. His poems have been featured on Poetry Daily, Verse Daily, the Writer's Almanac, Ted Kooser's American Life in Poetry, the Guardian's Poem of the Week, the BBC's Words and Music program, the BBC's Natural Histories program, and Tracy K. Smith's podcast The Slow Down. He has also been awarded the Princeton University Distinguished Secondary School Teaching Award. His poems have appeared widely, most notably in The New Yorker. He lives in northern New Jersey and teaches English at Tenafly High School.
---
Rick Bass — The Traveling Feast: On the Road and At the Table with My Heroes

Tuesday, February 18
8 PM, Gallery
Author and environmental activist, Rick Bass is the author of over two dozen books of fiction and nonfiction including Why I Came West, Ninemile Wolves, The Watch: Stories, All the Land to Hold Us, and The Traveling Feast: On the Road and At the Table with My Heroes. His nonfiction has been anthologized in Best American Spiritual Writing, Best American Travel Writing, and Best American Science Writing, and he has received fellowships from the NEA and the Guggenheim Foundation. His fiction has been anthologized in Best American Short Stories, and his work been excerpted in and received commendations from many magazines including O, The Oprah Magazine, the New York Times, and the Los Angeles Times. In 2017, Bass was awarded The Story Prize for his short fiction collection, For a Little While.  His stories and articles have appeared in numerous journals and magazines, including the Paris Review, the New Yorker, Atlantic Monthly, Narrative, Men's Journal, Esquire, Gentlemen's Quarterly, Harper's, and Orion.
Katy Yocom — Three Ways to Disappear
Tuesday, March 10, 7 PM
Gallery, Memorial Union
In her debut novel, Three Ways to Disappear, Katy Yocom explores the story of journalist, Sarah DeVaughan.  Leaving behind a nomadic and dangerous career as a journalist, DeVaughan returns to India, the country of her childhood and a place of unspeakable family tragedy, to help preserve the endangered Bengal tigers. Meanwhile, at home in Kentucky, her sister, Quinn—also deeply scarred by the past and herself a keeper of secrets—tries to support her sister, even as she fears that India will be Sarah's undoing.  In researching the novel, Katy Yocom traveled to India, funded by a grant from the Elizabeth George Foundation. In 2019, she received an Al Smith Fellowship Award for artistic excellence from the Kentucky Arts Council.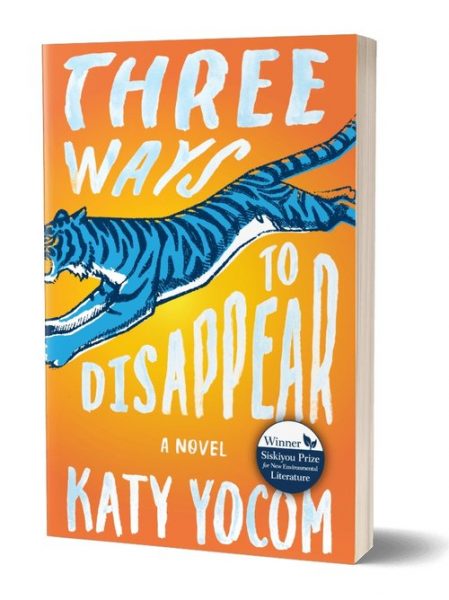 Katy Yocom was born and raised in Atchison, Kansas. After earning a degree in journalism from the University of Kansas, she moved to Louisville, Kentucky, where she has lived ever since. Her novel Three Ways to Disappear (Ashland Creek Press, 2019) won the Siskiyou Prize for New Environmental Literature and was named a Barnes & Noble Top Indie Favorite. She has also received grants from the Kentucky Foundation for Women and served as writer-in-residence at Kimmel Harding Nelson Center for the Arts, Crosshatch Hill House, and PLAYA. Her writing has appeared in Newsweek, Salon, LitHub, American Way (the American Airlines magazine), The Louisville Review, decomP magazinE, and elsewhere. Her short fiction has been nominated for a Pushcart Prize. She holds an MFA in Writing from Spalding University where she now serves as the Associate Director.
ADDITIONAL EVENT:
Katy Yocom — Craft Discussion: Writing in the Age of Extinction
Tuesday, March 10, 2 – 3  PM
Gallery, Memorial Union
Join us for an informal craft discussion with novelist, Katy Yocom.
Sheryl St. Germain — Songs for a Son: On Lyricism, Addiction, and Recovery
Tuesday, April 7

6 PM, Pioneer Room
Sheryl St. Germain is the author of several poetry collections including Making Bread at Midnight, How Heavy the Breath of God, The Journals of Scheherazade, Let it Be a Dark Roux: New and Selected Poems, and The Small Door of Your Death. Her nonfiction books include Swamp Songs: The Making of an Unruly Woman, Navigating Disaster: Sixteen Essays of Love and a Poem of Despair, and, most recently, Fifty Miles. A native of New Orleans, St. Germain has taught at The University of Texas at Dallas, The University of Louisiana at Lafayette, Knox College, Iowa State University, and Chatham University, where she served as Director of the MFA in Creative Writing for 14 years. She is the co-founder and director of the Words Without Walls Program. Her work has received several awards, including two NEA Fellowships, an NEH Fellowship, the Dobie-Paisano Fellowship, the Ki Davis Award from the Aspen Writers Foundation, and the William Faulkner Award for the personal essay. In 2018, St. Germain was Louisiana Writer of the Year.
Your One Wild & Precious Life — MFA Creative Writing & Environment Faculty Reading
Wednesday, April 22


7 PM, Pioneer Room
The MFA Faculty Spring 2020 reading takes its inspiration from the question posed in Mary Oliver's poem, "The Summer Day," which asks: "Tell me, what do you plan to do with your one wild and precious life?"  Join us for a spring celebration of the creative work of six faculty members from the English Department's MFA Program in Creative Writing and Environment. MFA faculty will share short excerpts from their in-progress and recently published fiction, nonfiction, drama, and poetry.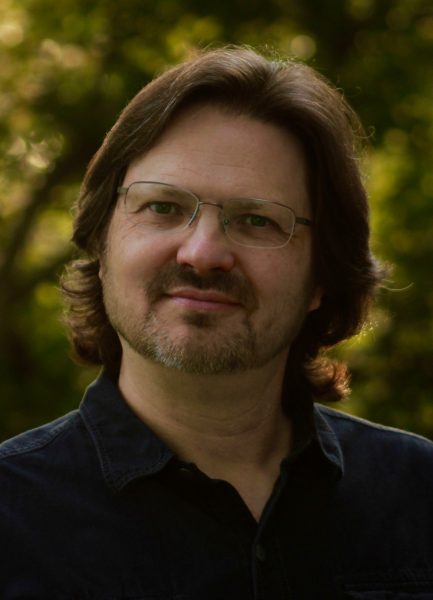 K.L. Cook is the author of six award-winning books, including a novel, The Girl from Charnelle, and three collections of stories, Marrying Kind, Last Call, and Love Songs for the Quarantined.  In 2019, Cook also published a poetry collection, Lost Soliloquies, and in 2020, a collection of essays on fiction, The Art of Disobedience.  His work has received many prizes and honors, including the Willa Award for Best Contemporary Fiction, the Spokane Prize for Short Fiction, the Prairie Schooner Book Prize in Fiction, an Editor's Choice commendation from the Historical Novel Society, and a Southwest Book of the Year award.  Cook's stories, poems, and essays have appeared widely in journals and magazines, such as Glimmer Train, One Story, Harvard Review, The Writer's Chronicle, Poets & Writers, Brevity, Shenandoah,and American Short Fiction.  His work has also been anthologized in Best American Mystery Stories and Best of the West, among others.  He has been the recipient of several grants and fellowships, including an Arizona Commission on the Arts fellowship and grant and residency fellowships to the MacDowell Colony, Yaddo, Ucross, and Blue Mountain Center.
Andie Dominick has been an editorial writer at the Des Moines Register since 2001. She holds bachelor's and master's degrees in English and Creative Writing from Iowa State University. She is the author of Needles: A Memoir of Growing Up with Diabetes, published by Simon and Schuster in the U.S. and translated into several languages. In 2014, Andie's editorial writing brought her finalist honors for the Pulitzer Prize, and, in 2018, she was awarded the Pulitzer Prize for Editorial Writing. The Pulitzer board lauded her award-winning editorials for "examining in a clear, indignant voice, free of cliché or sentimentality, the damaging consequences for poor Iowa residents of privatizing the state's administration of Medicaid."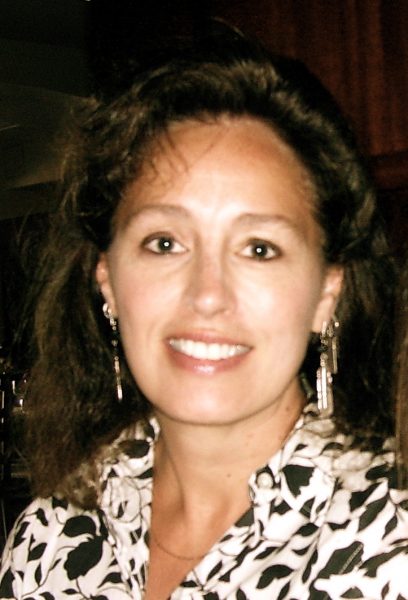 Christiana Louisa Langenberg is the author of the bilingual collection of stories Half of What I Know. Christiana's second collection of stories, Here is What You'll Do, was a finalist in the 2010 Flannery O'Connor Award for Short Fiction. She is the recipient of the Drunken Boat Panliterary Award for Fiction, the Chelsea Award for Short Fiction, the Great River Writers' Retreat, the Louisville Literary Arts Prose Prize and a multiple Pushcart Prize nominee. Her stories have been published in The Huffington Post, Passages North, Glimmer Train, Dogwood, New South, Lumina, Storyglossia, Drunken Boat, So To Speak, Literary Salt, Carve, Chelsea, Green Mountains Review, American Literary Review, and a variety of literary formats. In June 2013, as the David R. Collins invited speaker, she delivered a keynote address, "Between Word Greed and Abandonment: Learning to Love the Process," at the Midwest Writing Center conference. In 2014, Passages North included her award-winning lyric essay "Foiled," a braided narrative about the tragic death of a Vietnamese immigrant and the complexities of raising a child with multiple disabilities.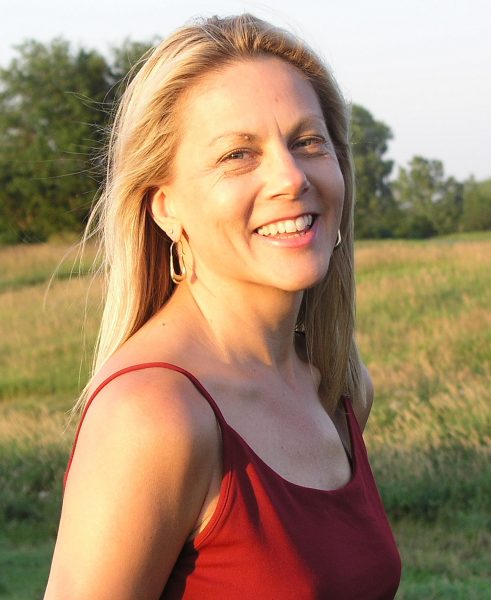 Debra Marquart is the author of six books including Small Buried Things: Poems and The Horizontal World: Growing Up Wild in the Middle of Nowhere. She has received numerous grants and awards including an NEA Fellowship, a PEN USA Nonfiction Award, the Wachtmeister Award for Excellence in the Arts, the Normal Poetry Prize, the Paumanok Poetry Award, and Elle Magazine's Elle Lettres Award.  Her short story collection, The Hunger Bone: Rock & Roll Stories, which draws in her experiences as a road musician, was awarded the Headwaters Prize and her poetry collection, From Sweetness, won the Pearl Poetry Award. Marquart's first poetry collection, Everything's a Verb, was awarded the Minnesota Voices Award.  Marquart's work has been featured on the BBC, and on three NPR programs—Morning Edition, Garrison Keillor's The Writer's Almanac, and Tom Ashbrook's On Point.  In 2016, her environmental poem, "Lament," was selected for inclusion in Best American Poetry. Marquart serves as the Senior Editor of Flyway: Journal of Writing & Environment. In 2019, she was appointed as the Poet Laureate of the State of Iowa.  Marquart's latest poetry collection, Gratitude with Dogs Under Stars: New & Collected Poems is forthcoming from New Rives Press in 2021.
Charissa Menefee is a playwright, poet, and director. She is the author of two poetry chapbooks, When I Stopped Counting and It Rains in My Sun Room. Her poetry and plays have been published or are forthcoming in journals, including Adanna, Poetry South, Terrene, Poets Reading the News, Some Scripts, Plainsongs, Pirene's Fountain, The Wild Word, Twyckenham Notes, and Dragon Poet Review, and anthologized in The Hippocrates Prize for Poetry & Medicine, 105 Five-Minute Plays for Study and Performance, Surprised by Joy, The Poeming Pigeon: In the News, and Telepoem Booth: Missed Calls and Other Poetry. Menefee has been a Tennessee Williams Scholar in Playwriting at the Sewanee Writers' Conference and a writer-in-residence at the Fairhope Center for the Writing Arts and the Utah Shakespeare Festival's New American Playwrights Project. Her plays have recently been seen at the Philadelphia Women's Theatre Festival, The Underground, Rover Dramawerks, Theatre Lawrence, Lakewood Playhouse, The Factory Theatre, Phoenix Theatre, Theatre Unbound, The EcoTheatre Lab, and The Playwrights' Center's Ubu Roi Bake-Off.
David Zimmerman is a fiction writer, novelist, and script writer. He is the author of a novella, Socket, published by Anvil Press, and two novels published by Soho Press—The Sandbox, published in 2010, and Caring is Creepy, published in 2012.  Zimmerman has worked as a publicist at St. Martin's Press in NYC and taught writing at Georgia Southern University, Dilla University College in Ethiopia, South College in Savannah and the University of Wisconsin, where he was a fiction fellow at the Wisconsin Institute of Creative Writing.
---
SPONSORS
MFA Program in Creative Writing and Environment
Pearl Hogrefe Fund
Humanities Iowa
Department of English
Goldtrap Lecture Series
Signal Poetry Festival
Ames Public Library Friends Foundation
ISU Lectures Program (Funded by GSB)