Fall 2022 Event
---
Celebrating Romeo Oriogun: Winner of the Nigerian Prize for Literature
Thursday, November 3rd | 7 PM
Gold Room | Memorial Union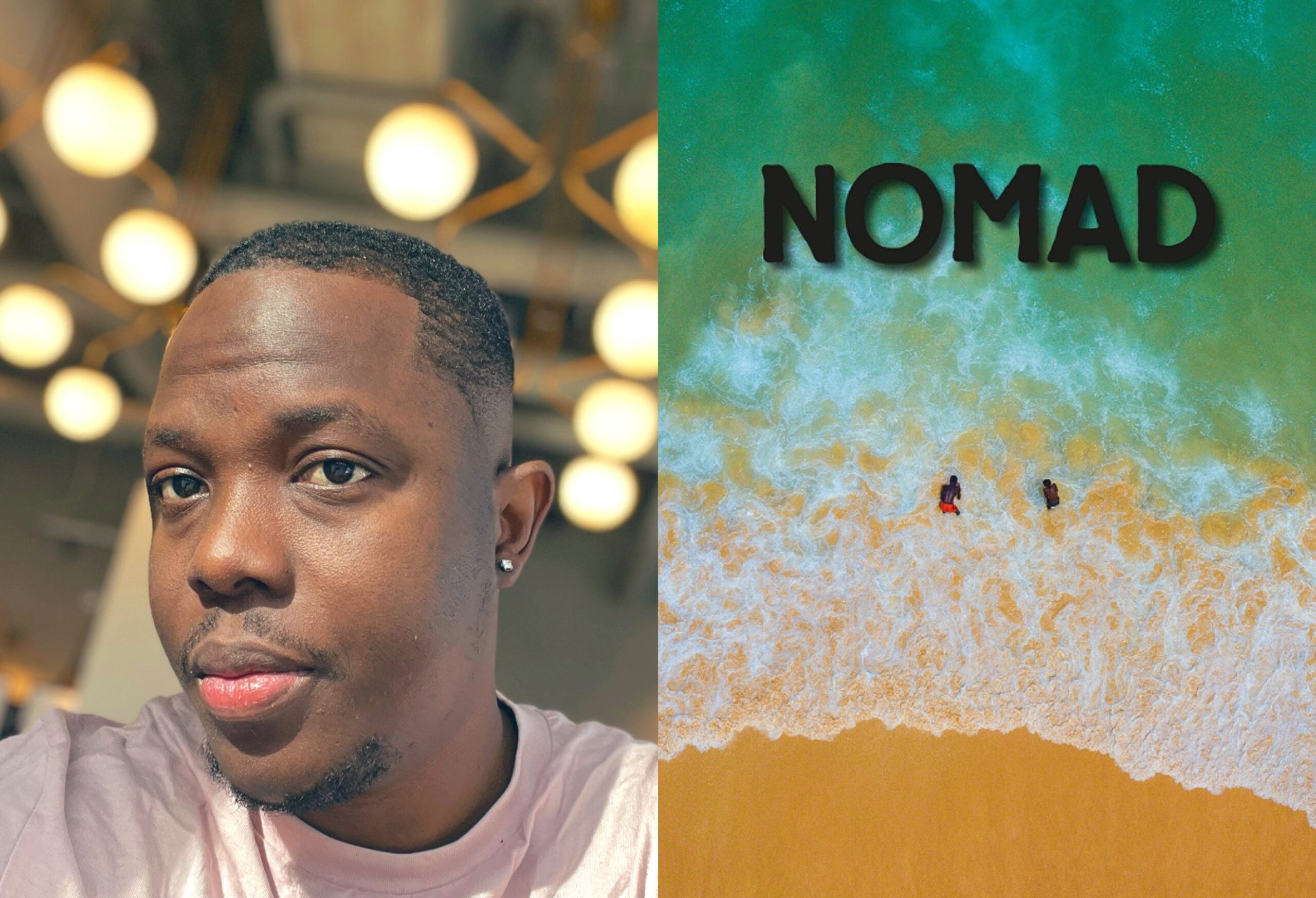 Link to Lectures Program Event:  https://www.lectures.iastate.edu/lectures/celebrating-romeo-oriogun-winner-nigerian-prize-literature
Description:  Poet and essayist Romeo Oriogun has been awarded the 2022 Nigeria Prize for Literature for his poetry collection, Nomad.  Judges for the $100,000 prize noted that Oriugun's collection contained "fresh language and a nostalgic engagement with the themes of exile and displacement."
Mr. Oriogun is a Visiting Innovation Fellow, teaching this year in the MFA Program in Creative Writing and Environment in the Department of English. The award ceremony was held on October 14 at the Eko Convention Centre at Eko Hotel and Suites in Lagos, Nigeria. The night, which was themed "Touching the Stars," kicked off with a keynote address from former Head of State and President of Nigeria Chief Olusegun Obasanjo.
The NLNG Prize for Literature (also known as the Nigeria Prize for Literature) annually honors a published book by a Nigerian writer in a specific genre under review. With a cash prize of $100,000, it is regarded as one of the world's richest prizes.
Short Bio:  Romeo Oriogun, a Nigerian poet and essayist, is the author of Sacrament of Bodies (University of Nebraska) and three chapbooks. He is the winner of the 2017 Brunel International African Poetry Prize. A finalist for the Lambda Prize for poetry and for The Future Awards African Prize for Literature, he has received fellowships and support from Ebedi International Writers Residency, Harvard University, Hutchins Center for African and African American Research, Oregon Institute for Creative Research, and the IIE- Artist Protection Fund. His poems have appeared in Poetry, Havard Review, American Poetry Review, Poetry London, The Poetry Review, Narrative Magazine, The Common, and others.  A graduate of the Iowa Writers' Workshop, his poems have been translated into several languages.
Links to News Coverage:
https://brittlepaper.com/2022/10/romeo-oriogun-wins-the-100000-nigeria-prize-for-literature/
https://www.premiumtimesng.com/entertainment/artsbooks/559861-romeo-oriogun-wins-100000-nlng-literature-prize.html
https://thewillnigeria.com/news/displacing-perennial-contenders-romeo-oriogun-wins-nigeria-prize-for-literature/
SPRING 2023 EVENT
HOME VOICES FESTIVAL
Date: Friday, February 3rd | 1 – 5 PM
Details: 1:00 – 4:00 PM | Ames Public Library | 515 Douglas Avenue
Literary readings & panel discussion with invited authors
4:00: 5:00 PM:  Dog-Eared Books | 203 Main Street
Booksigning & catered reception
The 2023 Home Voices Festival brings together alumni of the Creative Writing and Environment program at Iowa State University. Invited alumni this year are Ana Hurtado (Ecuador), Cathleen Bascom (Kansas), Chris Wiewiora (Florida), and Tegan Swanson (Wisconsin).
The Festival celebrates the recent book publications of invited alumni and is the kick-off event of the spring 2023 Pearl Hogrefe Visiting Writers Series at Iowa State, which features additional nationally and internationally known authors who will be visiting the ISU campus for public lectures during the Spring 2023 semester.
 H O M E   V O I C E S   A U T H O R S
ANA HURTADO is a speculative fiction writer and a Clarion West 2022 alumn. She is a graduate of Iowa State University's MFA program in Creative Writing & Environment, and her work has been published by The Magazine of Fantasy & Science Fiction, Strange Horizons, Uncanny Magazine, among others. LeVar Burton read one of her stories for his podcast LeVar Burton Reads. She is a professor of creative writing at Universidad San Francisco de Quito in Ecuador. You can find her via her website www.anahurtadowrites.com or on Twitter at @ponciovicario.

CATHLEEN BASCOM is the 10th Bishop of the Episcopal Diocese of Kansas, the first woman to serve as bishop of the diocese. Bascom grew up in Denver, and she earned a B.A. in English from the University of Kansas in 1984 and an M.A. in Modern Literature from Exeter University (UK) in 1991. She earned her M.Div. at Seabury-Western in 1990 and a Doctor of Ministry in Preaching from Iliff School of Theology in Denver in 2005. In 2017 she completed an MFA in Creative Writing and Environment at Iowa State University. In 2018 she was named to a three-year term on the Episcopal Church's Task Force on Care of Creation and Environmental Racism. She also is the author of a novel, Of Green Stuff Woven, published by Light Messages Publishing.  She is married to the writer Tim Bascom, and they have two adult sons, Conrad and Luke.  https://episcopal-ks.org/about-the-bishop/

CHRIS WIEWIORA earned his MFA in Creative Writing and Environment from Iowa State University in 2014. While at ISU, he served as

the managing editor of the literary magazine Flyway and after graduating the National Endowment for Humanities deemed him a Humanities Scholar for his KHOI 89.1FM radio show "Book Central" where he interviewed authors writing from the Central Time Zone. A portion of his nonfiction MFA thesis about growing up in and going back to Warsaw, Poland was published as the chapbook The Distance Is More Than An Ocean by Finishing Line Press. His writing about relationships has been published on the Hairpin, the Nervous Breakdown, the Rumpus, and many other online magazines that begin with "the." He has contributed to the Good Men Project for more than a decade, including his column "Divorce in the Time of Corona." His writing has been widely anthologized in Best American Sports Writing, Best Food Writing, the Norton Reader, Back to the Lake, the Best of Wanderlust, and many others. The Chris Wiewiora Papers including drafts and manuscripts are held at Iowa State University's Special Collections and University Archives in the Parks Library.  https://www.chriswiewiora.com/

Originally from Minnesota, TEGAN SWANSON has made home at Nottingham Co-operative in Madison, Wisconsin, at the Lalo Loor Dry Forest Reserve along the Pacific coast of Ecuador, in the historic Orange Gentleman of Ames, Iowa, along the banks of the Rhône river in Lyon, France, and in a solar-powered hut on Namdrik Atoll of the Republic of the Marshall Islands. As an advocate-artist, she has offered undergraduate composition and creative writing classes, taught ESL and environmental science with tiny humans and adults, facilitated therapeutic creative workshops for the National Alliance for Mental Illness of Central Iowa, worked with young folks in Madison's public high schools and at Ames' Rosedale Shelter, and served as a legal advocate for survivors of violence in Dane County, Wisconsin. Currently, she is the Systems Change Coordinator for End Domestic Abuse Wisconsin, where she advocates for survivor-centered policy change & transformative justice, and serves on the MMIW/R Task Force. She loves: Lake Superior and the North Coast; volunteer dill and flowering perennials; fresh fish and wild blueberries; hiking near & snorkeling in large bodies of salt water; horse therapy; collecting artifacts for her ever-expanding wunderkammer; cooking for loved ones; and paradigms, tangents, and queer, healing-centered emergent strategy. Things We Found When the Water Went Down is her debut novel from Catapult Co. She is a graduate of the MFA Program in Creative Writing & Environment at Iowa State University, where she was a Pearl Hogrefe fellow. https://teganniaswanson.org/
SPONSORS
Ames Public Library | APL Friends Foundation | Humanities Iowa | ISU Committee on Lectures | Department of English | MFA Program in Creative Writing and Environment | Pearl Hogrefe Fund.
---
MICHAEL WALSH | THURSDAY, MARCH 30
Michael Walsh | Queer Ecology: A Moderated Conversation on Creativity, Craft, and Editing
March 30 | 2:00 – 3:00 PM
Oak Room | Memorial Union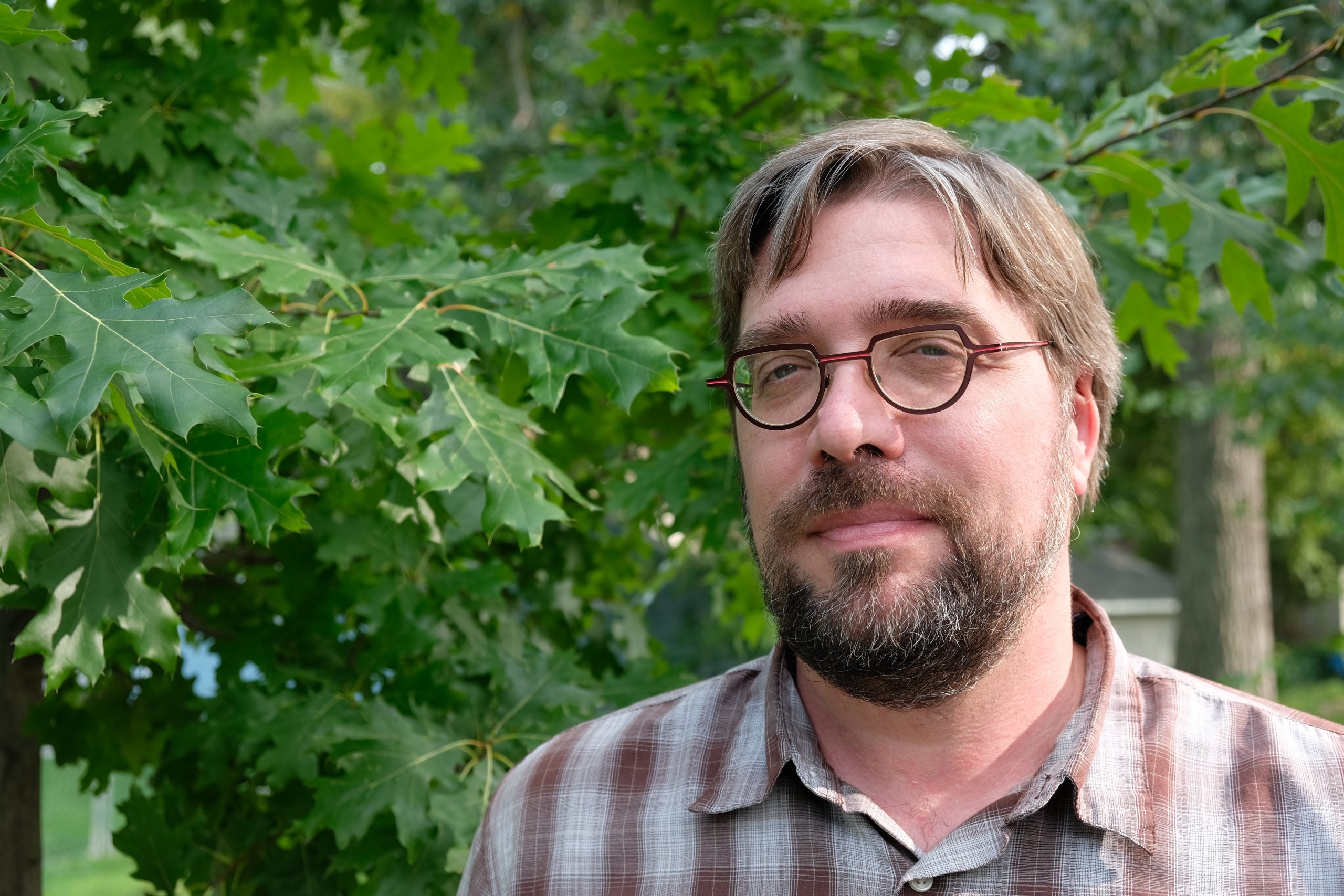 In this discussion of craft, Michael Walsh sits down with ISU poet Zoë Fay-Stindt to discuss his writing process and his recent work assembling Queer Nature, an anthology that  amplifies and centers LGBTQIA+ voices and perspectives in a collection of contemporary nature poetry. This groundbreaking anthology showcases  over two hundred queer writers from the nineteenth to the twenty-first century, offering a new context for the canon of poetry about the natural world.   Moderator: Zoe Fay-Stindt
Michael Walsh | Poetry as a Wedge into the World
March 30 | 7:30 PM
South Ballroom | Memorial Union
Michael Walsh reads from his poetry and shares offerings from his groundbreaking new anthology, Queer Nature.
Michael Walsh received his BA in English from Knox College and his MFA in Creative and Professional Writing from the University of Minnesota – Twin Cities. He is the editor of Queer Nature: A Poetry Anthology (Autumn House, May 2022). His poetry books include Creep Love (Autumn House Press, Lambda Finalist), The Dirt Riddles (University of Arkansas Press), and two chapbooks, Adam Walking the Garden and Sleepwalks (Red Dragonfly Press). His poems and stories have appeared in journals such as Alaska Quarterly Review, The Chattahoochee Review, Cimarron Review, Crab Orchard Review, Great River Review, The Journal, North Dakota Quarterly, and Prairie Schooner. After residing in Minneapolis for more than two decades, Michael now lives in a valley among coulees and springs in the Driftless region of southwest Wisconsin, where his eco-queer and literary teachings are taking shape.  https://www.michaeltwalsh.com/
LINKS FOR FURTHER INTEREST | REVIEWS & ARTICLES
---
YVETTE NOLAN | TUESDAY, FEBRUARY 28
Yvette Nolan | The Unplugging: (Re)Writing the Apocalypse
February 28 | 5:00 PM
Online Event | https://iastate.webex.com/iastate/j.php?MTID=m47efe5857ba7fb28f7acdbce186948b7
In this online event, Yvette Nolan will discuss her creative work as a playwright and theatrical director.  Ms. Nolan's play, The Unplugging, tells the story of two women who are exiled from their village in a post-apocalyptic world, after passing child-bearing age. They rely on their traditional wisdom to survive. But when a stranger from their village seeks their help, the women must decide if they will use their knowledge of the past to help the society that rejected them.  Ms. Nolan's talk will be followed by a Q & A moderated by ISU playwright and creative writing professor, Charissa Menefee.
Yvette Nolan (Algonquin) is a playwright, director and dramaturg. Her works include the play The Unplugging, the dance-opera Bearing, the libretto Shawnadithit. She co-created, with Joel Bernbaum and Lancelot Knight, the verbatim play Reasonable Doubt, about relations between Indigenous and non-Indigenous communities in Saskatchewan. From 2003-2011, she served as Artistic Director of Native Earth Performing Arts in Canada. Her book, Medicine Shows, about Indigenous performance in Canada was published by Playwrights Canada Press in 2015. Born in Prince Albert, raised in Winnipeg, she currently lives in Saskatoon, where she is pursuing her Masters in Public Policy at Johnson Shoyama Graduate School of Public Policy.   https://www.playwrightscanada.com/Authors/N/Nolan-Yvette
LINKS FOR FURTHER INTEREST | REVIEWS & ARTICLES
AMITAV GHOSH | WEDNESDAY, MARCH 22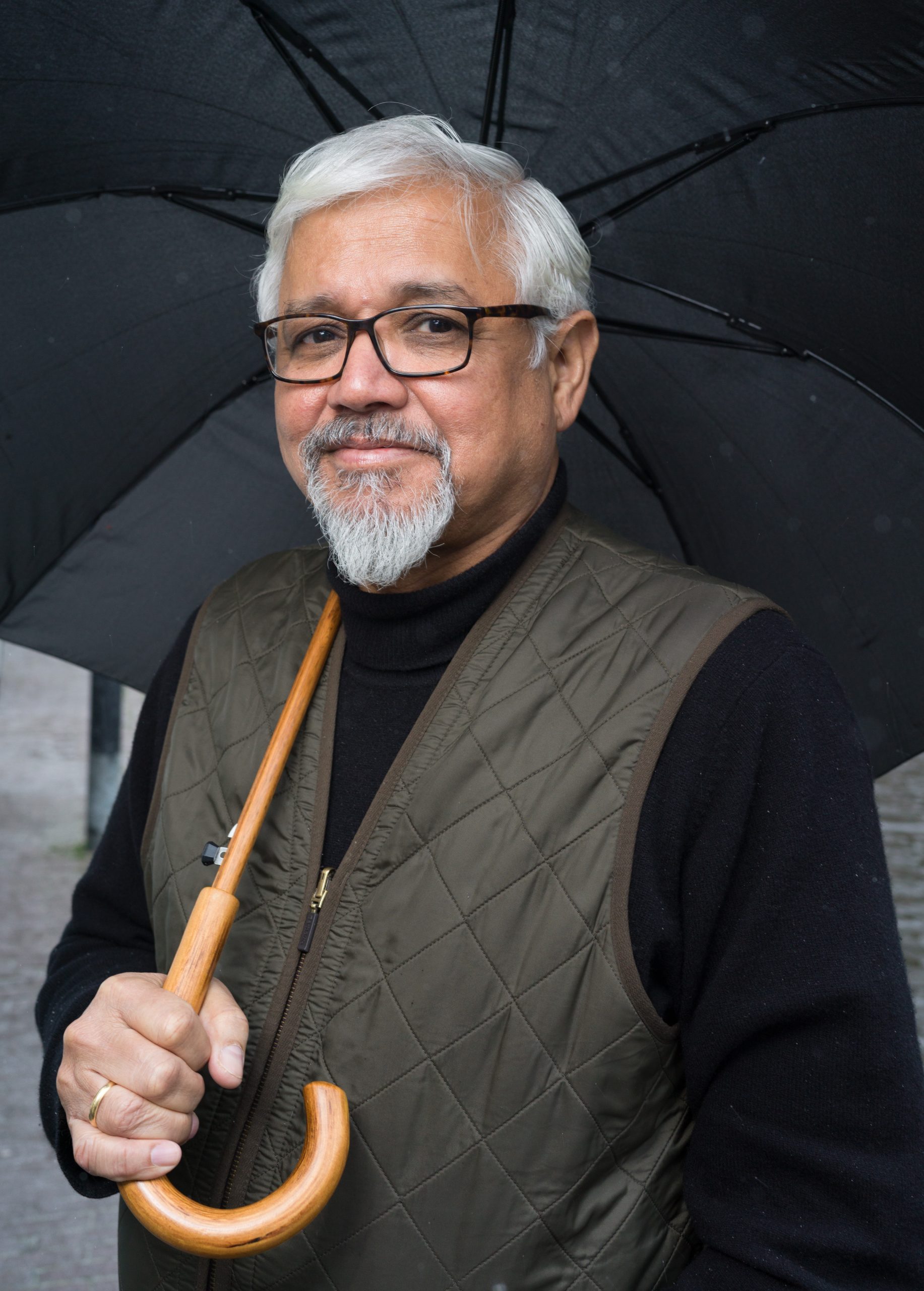 The Great Derangement: Writing and Researching Climate Change Narratives
March 22 | 2:00 – 3:00  PM
Room 3560 | Memorial Union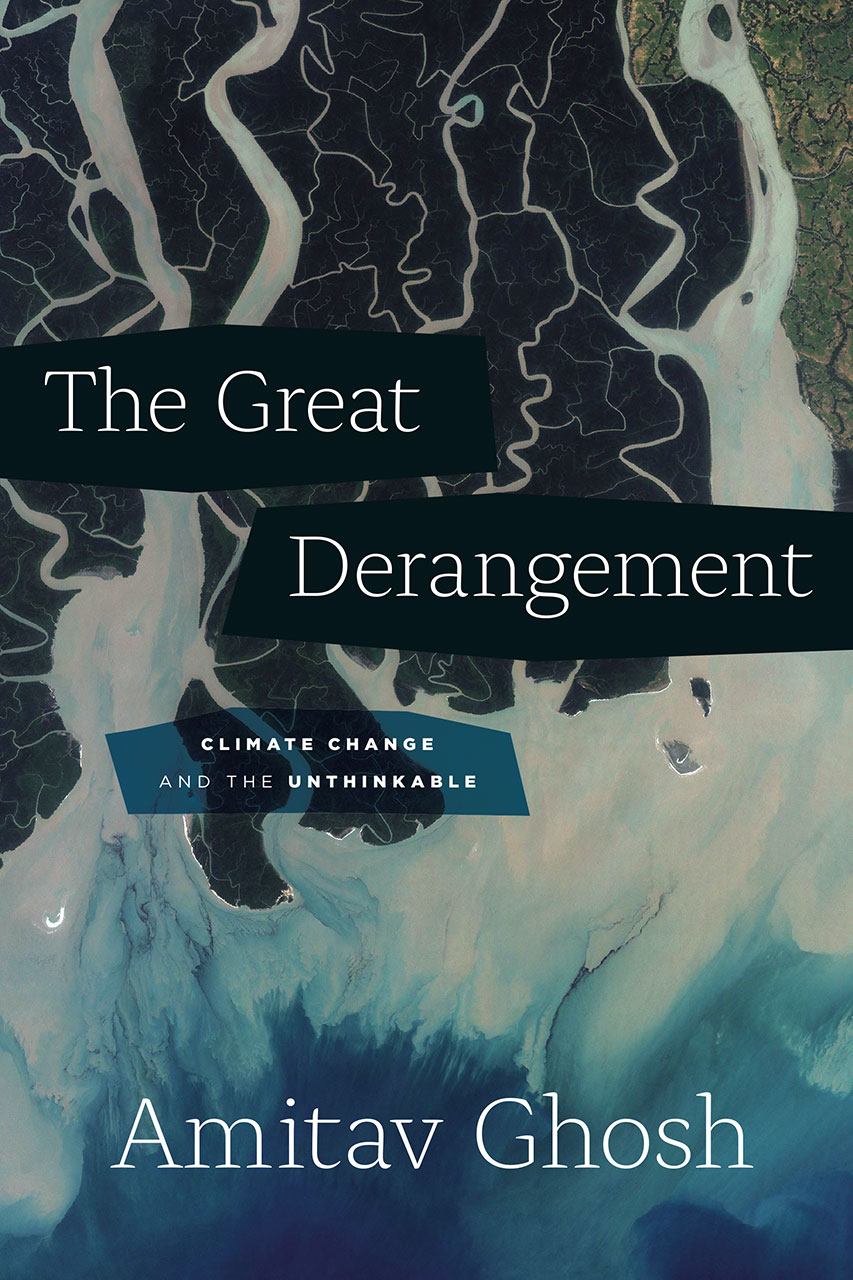 In this moderated conversation about craft, Amitav Ghosh will discuss his process of writing and researching the complex topics contained in his works, including his award-winning environmental novels and his two recent works of research nonfiction, The Great Derangement and The Nutmeg's Curse: Parables for a Planet in Crisis.  Moderated by Debra Marquart, ISU professor in the MFA Program in Creative Writing and Environment.
Amitav Ghosh | The Nutmeg's Curse: Parables for a Planet in Crisis
March 22 | 7:00 PM
Sun Room | Memorial Union
Award Winning Author, Environmentalist & Climate Advocate, Amitav Ghosh will read from and discuss The Nutmeg's Curse.  A powerful work of history, essay, testimony, and polemic, The Nutmeg's Curse traces our contemporary planetary crisis back to the discovery of the New World and the sea route to the Indian Ocean. The history of the nutmeg is one of conquest and exploitation—of both human life and the natural environment. In Ghosh's hands, the story of the nutmeg becomes a parable for our environmental crisis, revealing the ways human history has always been entangled with earthly materials such as spices, tea, sugarcane, opium, and fossil fuels. Writing against the backdrop of the global pandemic and the Black Lives Matter protests, Ghosh frames these historical stories in a way that connects our shared colonial histories with the deep inequality we see around us today.
Amitav Ghosh was born in Calcutta and grew up in India, Bangladesh and Sri Lanka. He studied in Delhi, Oxford and Alexandria and is the author of The Circle of Reason, The Shadow Lines, In An Antique Land, Dancing in Cambodia, The Calcutta Chromosome, The Glass Palace, The Hungry Tide, and The Ibis Trilogy, consisting of Sea of Poppies, River of Smoke and Flood of Fire. The Great Derangement; Climate Change and the Unthinkable, a work of non-fiction, appeared in 2016. Gun Island, was released in September 2019. Ghosh's first-ever book in verse, Jungle Nama: A Story of the Sundarban, was published February 2021. His latest book, The Nutmeg's Curse: Parables for a Planet in Crisis, was released in October, 2021. www.authorsunbound.com/amitav-ghosh
Livestream link: https://www.lectures.iastate.edu/lectures/nutmegs-curse-parables-planet-crisis
LINKS FOR FURTHER INTEREST | REVIEWS & ARTICLES
---
SARAH VOGEL | TUESDAY, APRIL 18
The Farmer's Lawyer | Researching & Writing a Legal Narrative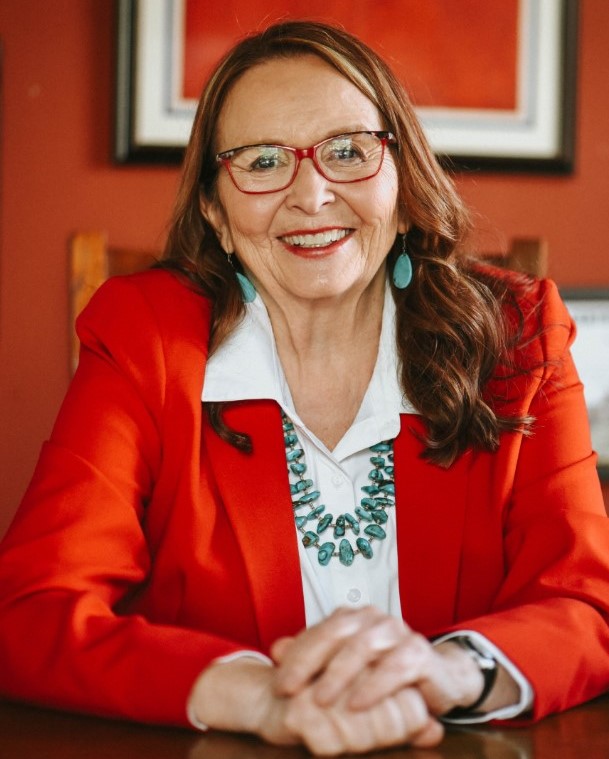 April 18 | 2:00 – 3:00 PM
Gold Room | Memorial Union
In this moderated conversation about craft, author and lawyer Sarah Vogel will discuss her process of researching and assembling materials from her landmark class action lawsuit into her award-winning book, The Farmer's Lawyer, an unforgettable true story of a young lawyer's impossible legal battle to stop the federal government from foreclosing on thousands of family farmers.
Sarah Vogel | The Farmer's Lawyer: The North Dakota Nine and the Fight to Save the Family Farm
April 18 | 7:00 PM
The Great Hall | Memorial Union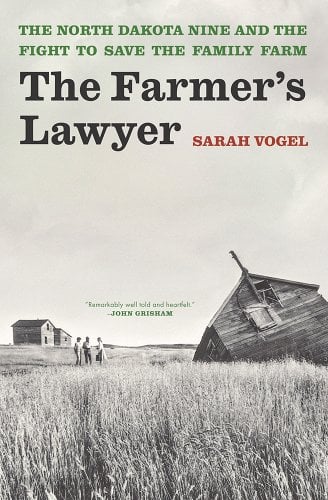 EVENT DESCRIPTION:  Sarah Vogel will read from and discuss her book, The Farmer's Lawyer, the riveting story of the class action lawsuit, Coleman V. Block, which she won against the USDA's Farmers Home Administration to protect 240,000 family farmers facing foreclosure. In the early 1980s, farmers were suffering through the worst economic crisis to hit rural America since the Great Depression. Land prices were down, operating costs and interest rates were up, and severe weather devastated crops. Instead of receiving assistance from the government as they had in the 1930s, these hardworking family farmers were threatened with foreclosure by the very agency that Franklin Delano Roosevelt created to help them.
In this David and Goliath legal battle reminiscent of A Civil Action or Erin Brockovich, Sarah Vogel brought a national class action lawsuit, which pitted her against the Reagan administration's Department of Justice, in her fight for family farmers' Constitutional rights. It was her first case. The Farmer's Lawyer documents how the farm economy we all depend on for our daily bread almost fell apart due to the willful neglect of those charged to protect it, and what we can learn from Sarah's battle as a similar calamity looms large on our horizon once again.
BIO:  Sarah Vogel is the first woman elected state Commissioner of Agriculture in US history, and one of the nation's foremost agriculture lawyers. She has received numerous awards and honors, including a Distinguished Service Award from the American Agricultural Law Association and a Lifetime Achievement award from the Democratic Nonpartisan League of North Dakota. Vogel is best known for her work as lead counsel on the historic national class action case, Coleman v. Block which is also the subject of her memoir, The Farmer's Lawyer (Bloomsbury, 2021). Library Journal calls the book, "on par with Erin Brockovich." Vogel has also served as co-counsel on the Keepseagle USDA race discrimination case and has been hailed "a giant killer in ag law" by The Nation. She currently serves as a Member of the Agriculture Subcommittee to USDA Equity Commission and speaks nationwide.
LINKS FOR FURTHER INTEREST | REVIEWS & ARTICLES
Series Sponsors: Pearl Hogrefe Fund, Humanities Iowa, ISU Lectures Program, Sketch Magazine, MFA Program in Creative Writing and Environment, Department of English.
Previous years —
Recordings of lectures in 2019 are available on the Lecture Series website. Recordings prior to 2019, may be found in the Parks Library special collections.